The Road to Mass Adoption in the Crowded World of Crypto Startups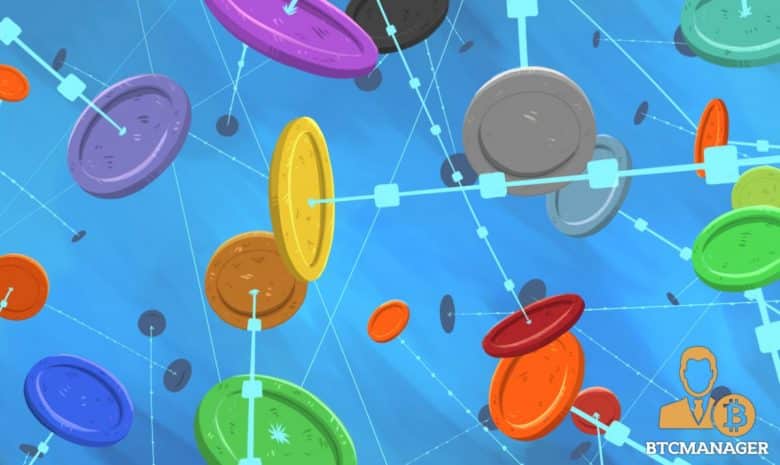 When beginning a new venture or creating a new product, almost every startup has a similar goal: to gain mass adoption by the public.
However, this is far easier said than done. In fact, most startups never even come close to reaching this stage.
What Are the Roadblocks to Mass Adoption?
Mass adoption is a frequently discussed topic – particularly when it comes to the relatively new world of cryptocurrencies.
Most of the crypto community is in general agreement that cryptocurrencies – in particular, Bitcoin – will eventually reach mass adoption by the public. However, when this will happen is still entirely down to speculation.
There are several different factors that stand in the way of a new crypto platform – or, indeed, any platform – gaining a critical mass of users. These include:
A lack of education about the platform – If users don't know what the platform actually does, or, as in many cases, they don't even know that it exists, they won't be able to benefit from it.
A lack of scalability – Many platforms are designed to cope well with a small number of users which means they do well in the early stages, but then they are unable to handle the increased demand when the user base begins to grow.
A lack of time, money, or both – Blockchain technology is still in its very early stages. As a result, many of its applications are slow and clunky. We're still figuring out how it works, what it's capable of, and how to straighten out all of the numerous kinks we keep finding. Whatever we build, we're highly unlikely to see instantaneous results.
For anyone considering launching a blockchain startup, a considerable amount of patience – and money to keep the platform afloat – is required.
What Is the Solution to These Problems?
First and foremost, one of the key steps towards gaining mass adoption is having a good product that people actually want to use. This is often easier said than done.
Many people assume that just because they would like the product, there is a wider need for it in the marketplace. As a result, they fail to do proper market research.
Only after spending a considerable amount of time and money building their product do they realize that there isn't as big of a need for their idea as they first thought.
Before building anything, careful market research is vital.
However, before you even consider building your product and releasing it to the public, you should already be beginning to build up your audience.
Thanks to the internet, finding your audience has been made easier and simpler than ever before.
ASQ Protocol Has An Audience of 200 Million Users…and They Haven't Even Released Their ICO Yet
ASQ is a decentralized economy. It aims to reward all participants who create and engage with quality content in an open, transparent way.
Ultimately, this model will benefit consumers by allowing them to discover and engage with interesting content from a genuine source, and it will allow content creators to maintain control over what they produce, expand their audience, and get rewarded for their contributions to the community.
You may already be familiar with their original platform, ASKfm. Well, now they're releasing a decentralized version of the social network that will be known as ASK 2.0 – the social Q&A platform that has amassed over 200 million users from all over the world.
Meanwhile, its second platform, NING, is one of the biggest platforms for SaaS clients who are interested in building a better social network for their website.
By already having these partners in place before even releasing their solution to the public, ASQ Protocol is giving itself a huge advantage over its competitors who may be starting from scratch.
Finally, the platform has been built in a way that is highly scalable and will be able to handle additional content demands as the user base continues to grow in the future.
Why more Startups Could Benefit from Following This Approach
The blockchain startup world is crowded – and the competition is only going to get increasingly fierce.
The days of tagging the word "blockchain" to the end of your company name and standing back and watching as everyone throws their money at you are long gone.
The rules are constantly changing, and it's becoming ever-more apparent that the ones who will come out on top in this game are the ones who not only know how to build a stellar product, but who know how to find – and retain – their audience.
This is a paid press release. BTCManager does not endorse and is not responsible for or liable for any content, accuracy, quality, advertising, products or other materials on this page. Readers should do their own research before taking any actions related to the company. BTCManager is not responsible, directly or indirectly, for any damage or loss caused or alleged to be caused by or in connection with the use of or reliance on any content, goods or services mentioned in the press release.