The Unique Ecoverse Coin System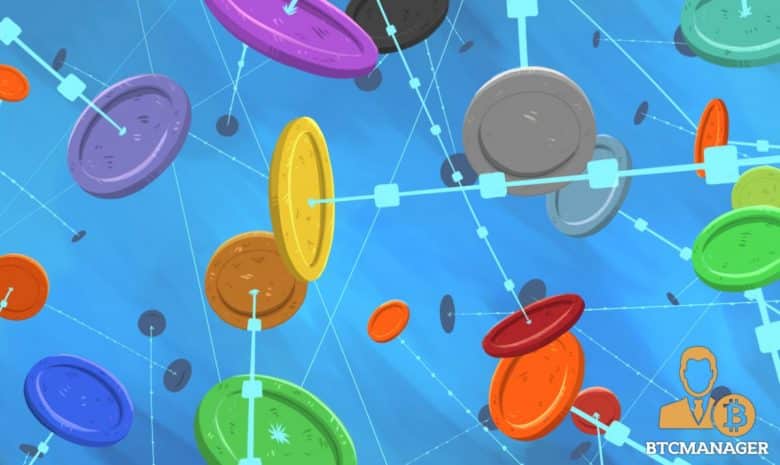 EcoVerse is designed to be the first ever self-sustainable blockchain platform. Its main goal is to solve the problem of daily usability and universal adoption by improving transaction times, security, and interconnectivity. The platform boasts up to a million Transactions Per Second in ideal settings, a goal that many crypto users dream about. We take an in-depth look at the EcoVerse system to bring you all of the important details of this ambitious project.
The Unique Ecoverse Coin System
The EcoVerse cryptocurrency coin system revolves around two basic coins. Both of them have a different and specific function in the system. The two coins are:
EcoVerse-X – This is the first token and one that is created to tether daily usage needs. Its purpose is to serve as a network token and work as a fiat currency, backed by assets. EcoVerse-X will operate like a simple prepaid card. The way this will work is that EcoVerse will issue ECX to platform users in exchange for a fiat currency. Users will then use this to buy goods and services within the EcoVerse ecosystem.
EcoVerse-R – The second coin is created to serve purely as cryptocurrency for trading. It will be a hybrid token. It will be a network value token used to store value. ECR will provide a fee-charging and authentification function for apps. Apps will then be able to provide services to customers by using a blockchain.
With two different coins, one to address privacy and another to address the need for KYC/AML regulation, it's clear to see why the creators of EcoVerse say that this platform is designed for self-sustainability.
Distinct EcoVerse Blockchain
No matter how well-crafted a blockchain platform is, many blockchains currently suffer from certain limitations, most notably slow transaction times. Unlike other complex blockchain platforms, EcoVerse uses a very simple algorithm that emphasizes the cooperation between nodes, instead of competition. The EcoVerse ecosystem automatically configures blockchains for two coins, the aforementioned ECX and ECR.
The blockchain also plans to use a consensus algorithm that utilizes artificial intelligence. The AI will quickly and appropriately communicate and resolve all of the potential problems that appear in a node.
Visibility and Anonymity
The ECR and ECX coins require visibility and anonymity due to their nature. ECR should provide visibility, of course, under the assumption that it complies with  KYC and AML. Also, the information that is being collected should comply with the latest GDPR rules and guarantee the absolute right of the individual in handling personal and sensitive information. On the other hand, the ECX coin should be anonymous, mostly due to the fact it will be used as a daily payment currency. This means that the payment itself is posted on a public blockchain in the EcoVerse ecosystem, but the transaction details and sensitive information is protected by encryption.
EcoVerse also implements a Self-sovereign identity. Your personal information is stored securely and is disclosed in smaller data units. You can then choose what piece of information you want to register and selectively disclose. The information can be then confirmed through a fail-safe authentication process. After the password has been released, the information will be released to the selected person and not anyone else.
Applications and Adaptability
Since the creation of Ethereum based smart contract platforms, developers and businesses were introduced to a whole new level of possibilities. To put this into context, the developers at EcoVerse have used this smart contracts platform to create a concept of a buildable template that could potentially solve the problems of app development and maintenance. Such a template could help create an environment where apps can be created more efficiently and mistakes and errors in the ecosystem will be much easier to trace and block.
With the EcoVerse ecosystem, developers could ideally use the above-mentioned template as a tool to create an app in only a couple of simple steps. In order to participate in this blockchain-platform, businesses will have to meet certain requirements.
Once app developers join EcoVerse, they can use the templates that have already been set in place and create an app that suits their business needs the best. Another great advantage is that EcoVerse will provide separate test simulation environments, where developers can directly test and compare their apps to see how they perform in certain situations and conditions.
Why Do we Need Ecoverse?
Solid Application customization, a fast blockchain platform, and a unique coin system are all well-thought out, but when all is said and done, why do we really need EcoVerse? Well, EcoVerse plans to focus on distributing wealth fairly and create a decentralized monetary system that will disable the existing wealth disparity we see existing today
Let's face it, today's world of cryptocurrencies is as volatile as it gets. The market needs a stable ecosystem. One that would support the development of decentralized finance systems and help build up the reputation of cryptocurrencies worldwide. EcoVerse aims to resolve all of the major issues that have been plaguing cryptocurrencies over the years. If it manages to succeed in its goal, EcoVerse could finally create a stable market for cryptocurrencies.
Coin Offering and Schedule
EcoVerse initial coin offering is set to start on 15th of November and is going to last until December the 14th. The ECR coin will be distributed evenly across several channels. The total number of tokens in supply will be 2,500,000,000.
Team Behind EcoVerse
The team behind the project consists out of a small group of industry experts. Based in Korea, EcoVerse includes some of the most experienced industry professionals, including Whan Lee, Taehong Kang and Alexander Park.  EcoVerse is also closely cooperating with a number of senior, technical and business advisors. The project's business partners include companies like WizMeta, Yopl and Venture Square.
This is a paid press release. BTCManager does not endorse and is not responsible for or liable for any content, accuracy, quality, advertising, products or other materials on this page. Readers should do their own research before taking any actions related to the company. BTCManager is not responsible, directly or indirectly, for any damage or loss caused or alleged to be caused by or in connection with the use of or reliance on any content, goods or services mentioned in the press release.