The Vision Forex Forum: A gathering of Forex leaders in Cyprus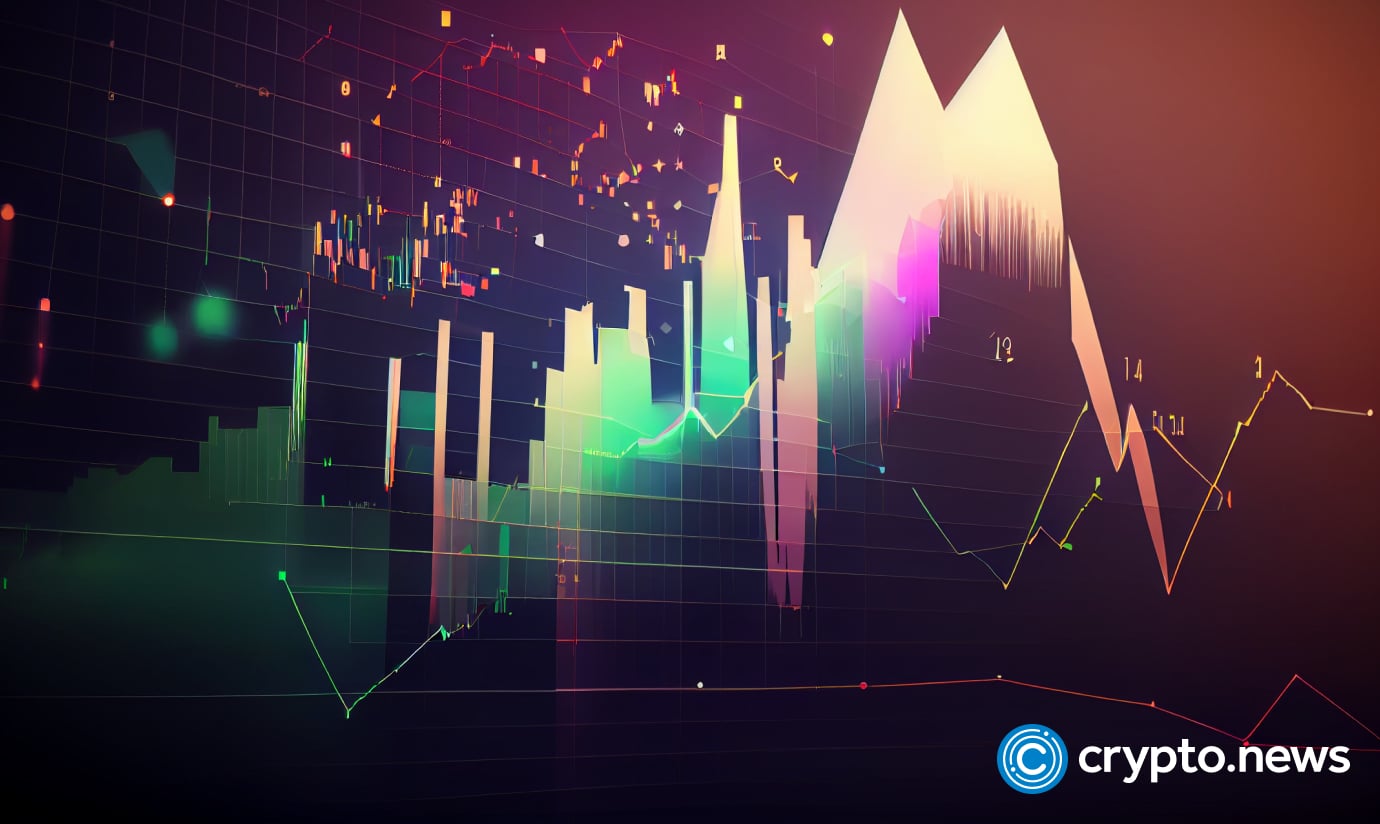 Cyprus' advantageous tax system, European Union membership, and MiFID compliance make it an ideal place for Forex companies to launch their operations. Cyprus's attractive regulatory setup has made this island highly sought-after in the industry, securing its position as a leading global financial and Forex trading hub.
The Vision Forex Forum is an opportunity to meet elite Forex players in the market through interactive panel discussions and keynote speeches. Idyllically hosted at the 5-Star Parklane Resort & Spa Hotel, the Vision Forex Forum has gathered the best in sales, marketing, technology, risk & compliance to bring you an exclusive line-up of distinguished experts.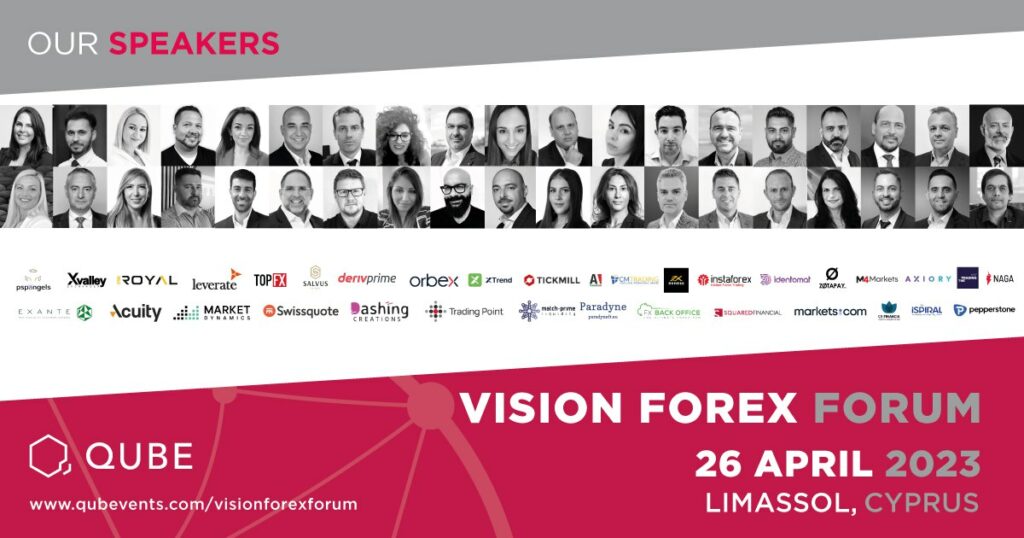 Lilly Pavlou, Executive Director at QUBE Events, stated:
"QUBE looks forward to hosting an excellent conference in Limassol, a true hub for the Forex sector! This interactive event will be a meeting of the most brilliant minds – join us for an action-packed day of networking, exchanging views, and forging new partnerships."
Distinguished speakers: https://www.qubevents.com/vision-forex-speakers
Zoltan Nemeth, COO, executive director at Swissquote Capital Markets
Andreas C. Livadiotis, CEO at XValley Technologies Ltd
Anna Ilyukhina, founder & marketing director at Dashing Creations
Avramis Despotis, founder & CEO at Tradepedia LLC
Victoria Soltesz, CEO at PSP Angels
Vince De Castro, CMO at One Royal
Maria Mermaveliotaki, head of marketing at TopFX
Evdokia Pitsillidou, partner – risk & compliance director at SALVUS Funds
Udi Algrassi, head of blockchain at Leverate.com
Alexandros Patsalides, head of deriv prime – Deriv Global at Deriv
Andreas C. Kapsos, CEO at Match-Prime Liquidity
Eftychia Sofiali, head of compliance & AMLCO at XTrend
Andrew Lane, CEO at Acuity Trading
Dora Christofi, head of digital marketing at Orbex
Kyriacos Charilaou, director of compliance operations (Deputy Global Head of Compliance) at EXANTE Limited
Yiannos Ashiotis independent compliance consultant
Polina Katodrytou, compliance manager at CMTrading
Andrew Grevett. Co-founder & CEO at Market Dynamics
Kristina Djinovic, compliance head at Instant Trading EU Ltd
Carla Nemr, chief business development officer at Tickmill Europe Ltd
Christoforos Livadiotis, group chief AML Officer at Trading Point Group – XM
Faisal I., Principal at Paradyne Consulting
Damian Bunce, chief customer officer at Exness Global Ltd
Christina Irakleous, chief marketing officer at FX Back Office
Andreas Xenophontos, head of payments operations at Markets.com
Andreas Andreou, head of advisory at Nicos Chr. Anastasiades & Partners LLC
Stathis Flangofas, Group CFO at SquaredFinancial
Stan Dimchev, business development at Zotapay
Panikos Teklos, group chairman & CEO at M4Markets
Giorgos Konstantinou, member of the Advisory Board at Indentomat
Mikhail Stepanov, engineering chapter lead at Pepperstone
Ravindranath Saundankar, trading infrastructure manager at NAGA
Christos Ttiniozou, director at iSPIRAL
Xenia Neophytou, director at CX Financial
Naeem Aslam, CIO of Zaye Capital Markets, Cofounder CompareBroker, Columnist Nasdaq
Themis Christou, Group CMO at The Trading Pit
Prodromos Efthymiou, CTO at The Trading Pit
Agenda highlights:
Shaping the present Forex landscape: how will the latest regulatory
Directives affect the forex industry?
FinCrime: Fraud trends and predictions 2023
Q2 market predictions: What does the future hold and how to master the forex playing field
Top tips for Forex marketing & advertising
The C-suite panel: Innovation and development in the Forex market
Regulation in 2023: payments, crypto, and the Forex sector
St. Vincent & Grenadines' (SVG) Financial Services Authority and ESCA – The future of your Forex business
How Generative AI is looking to change financial services
Navigating the latest Forex technology trends
Forex sales playbook
Visit https://bit.ly/3yb9RK1 for the detailed Agenda insights
Thank you to our esteemed sponsors:
SquaredFinancial
Zotapay
Unity Trade Solutions
Market Dynamics
Odyssey
MEMBIT
For information on participation, visit: https://bit.ly/3yb9RK1 or contact the Forum's
organizers directly at [email protected]
Take advantage of the 10% Discount code, apply at checkout: qube10
Disclosure: This content is provided by a third party. crypto.news does not endorse any product mentioned on this page. Users must do their own research before taking any actions related to the company.