TradeConnect Selects BitGo for Custody & $100 Million Insurance Policy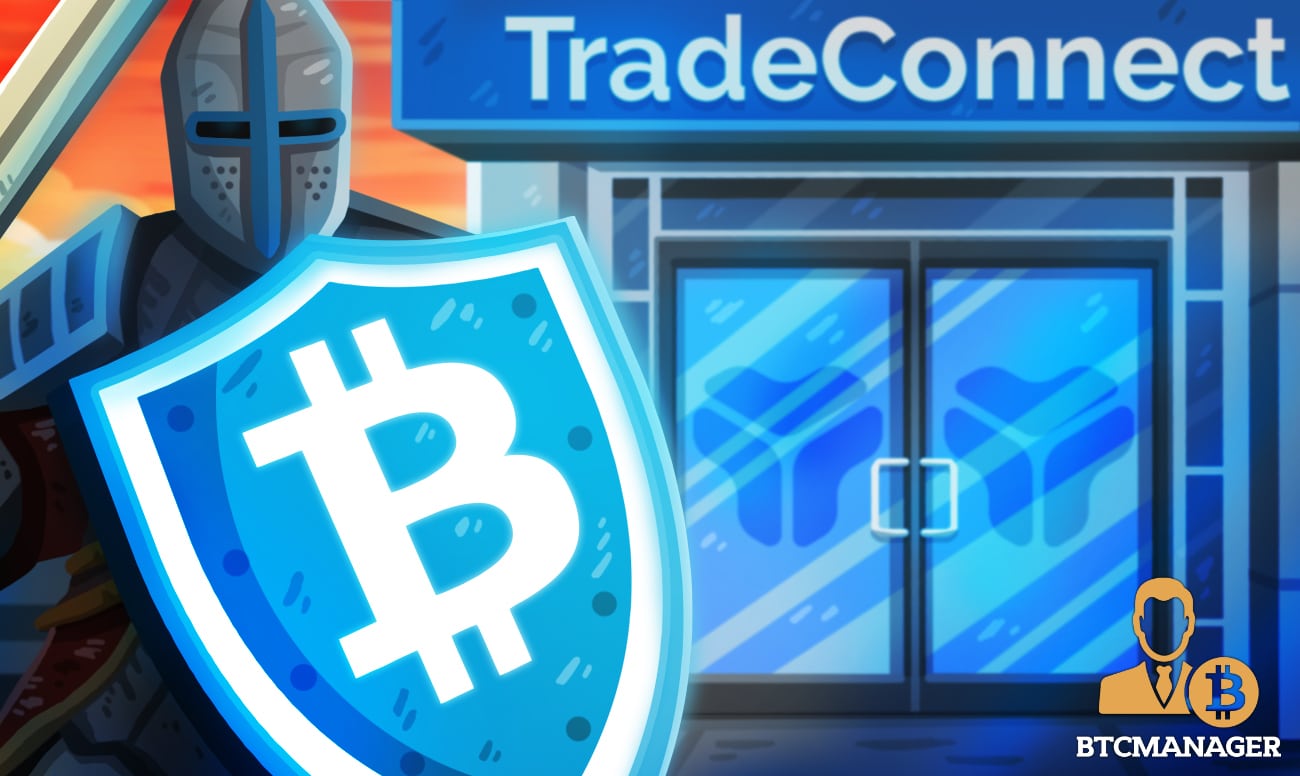 London, UK. May 22, 2020 – TradeConnect, the multi-asset trading network that connects cryptocurrency traders with global financial markets including Forex, Stock Indices, Commodities (e.g. Gold, Gas and Oil, etc) and Cryptocurrencies, via a digital trading pit, has chosen BitGo, the leader in institutional digital asset financial services, as its custodian.
Secure custodial solutions, as well as regulatory compliance, are paramount in an industry that faces ongoing challenges in relation to the protection of user funds, wallet vulnerabilities, hacking, and accessibility or theft related to loss of digital keys.
Institutional Grade Custody
After looking at options for a custody partner, TradeConnect selected BitGo. BitGo addresses the most pressing issues of securing digital assets with its multi-signature security, which it pioneered in 2013. In addition, it uses bank grade class III vaults for cold storage of digital assets and maintains segregated wallets for each client. The combination of these protocols protects clients assets and reduces risk.
Premium $100 Million (USD) Insurance Policy
In addition, TradeConnect assets in BitGo Custody are protected by BitGo's $100 million insurance policy.
"Providing our cryptocurrency traders with a world-leading standard in security, compliance and technology best-practices is paramount to our ethos at TradeConnect. Our partnership with BitGo, Inc. further demonstrates to our customers, and the wider crypto community, that we are not only aware of our fiduciary responsibilities as a financial network but that we are committed to both increasing access to new markets and maintaining institutional-grade security when creating these new opportunities for traders" says Penelope Padua, Head of Digital Marketing.
Keeping digital assets secure, as well as providing a comprehensive insurance program, are essential for cryptocurrency trading networks such as TradeConnect, where security and compliance matter.
The utilization of custodial solutions, such as those offered by BitGo, also serves the interests of the wider cryptocurrency community by providing assurances that TradeConnect is dedicated to engaging quality solutions working with best-in-class companies in the digital asset ecosystem.
About TradeConnect
TradeConnect is a multi-asset trading network where you can trade traditional financial markets such as Forex, Stock Indices, and Commodities (e.g. Gold, Oil, Gas, etc), as well as cryptocurrency markets in a single, easy-to-use digital trading platform, using Bitcoin or Ethereum as your base currency.
The TradeConnect network utilizes a unique 'Connect Fee' model to ensure trading fees remain low and provides active traders with up to 75% daily fee rebates on fees, 100x leverage, guaranteed deep liquidity, instant execution, an array of powerful trading and charting tools, as well as real market price dynamics. TradeConnect is focused on serving everyone equally from individual retail traders to professional derivatives traders and investment institutions alike.
TradeConnect will also be launching Stocks, Futures, and additional Cryptocurrencies into the trading app within the coming weeks.
To download the TradeConnect app, please visit: https://www.tradeconnect.io
About BitGo
BitGo is the leader in digital asset financial services, providing institutional investors with liquidity, custody, and security solutions. In early 2020, the company launched digital asset lending services, as well as BitGo Portfolio and BitGo Tax to manage activities across wallets, exchanges, and service providers. BitGo processes over 20% of all global Bitcoin transactions and supports over 250 coins and tokens. BitGo's customer base includes the world's largest cryptocurrency exchanges and institutional investors and spans more than 50 countries. In 2018, it launched BitGo Trust Company, the first qualified custodian purpose-built for storing digital assets. BitGo is backed by Craft Ventures, Digital Currency Group, DRW, Galaxy Digital Ventures, Goldman Sachs, Redpoint Ventures, and Valor Equity Partners.
For more information, please visit https://www.bitgo.com