The Underbelly of Crypto Universe: Terrorist Group Seeks Donations in Bitcoin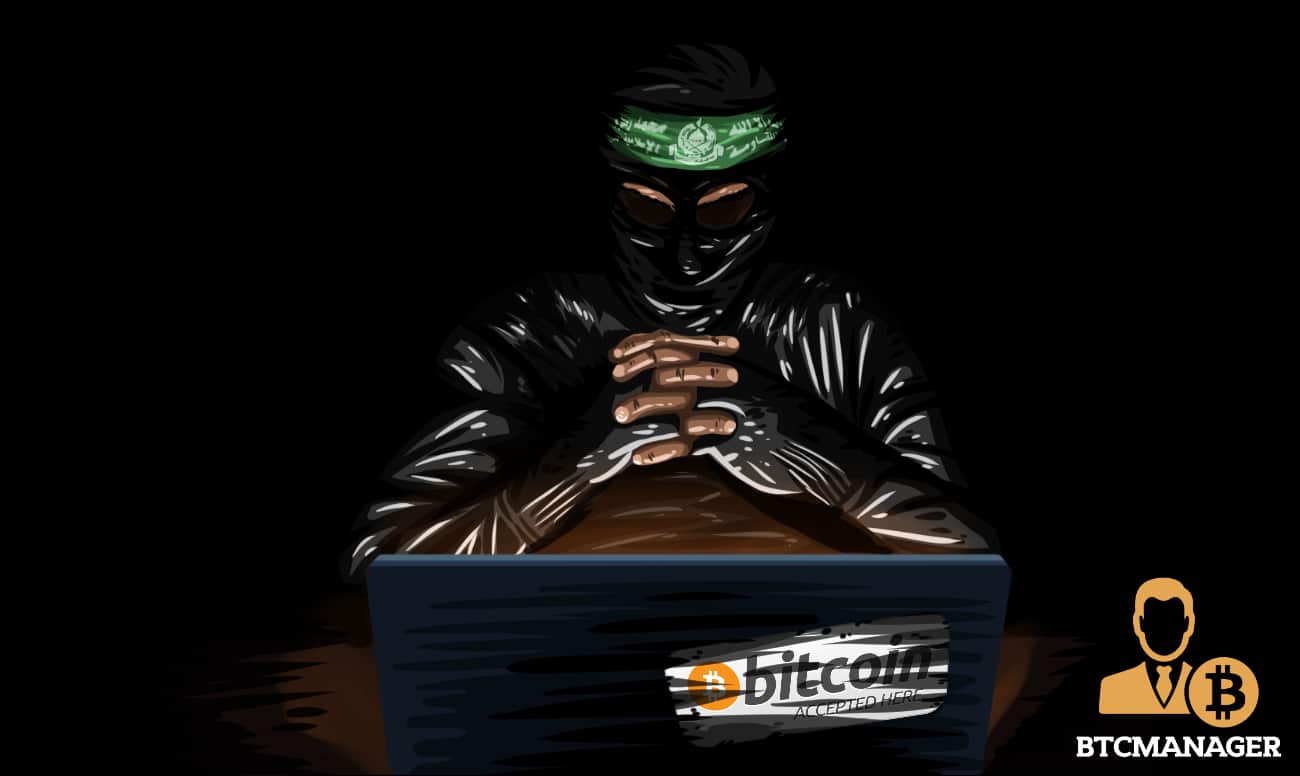 On January 29, 2019, Izz ad-Din al-Qassam, the armed wing of the Hamas group announced that they are now accepting donations in bitcoin. This move comes after the organization's financial isolation due to banking bans. The U.S. and Europe already designate Hamas as a terrorist group.
Cash-Strapped Due to Banking Bans
The armed wing of the Hamas terror group, Izz ad-Din al-Qassam, is notorious for their mission of murdering Israelis. Hamas violently took over Gaza from its rival Fatah group and is currently running the region. It comes as no surprise that Hamas is considered a terrorist organization by Israel, the U.S., Europe, and others.
The terror organization has many staunch supporters including Iran. For instance, the country recently announced the allocation of new homes in Gaza to terrorists who had been held in Israeli jails. Nearly 26 apartments were given out in a lottery between 125 Palestinian former prisoners in a new building in southern Gaza. Like Iran, there are many such individuals, organizations, and countries who are Jihad supporters.
However, the funds couldn't always reach the Hamas group due to the banks' collective decision to have no dealings with this terror organization. In fact, the West Bank-based Palestinian Authority had also recently cut off much of its funding. This financial isolation resulted in the present cash crunch of Hamas.
The Bitcoin "Solution"
To circumvent the banking bans, Hamas is now going the crypto way. In an announcement made by the spokesperson on January 29, 2019, the organization called on its sympathizers to send it funds via bitcoin.
The message from the spokesperson of the Palestinian terror group's military wing said, "Support the resistance financially through the Bitcoin currency." They also added that the exact mechanism would be announced later.
Cryptocurrencies, despite their many benefits, have also drawn flack for their associated risks. For instance, in the past, the pioneer cryptocurrency faced criticism when shady websites used bitcoin to sell guns and drugs.