Utrum a Trusted Playbook for Crypto Investors Launches First of its Kind Decentralized ICO (DICO) on Komodo Platform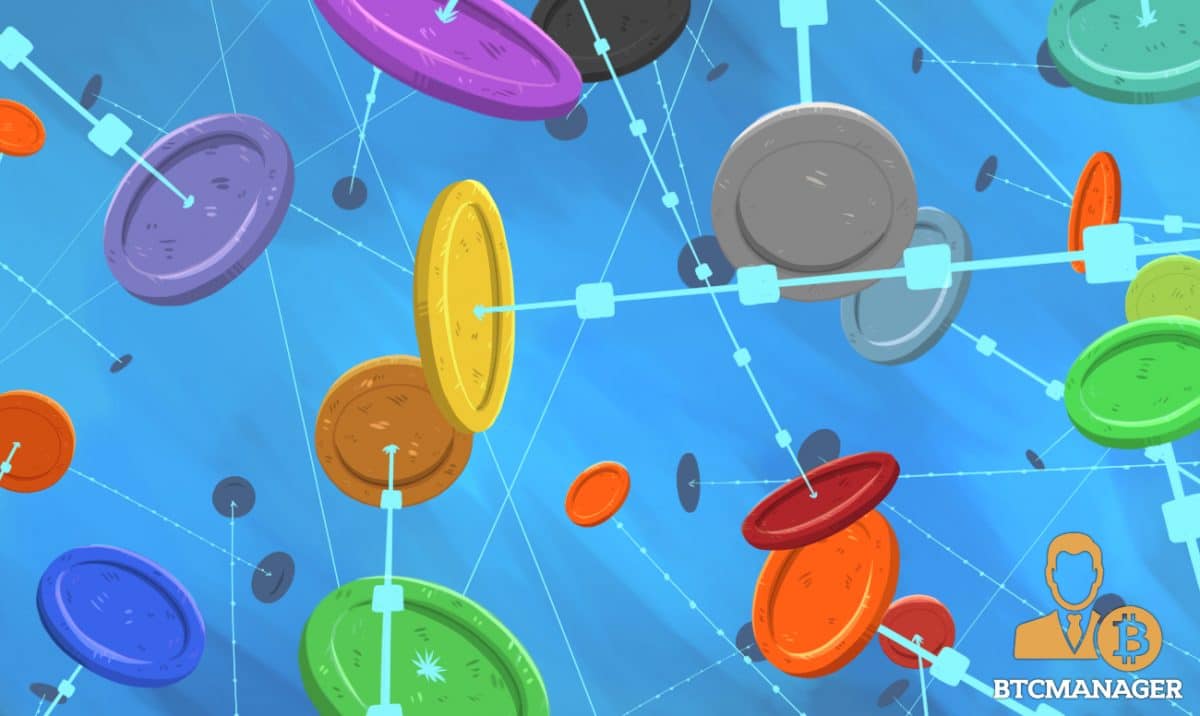 Utrum, the grass-roots project building a trust platform for crypto investors launched their "Transparent Crowdsale" pre-sale May 10 and within 24 hours raised 12 percent of their soft cap and their token OOT was listed on CoinMarketCap, a first in cryptocurrency history.
The new crowdsale model, being tagged DICO which stands for Decentralized ICO, is an innovation in crypto crowdfunding, developed by Komodo Platform. The DICO uses a mechanism of wallet-to-wallet trading known as Atomic Swaps. 
Dubbed "Transparent Crowdsale" due to the absence of centralized token control or smart contracts, Utrum is selling their OOT directly from their project wallet at a locked-in ICO price live on the Komodo's decentralized exchange BarterDex. Thanks to this decentralized approach, the metrics from pre-sale buys hitting the BarterDex exchange triggered CoinMarketCap's system, resulting in the OOT token being listed in record time.
Shortly after launching their pre-sale, Utrum released a "grandma-friendly" dApp to its whitelist members. The dICO dApp allows a user to login directly to their KMD wallet and buy OOT direct from Utrum's wallet at the real-time ICO price using KMD, BTC or LTC.
Both BarterDex and the Utrum DICO dApp are released on GitHub for users to verify the authenticity and security of the code.
"A DICO is removing the centralized layers we've seen in cryptocurrency crowdfunding, no smart contracts, no central authority controlling tokens or when tokens will be released to investors.  This is an innovation that puts control and security back in the hands of the user and calls back to the original Bitcoin whitepaper.  The Transparent Crowdsale model is delivering a solution for totally transparent and direct trades of cross-blockchain tokens between individuals; our wallet to yours," comments John Westbrook, Marketing Lead at Utrum.
Utrum is the second project in the world to utilize this model and the project has raised 45 percent of their Soft Cap as of May 16 from their DICO and a Private Sale to SuperNet, a 10,000 BTC Crypto Investment Fund.
Utrum built their blockchain from a fork of the Komodo blockchain, and their token OOT is considered an Asset Token, meaning it can be stored on a valid KMD wallet, similar to how ERC-20 tokens can be sent to an ETH address.  The Utrum Blockchain is considered one of the most secure in the world due to how it is notarized, being "backed up" to Komodo, which in turn is "backed up" to Bitcoin Blockchain.
According to John Westbrook of Utrum, "Utrum is a platform being built to help establish a trusted community for crypto investors, newbies, developers and projects to connect and find clarity in a very chaotic, fraud-ridden space.  We believe trust is our most valuable currency and trust, transparency; it begins with us."
Prior to the pre-sale, Utrum published a "Transparency Report" which outlines in detail the locking of their OOT tokens per their whitepaper and budget, along with links to their Cayman Islands Foundation corporate papers. Included in this report is a video of the live process of locking their funds and wallet addresses of all funds.
Utrum's pre-sale DICO is LIVE until May 20, after which they will conduct their Public DICO from May 21 until June 20, 2018. At the start of Utrum OOT's public sale, Komodo Platform is soft-launching HyperDex, the next iteration of the GUI/Front-end for the BarterDex exchange. 
HyperDex is the fastest, most user-friendly DEX to hit cryptocurrency yet. Users who download at soft launch will be able to test it out in the Utrum public crowdsale instantly. 
To learn more about Utrum or to join the token presale or public sale, visit
Press Contact
John Westbrook
Marketing Lead
This is a paid press release. BTCManager does not endorse and is not responsible for or liable for any content, accuracy, quality, advertising, products or other materials on this page. Readers should do their own research before taking any actions related to the company. BTCManager is not responsible, directly or indirectly, for any damage or loss caused or alleged to be caused by or in connection with the use of or reliance on any content, goods or services mentioned in the press release.