VeChain (VET) Unveils Innovative Solutions for the Automotive Industry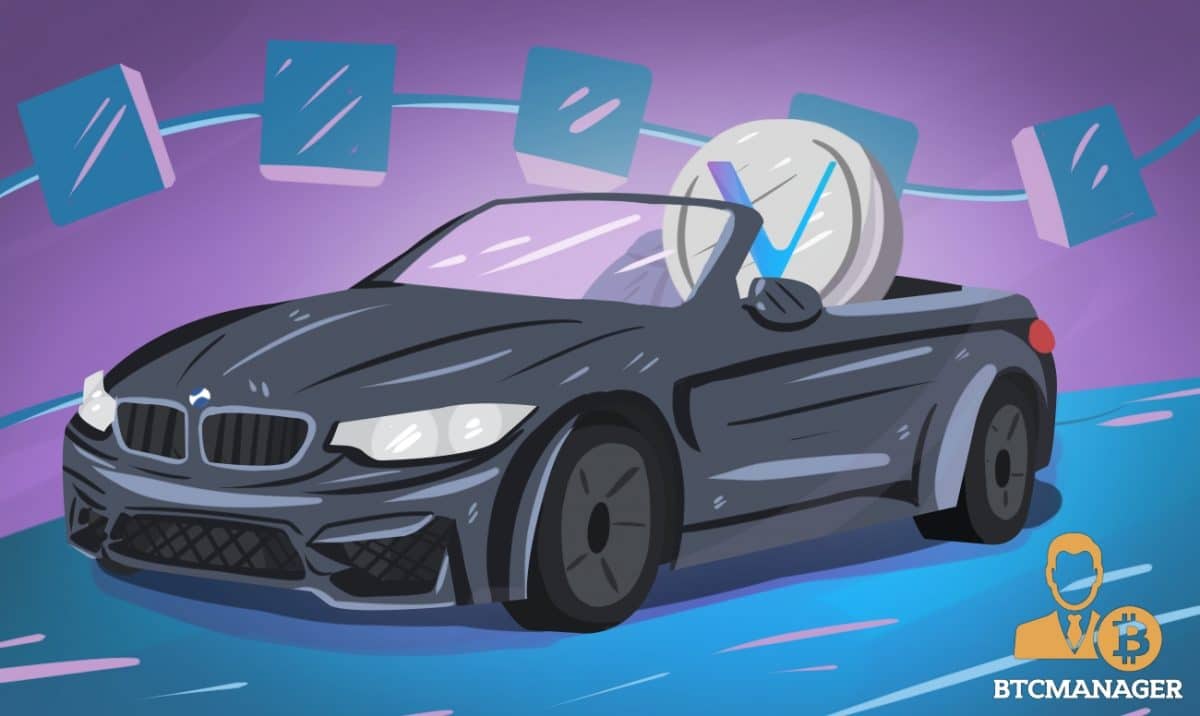 VeChain (VET) recently participated in the BMW digital innovation online conference, where it unveiled some innovative blockchain-based solutions for the automotive industry, including VerifyCar, a system that keeps an immutable record of the lifecycle of a vehicle, according to a Weixin report on September 23, 2020.
VeChain Transforming the Automotive Ecosystem 
VeChain (VET), the distributed ledger technology (DLT) network that claims to be dedicated to formulating solutions to real-world problems with blockchain technology, has rolled out an innovative solution for the automotive industry.
Per sources close to the matter, VeChain (VET) was present at the BMW Group's Digital Innovation Day online event, which covered topics such as robotics, artificial intelligence, and blockchain technology, in relation to the automotive industry.
At the event, the VeChain team led by Qian Chengcheng, the Chief Commercial Officer of VeChain introduced a vehicle lifecycle solution dubbed VerifyCar.
Powered by VeChain's blockchain technology, the team has revealed that the VerifyCar application provides each car with a unique blockchain-based digital identity. The solution maintains a tamper-proof record about the entire history of a vehicle, including its original owner, mileage, maintenance history, insurance, and more. 
Fostering Transparency in Second-Hand Car Transactions
At a time when the second-hand car industry is experiencing a significant boom, with more than 40.8 million units of second-hand vehicles sold in the United States alone in 2019, the VeChain team says its blockchain solutions eliminate information barriers in the fairly-used car market, while also safeguarding the true rights and interests of automobile owners.
While the VerifyCar solution is specifically created for the BMW Group, the VeChain team has hinted that it has also developed other highly functional solutions for the automotive industry which can make the transfer of vehicle ownership from one owner to another much easier.
VeChain wrote:
"The automotive industry is faced with the characteristics of numerous types of data, huge amounts, scattered supply chain sources, and low system flexibility. VeChain ToolChain, a one-stop blockchain data service platform independently developed by VeChain based on standardized templates and customized tools, has the ability to quickly deepen the automotive industry supply chain, automotive user behaviour, and automotive industry ecological cooperation and provide firms with low-cost, high-efficiency DLT solutions that fit their business, thereby enabling auto brands, including BMW to accelerate their digital reform and innovation."
In related news, VeChain's innovative blockchain solutions have been gaining significant traction in a vast array of industries across the globe.
On September 18, 2020, BTCManager reported that VeChain is now a council member of the China Animal Health And Food Safety Alliance (CAFA), to make it easier for member organizations to integrated blockchain technology into their processes.
At press time, the price of VeChain's native cryptocurrency, VET is trading at $0.0011968, with a market cap of $769.7 million, as seen on CoinMarketCap.