Venom Foundation launches hackathon with a $225,000 prize pool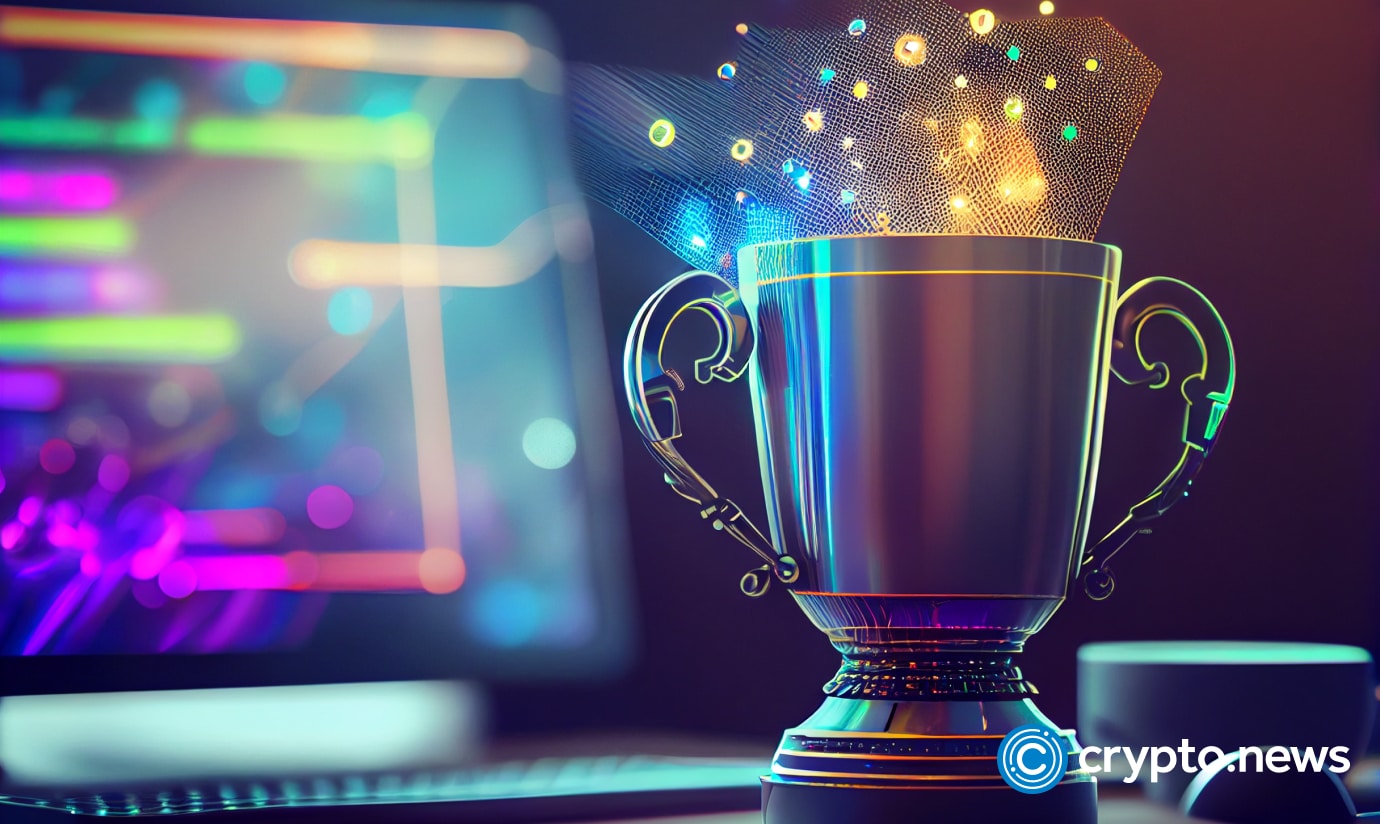 Abu Dhabi, UAE, April 27, 2023, Chainwire
Venom Foundation has teamed up with DoraHacks, Developer DAO, and Hacken to launch its first-ever virtual hackathon. The event aims to equip developers with all the tools and resources necessary to start building on the Venom blockchain. While registrations begin on the April 27, 2023, the hackathon is set to kick off on the May 8, 2023.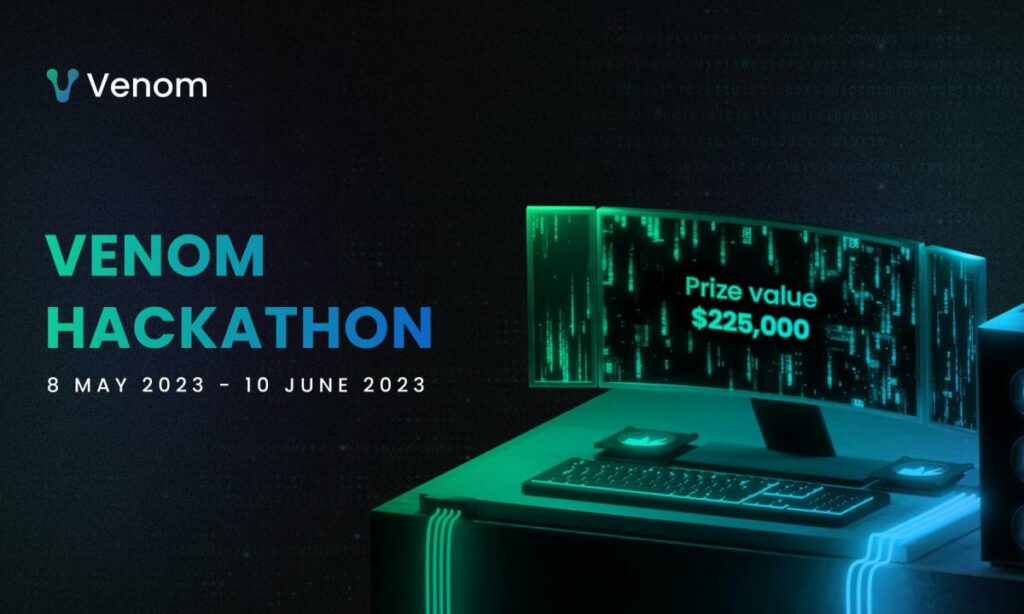 The hackathon comes on the heels of Venom's testnet launch, which went live earlier this week. This is a significant development that will welcome a new influx of users and developers. The testnet will further allow developers to test and debug dapps and blockchain protocols, while also providing users with a firsthand experience of these dapps. The ultimate goal of the testnet is to promote innovation and community building within the ecosystem. It will pave the way for more significant events, with the hackathon being the first of many.
Venom's organizing partner for the hackathon is DoraHacks, the global hackathon organizer and one of the most active web3 developer incentive platforms. Meanwhile, Developer DAO and Hacken will provide marketing and incentives support.
Developers, both individuals and teams, will be able to submit their applications after the opening ceremony. Participants will be required to submit their projects before the June 10, 2023. Afterward, they will be evaluated by a panel of judges, all with their individual expertise. Some of the most notable being Peter Knez, ex-CIO Blackrock, and David Atkinson, the co-founder of Holochain. 
Christopher Louis Tsu, the chief technology officer (CTO) of Venom Technology and one of the judges, said:
"We're thrilled to host this hackathon, as it will be a catalyst for innovation and creativity within the Venom ecosystem. The event will allow us to expand our library of decentralized applications, as well as attract and grow a talented pool of developers. This is a unique opportunity for developers and builders to drive forward the decentralized ecosystem and push the boundaries of what is possible."
Participants will be given the option to develop a project based on three tracks—(i) web3, non-fungible tokens (NFTs) and Gaming, (ii) Decentralized finance (DeFi), (iii) Tools and Infrastructure.
Be it soulbound tokens, stablecoins or crypto wallets, participants' skills and creativity are put to the test over the span of five weeks.
The hackathon will commence with an opening ceremony on the May 8, followed by workshops spread out over several days. The workshops will be released throughout the course of the hackathon and will cover a range of key topics, including how to create a smart contract, creating a non-fungible TIP-4 token, connecting a dapp UI to Venom, and more.
Finally, the hackathon will conclude with an award ceremony on June 17, 2023.
The top three winners from each category will be announced, with first-place winners bagging $30,000 each.
The first-place winners in all three categories will also get a free security audit from Hacken, covered by Venom.
Additionally, honorary mentions will be awarded to three teams in each category, with each team walking away with $3,000.
The total prize pool for the hackathon is $225,000, which is the combined value of the cash prizes, security audits, and other incentives.
To register for the hackathon: Click here
About Venom Foundation
Venom Foundation is licensed by the ADGM and enables the acceleration of global web3 projects. The decentralized network operates under the jurisdiction of the Abu Dhabi Global Market (ADGM). The ADGM is an oasis for investors and financial services firms, positioning Venom as the world's first compliant blockchain, affording authorities and enterprises the freedom to build, innovate, and scale.
A portfolio of in-house dapps and protocols has been developed on the Venom blockchain by various companies. With capabilities of dynamic sharding, low fees, ultra-fast speed and scalability, Venom has the potential to function as the main infrastructure for a global ecosystem of web3 applications, possessing ultra-fast transaction speeds and infinite scalability to meet the demands of an ever expanding user base.
For more information about, visit: Website |  Twitter
To register for the hackathon: Click here
About Developer DAO
Developer DAO is a decentralized autonomous organization that brings together developers, researchers, and entrepreneurs from around the world with the common goal of accelerating the advancement of web3. By operating with a bottom-up structure and without a central authority, it allows members to collaborate and share resources to create impactful web3 projects. Developer DAO's mission is to provide developers with the tools they need to succeed in building meaningful projects and contributing to the evolution of web3.
For media inquiries, please contact: Will Kempster ([email protected])
About Hacken
Hacken is a renowned cybersecurity company that provides comprehensive services to protect businesses and individuals from cyber threats. With a focus on blockchain security solutions, Hacken offers a range of services including penetration testing, vulnerability assessment, security audit, and incident response. Founded in 2017, the company operates from Kyiv, Ukraine and has earned a reputation as a leader in the cybersecurity space. Hacken's commitment to promoting cybersecurity aligns with their mission to create a safe and secure digital world for everyone.
For media inquiries, please contact: Taras Talimonchuk ([email protected])
About DoraHacks
DoraHacks is a global hackathon organizer and one of the world's most active multi-chain web3 developer platforms. It creates a global hacker movement and provides crypto native toolkits to help developers around the world team up and fund their ideas and BUIDLs via hackathons, bounties, grants, grant DAOs, and public good staking. By far, more than 3,000 projects from the DoraHacks community have received over $25m in grants and other forms of contributions from supporters worldwide. A large number of open source communities, decentralized autonomous organizations (DAOs), and more than 40 major blockchain ecosystems are actively using Dora's infrastructure (DoraHacks.io) for open source funding and community governance. DoraHacks has reached over 300,000 hackers worldwide, and hosted more than 100 hackathons in 15 cities, spanning 8 countries with more than 400 partners.
For media inquiries, please contact: Chris Li ([email protected])
As part of its commitment to compliance with AML/CFT regulations, Venom Foundation will screen hackathon winners and their wallet addresses using blockchain data analytics tools to confirm their eligibility before awarding the prize money. The results of the screening will be shared with the organizers to ensure a fair and transparent event.
Contact
Adam Newton
[email protected]
Disclosure: This content is provided by a third party. crypto.news does not endorse any product mentioned on this page. Users must do their own research before taking any actions related to the company.