World Bee Project and Oracle Leverage Blockchain to Track Honey Sustainability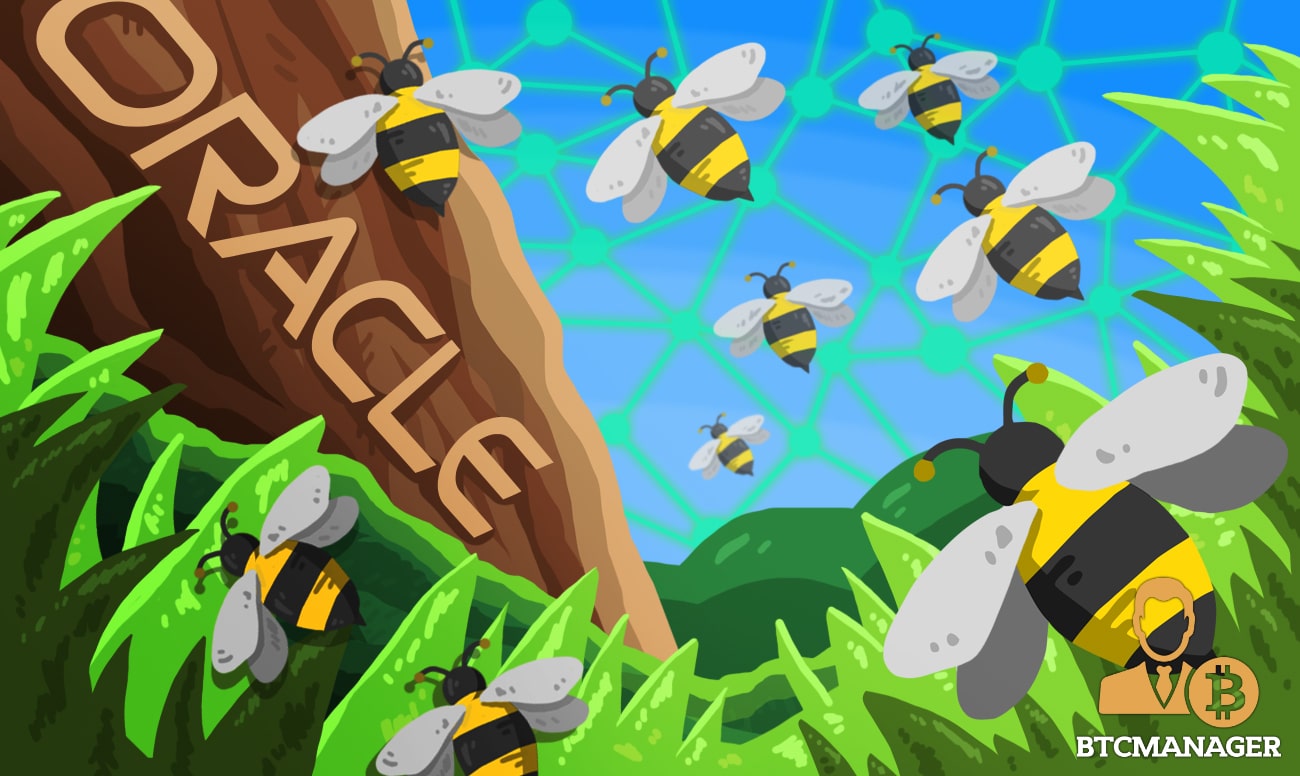 Software giant Oracle has partnered with the World Bee Project (WBP) to jointly develop a blockchain-powered solution that tracks the supply chain journey of honey. This, according to a report by Ledger Insights, published on July 5, 2019.
Sweetening the Supply Chain
Blockchain technology's use in the supply chain space is not a particularly new phenomenon. A number of fintech startups and established corporates have deployed the emerging tech to track the supply chain and logistics of different consumer goods, including textiles, food, and others.
Now, tech powerhouse Oracle, in association with the World Bee Project, is developing a distributed ledger technology-based (DLT) supply chain tracking platform to ensure that the honey produce is from ecological and sustainable sources. This decision comes at a time when the global honey market is battling fake and adulterated produce, furthering the need for a transparent supply chain tracking solution.
Per sources in the know, the two entities are planning to launch a "BeeMark" label that would guarantee that the honey is genuine and comes from an eco-friendly source. Reportedly, each party involved in the honey supply chain will be able to upload data to the proposed DLT platform. As the data uploaded to blockchain databases is immutable in nature, it will ensure easy traceability of honey "from hive to store."
In addition to blockchain technology, the BeeMark label will make use of data science to monitor environmental factors pertaining to the bees' immediate surroundings. The American multinational software titan is also planning to install monitoring systems inside beehives globally to track bee behavior and health, the report notes.
It's worth highlighting that Oracle and the WBP have worked together in a similar capacity in the past to ensure the legitimacy and authenticity of honey products. With the problem of honey products' genuineness addressed, the two organizations are now looking to solve a more macro menace – that of the sustainability of honey bees.
Tackling Sustainability Issues
In recent times, various firms have gradually shifted their focus to ecological sustainability problems that have caused a massive imbalance in consumer product supply chains.
As reported by BTCManager on July 3, 2019, Swiss multinational company Nestle had partnered with DLT supply chain startup OpenSC to launch a blockchain pilot project that allows consumers to track product sustainability and provenance.