XRP-Backed Crypto Loans Now Offered by Nexo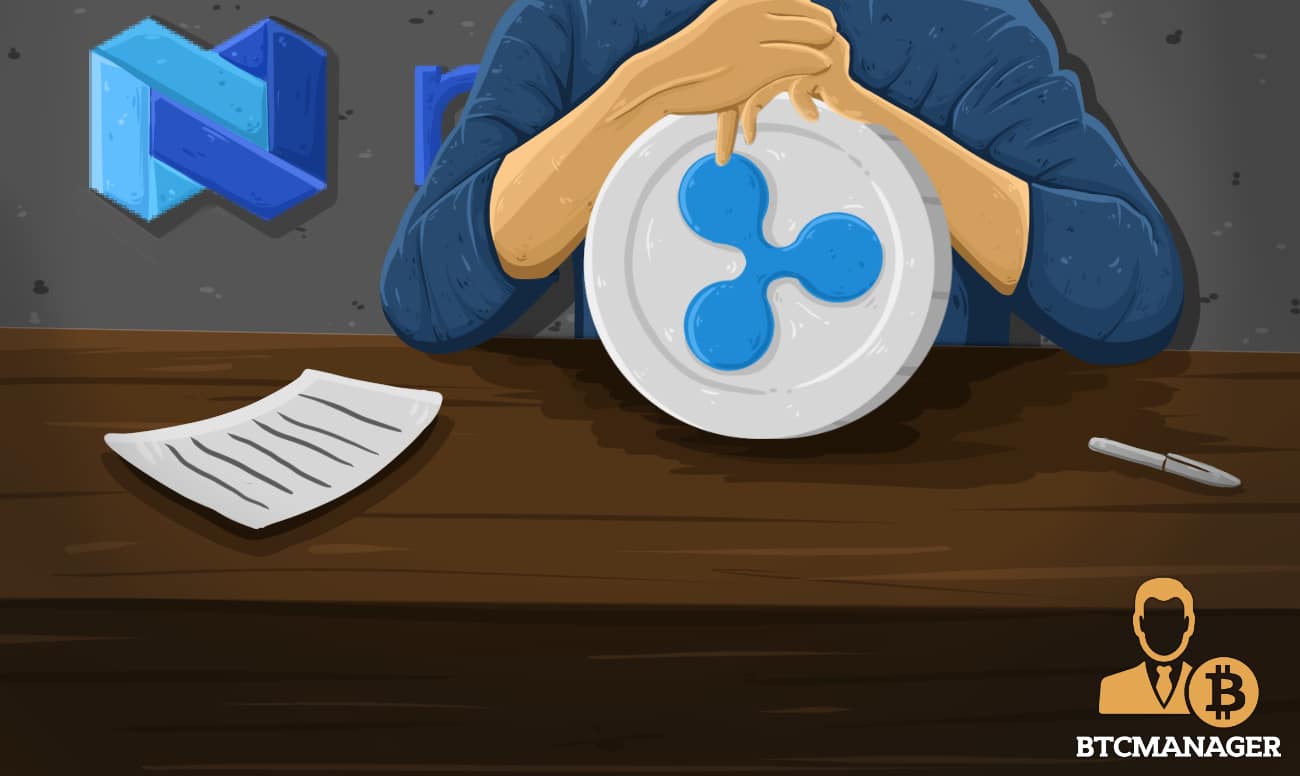 Cryptocurrency loans startup Nexo has announced that effective immediately, XRP is being added to the platform as a collateral option following the result of a community poll which indicated that more and more users are now holding XRP. In the announcement on its official blog on October 18, 2018, Nexo also revealed that it is looking into integrating litecoin (LTC) and bitcoin cash (BCH) as collateral options shortly.
Good News for XRP HODLers
In the statement, Nexo revealed that it has become the first ever crypto loan platform to onboard XRP as an option for collateral, stating that users can now instantly borrow up to $2 million against their Nexo wallet XRP holdings, instead of selling to raise money when the need may arise as is currently the case.
Partnering with SEC-accredited custody provider BitGo, Nexo offers its services in more than 40 fiat currencies to over 200 jurisdictions around the world, granting more than 1 million loans in the process.
Its latest move potentially creates a crucial use case for XRP, which is already enjoying a relative boom period as it recently became the third most capitalized cryptocurrency in the world, behind only ether and bitcoin.
BTCManager reported in October that Ripple co-founder Chris Larsen was listed at number 383 on the Forbes list of wealthiest people in the world, primarily driven by his stake in the company's high-speed cross-border payments solution which promises to disrupt traditional banking for a vast number of people fundamentally.
XRP recently overtook ethereum briefly as the number two cryptocurrency behind bitcoin in a trading period that underlined its growing influence and importance within the crypto market.
Currently, according to data from CoinMarketCap, Ripple's total market capitalization stands at $18.4 billion with a 24-hour moving average of $419 million, and it is up 4.53 percent for the day as of October 25, 2018.
Nexo's Future Plans
The company is planning to expand the number of collateral options it offers to users as it continues to grow. According to the announcement, two popular cryptocurrencies are set to be added to the list of approved collaterals shortly.
No time frame was immediately given for the proposed integration of BCH and LTC, but it was revealed that the XRP integration takes effect immediately. It will be recalled that earlier in 2018, NEXO held its ICO which successfully attained its hard cap of $52,500,000, selling 525,000,000 NEXO tokens to investors in the process.