XRP grew 12% in just one hour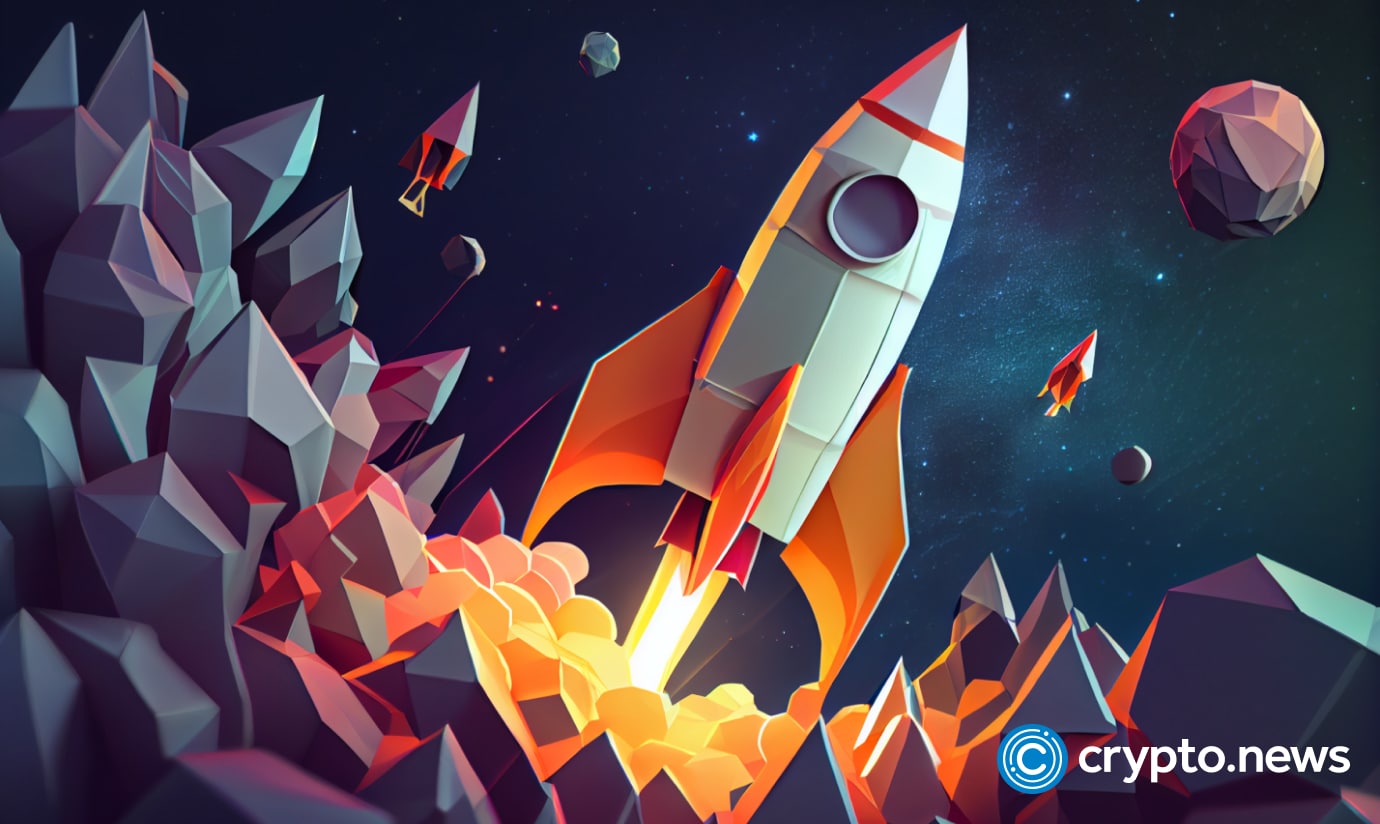 XRP has gained 12% in price in just one hour and is changing hands at $0.4256. Analysts name $0.43 as a strong resistance line.
XRP, the native cryptocurrency of the Ripple payment protocol, has surged 12% in a 1-hour timeframe and is now trading at $0.4256.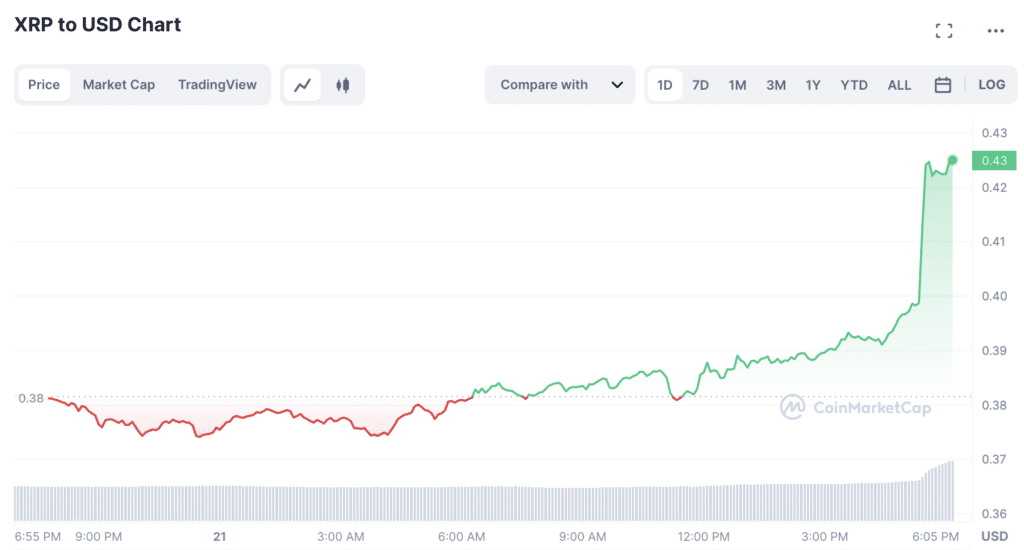 This impressive price increase has boosted its market capitalization to $21 billion (a surge of 11%), further solidifying its position among the top cryptocurrencies.
Trading volume for XRP has also risen significantly to $1.9 billion, gaining 75% and reflecting increased investor interest.
Last week, a judge recognized the feasibility of XRP as both a service and currency in a landmark case filed by the SEC against Ripple Labs. The SEC also confessed that capabilities for illicit lobbying securities lied on Ripple and its associates.
The Southern District Court of the United States judge, Sarah Netburn, branded XRP precisely similarly to how Ripple lawyers had argued their case. Netburn is not the presiding judge but is helping in the arbitration process.
It is probable that if Ripple's counsel continues on the same trajectory, painting XRP as a currency, the whole case by SEC will not hold water.
XRP lost its credibility on the US-based exchanges, which dropped it after news of the SEC's lawsuit. However, the coin continued to sprout in Asian markets. 
Whether XRP will return to US exchanges remains unclear, but signs show a high possibility of SEC clearing the way for XRP's relisting. The only plausible way for XRP to return to eToro and Coinbase will be by persuading the jury and judge that it functions as a utility and currency.
The statement by Netburn holds enough water to convince presiding judge Analisa Torres to rule in favor of Ripple.