YBF Ventures Partners with the Decred Project to Build a Decentralized Internet Hub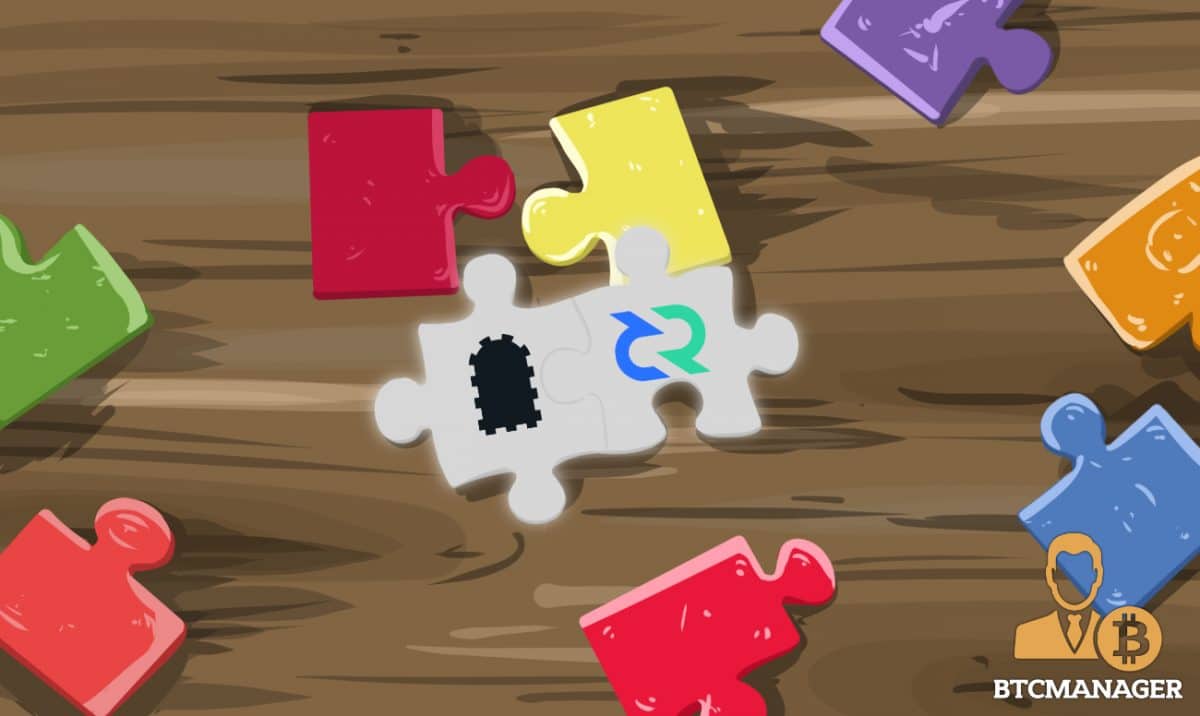 In an exclusive to BTCManager, YBF Ventures (formerly York Butter Factory) is partnering with Decred, an autonomous digital currency that will help YBF Ventures build out the world's first dedicated decentralized Web 3.0 hub.
The Melbourne-based decentralized Web 3.0 hub, also known as YBF Mesh, will select a number of startups that can develop the core infrastructure and protocols of the decentralized web. Decred was one of the hub's original founding partners when YBF Mesh launched. Decred's unique value proposition as an autonomous digital currency that tackles the challenges of blockchain governance will significantly assist YBF Mesh with their audacious mission to build the decentralized internet on the blockchain.  
Although YBF emerged as a co-working space in 2011, they quickly developed into a diverse community of entrepreneurs and startups. The Venture Capital Fund's web 3.0 arm, YBF Mesh is a great platform that will equip and connect emerging startups and entrepreneurs with essential resources to align their strategies and scale to create the new decentralized internet of the future.
YBF Ventures and Decred Partnership
Decred officially launched in February 2016. Unlike other altcoin projects, the focus is around community input and open governance. Decred ensures that a small number of people cannot dominate the network by using a hybrid Proof-of-Work and Proof-of-Stake model.
With over 323,000 downloads and a rating of 4.57 out of 5 on cryptocoinjudge, Decred sustained a strong reputation as an independent, community-funded and community-owned digital currency for the people.
"Welcoming Decred to YBF Ventures' stable of corporate partners sets the strategic pace for not just our Web 3.0 hub, YBF Mesh, but for YBF Ventures, as a whole," said Farley Blackman, CEO of YBF Ventures. "Decred, as a decentralized autonomous organization, sets in motion the very intent of our Web 3.0 hub – the evolution to a decentralized world balancing the often desperate foundations of transparency, privacy, security, and governance."
Decred Hopes to Scale Operations Throughout the Asia-Pacific Region
With the YBF Ventures partnership, Decred hopes to grow their Australian contractor network and scale their operations throughout the Asia-Pacific region.
"Our proposal system was designed with YBF in mind," said Jacob Yocom Piatt, Project Lead at Decred.
"We have thrived as a currency with a distributed, entrepreneurial development team. With the launch of Politeia combines with the opportunities that YBF Mesh offers, we see a significant opportunity to grow our contributor network, create local opportunities for a talented and highly-sophisticated workforce and expand our overall presence in Australia/APAC."
YBF Ventures sees the partnership is an excellent step toward positioning Australia is an innovative nation. It will also be an attractive haven for digital nomads and those who can leverage off the infrastructure and protocols of Web 3.0. The new partnership between both organizations aligns well with YBF Mesh's overall goal, to provide a platform for individuals and organizations to build the next decentralized internet.
To find out more, BTCManager spoke to Decred's Joshua Buirski.
Jacob Yocom-Piatt, Project Lead at Decred, has said, "Our Proposal System was Designed with YBF in mind," Can You Explain a bit more About What is Meant By This?
"The goal with Politeia (or Pi) is to create a commons where corporations and individuals who want to participate in the decred ecosystem can do so in a way that the community approves of versus some opaque bidding process. It's a decentralized planning tool."
"Politeia has been designed with organizations such as YBF in mind. That is to say that it provides a platform for individuals and organizations who wish to contribute a variety of services to structure them into a comprehensive offering and put it forward for community approval."
How does Decred's Politeia Proposal System and Partnership with YBF Reinforce Each other?
"Aside from a handful of YBF Ventures' own service offerings going through Politeia, they'll also be planning a Politeia-specific hackathon for later on this year, as well as hosting numerous events to onboard Australian contributors and walk them through the Politeia proposal process."
"Another thing worth mentioning is that YBF have strong government, corporate, and ecosystem partners; given that Pi has been designed for both Decred and non-Decred related use-cases alike, they'll be helping to shed light on Pi's capabilities and hopefully encourage their partners to consider experimenting with the platform."
"What's interesting here in the context of the YBF Ventures partnership, is it's a first for both of us and sets a lot of precedence. In many ways, it serves as a legitimization of emerging decentralized organizational structures."
"YBF Ventures are the first organization to come on-board as an organization itself rather than as a set of individuals within an organization (i.e., Company0/EETER). Similarly, Decred is YBF Ventures' first decentralized organization to be served as a corporate client (alongside ANZ Bank, Dentsu-Aegis, EY, etc.)."
"Successful projects are not built purely by core developers. A well-rounded project requires designers, developers, business development, strategy, community managers and so on. Our model allows for contributors of all kinds to get involved (and coordinate) from anywhere in the world with minimal friction, and be rewarded for it. In many ways, it's a meritocracy for the digital nomad."
What are the Other Pieces of the Broader Web 3.0 puzzle? What does the Bigger Picture Look Like?
"Web 3.0 is a catchy buzzword that refers to the decentralization/distribution of all core web processes. Some of these main categories include:
Database layer (this is where blockchain pieces in for the most part)
Storage layer (

Sia

, Filecoin, IPFS, etc.)
Computational Layer
Infrastructural Layer (mesh networking, distributed energy grids, IoT, etc.)
Protocol Layer
Governance/Socioeconomic Layer: This one is more of a socio-economic component and one where Decred is particularly relevant. Web 3.0 requires experimentation with new economic models, organizational structures, ways-of-working, dispute resolution, etc. as a decentralized system with centralized governance is counter-intuitive."