0x Protocol Aims to Supersede Centralized Exchanges as ICO Funds are Utilized for Development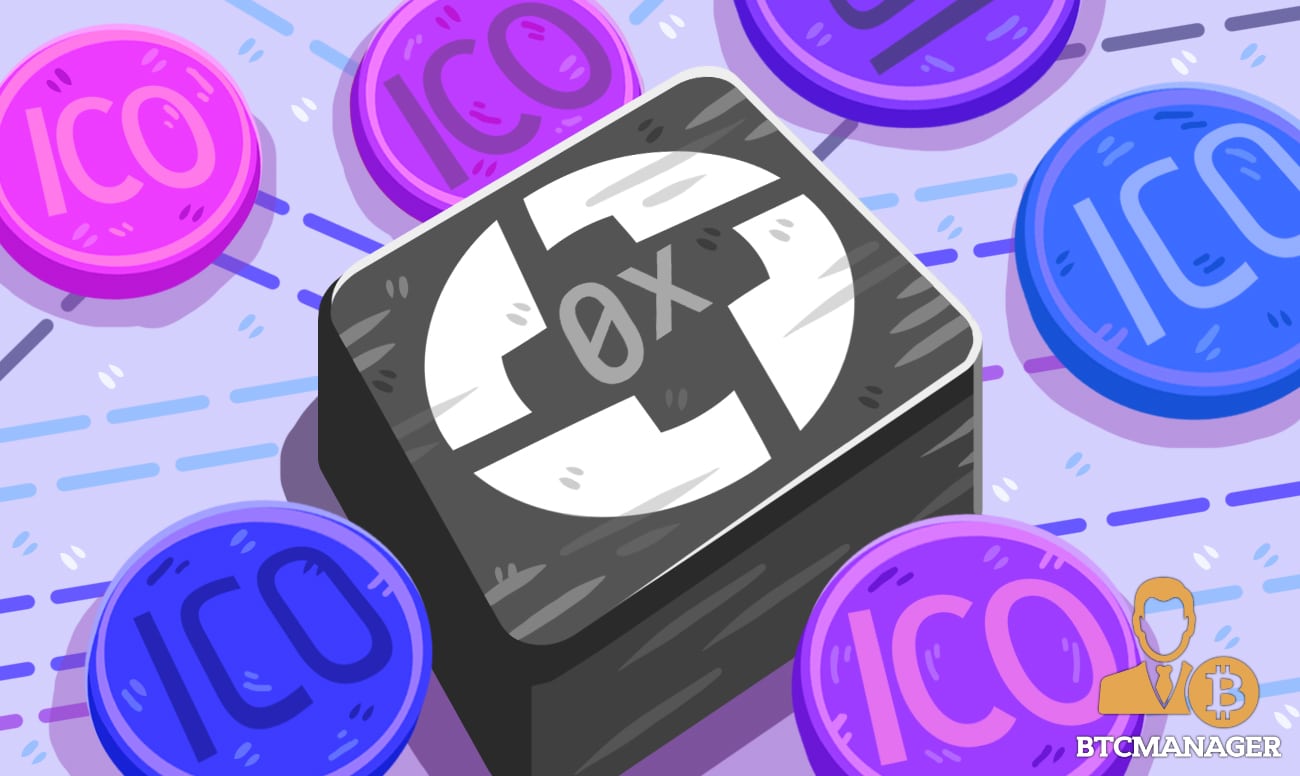 For a market clamored on supporting decentralized frameworks, cryptocurrency exchanges are the digital asset sector's single point of ideological failure. While decentralized exchanges (DEX) can serve as a fundamental challenge concerning fund storage and liquidity, companies like 0x are swiftly building turnarounds.
Build Your own DEX
Technically similar to Ethereum in providing the tools for developers to build their own blockchain projects, 0x allows users to develop their DEX using provided tools, including setting their exchange fees and transactional rules.
The protocol allows for cross-platform liquidity between all onboard exchanges, meaning increased liquidity for all projects powered by the 0x blockchain.
As stated on TechCrunch, the 0x core development team is aware of the present problems faced by DEXs, harboring mostly on design flaws and liquidity issues.
In a world of Ubers and Airbnbs, DEX applications are inferior to the current standards of intuitively-designed mobile software. However, while the former are relatively simple projects to execute, building a sleek DEX interface is a challenge for developers.
The lack of cryptocurrency adoption can also be partly attributed to centralized exchanges offering rigid liquidity structures.
Filling in the gaps, 0x launched a for-profit exchange which later turned into non-profit to address the growing usability gap. The protocol raised $24 million in an ICO for ZRX, its native token, in 2017.
ZRX Utility
0x offers the ZRX to developers building DEXs on its protocol for charging fees and "staking" their tokens to gain prominence in the governance of the network. Notably, prediction-marketplace Augur, which launched its mainnet in July 2018, is built atop the 0x blockchain.
ZRX received a boost on July 12, 2018, when rumors of a Coinbase listing propagated through the online cryptocurrency community.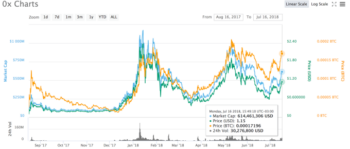 (Source: CoinMarketCap)
Unlike several cryptocurrency projects which fade into obscurity after their ICOs, 0x is rapidly developing its framework and gradually utilizing its million-dollar fundraiser.
Putting Funds to Use
On July 17, 2018, 0x announced former Facebook head of design Chris Kalani had joined the team, primarily to focus on improving application interface, usability, and API support. Kalani is known for his work on Facebook's mobile application before its IPO in 2012, a listing which saw the technology giant raise $104 billion at its peak.
Kalani explained his decision:
"There are very few designers involved in the blockchain space. There's not a lot of people who had worked on anything at a large-scale or from the consumer perspective. We're focused on making crypto more approachable."
Preventing Malicious Forks
The open source nature of 0x means developer teams can "hardfork" the protocol to their benefit. However, to prevent any malicious intent, 0x allows only unforked projects to work on its protocol if they want to take advantage of the increased cross-chain liquidity.
The domain of cryptocurrency exchanges has turned into a significant business sector with thousands of exchanges handling over $295 billion of cryptocurrencies, as per data collated on CoinMarketCap at press time.
Crimes and hacks have plagued exchanges since bitcoin's rise to prominence, but customers have no choice other than continuing to trust and transact with such entities or face the higher fees and rigid policies of exchanges like Coinbase and Gemini.
However, with 0x's advances and vision, the dependence on centralized bodies for a decentralized protocol may fade away soon.