0x (ZRX) Protocol Launches New API to Facilitate Cost-Efficient Token Swaps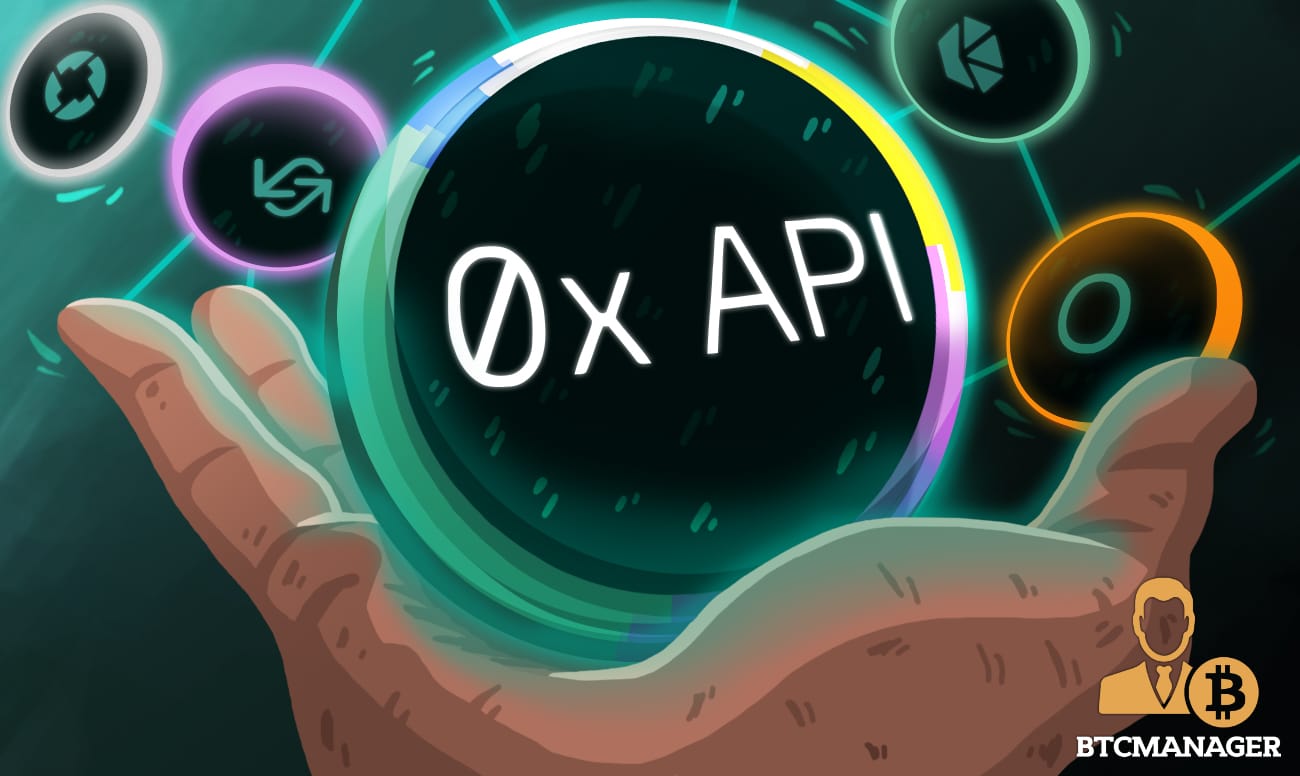 0x (ZRX), an Ethereum-powered open-source protocol that enables peer-to-peer (P2P) exchange of cryptoassets via smart contracts, has announced the launch of its new 0x application programming interface (API). the 0x API makes it possible for DeFi developers to swap tokens at the best price on decentralized exchanges (DEXs), easily execute swaps in smart contracts and more, according to a blog post on January 28, 2020.
0x Transforming DeFi 
While decentralized exchanges (DEXs) are far more secure than centralized exchanges, as hey give token holders total control over their private keys, liquidity remains a pain in the neck for DEXs and their users.
In a bid to significantly reduce the problem of liquidity, and make it possible for DeFi developers to take advantage of both off-chain and on-chain liquidity on DEXs, in a fast, reliable and easy way, 0x has rolled out the 0x API.
As stated in its blog post, the new 0x API enables users to easily carry out token swaps with the price available in the DEX ecosystem, using a simple "GET call."
The team says the 0x API has the ability to aggregate liquidity from 0x Mesh, a P2P network for sharing 0x orders and a vast array of DEXs, including Kyber, Uniswap and Oasis, and use the smart order routing functionality to fish out the best prices for users.
The 0x API Advantage, Roadmap
In addition to providing DeFi developers with the best prices for their token swap endeavors, the team has made it clear that the new 0x API also allows for frictionless execution of a swap in smart contracts, with a transaction constructed on behalf of the user.
What's more, the new 0x API also enables users to contribute to the 0x Mesh network and access liquidity on the platform through a "REST API endpoint."
That's not all, the team also claims that the 0x API eliminates protocol fees, executes certain transactions on behalf of users and helps developers to drastically reduce their overall product development and launch time.
Importantly, the 0x team has hinted that they've already started developing upgrades to the 0x API and in the near future, the solution will enable users to stream price information, monetize their products by charging fees, create sophisticated crypto trading interfaces and more.
Reportedly, the 0x API has already started gaining traction, as a good number of DeFi projects, including DeFi Saver, Zerion, Topo Finance and others, have integrated the 0x API into their processes, 
At press time, 0x (ZRX) is the 41st largest cryptocurrency in the world. The price of ZRX is down by 1.25 percent on the 24hour timeframe at $0.228828, with a market capitalization of $143.24 million, as seen on CoinMarketCap.