Half of the 1.5 Million Ethereum Mined in 2020 Bought by Grayscale Investors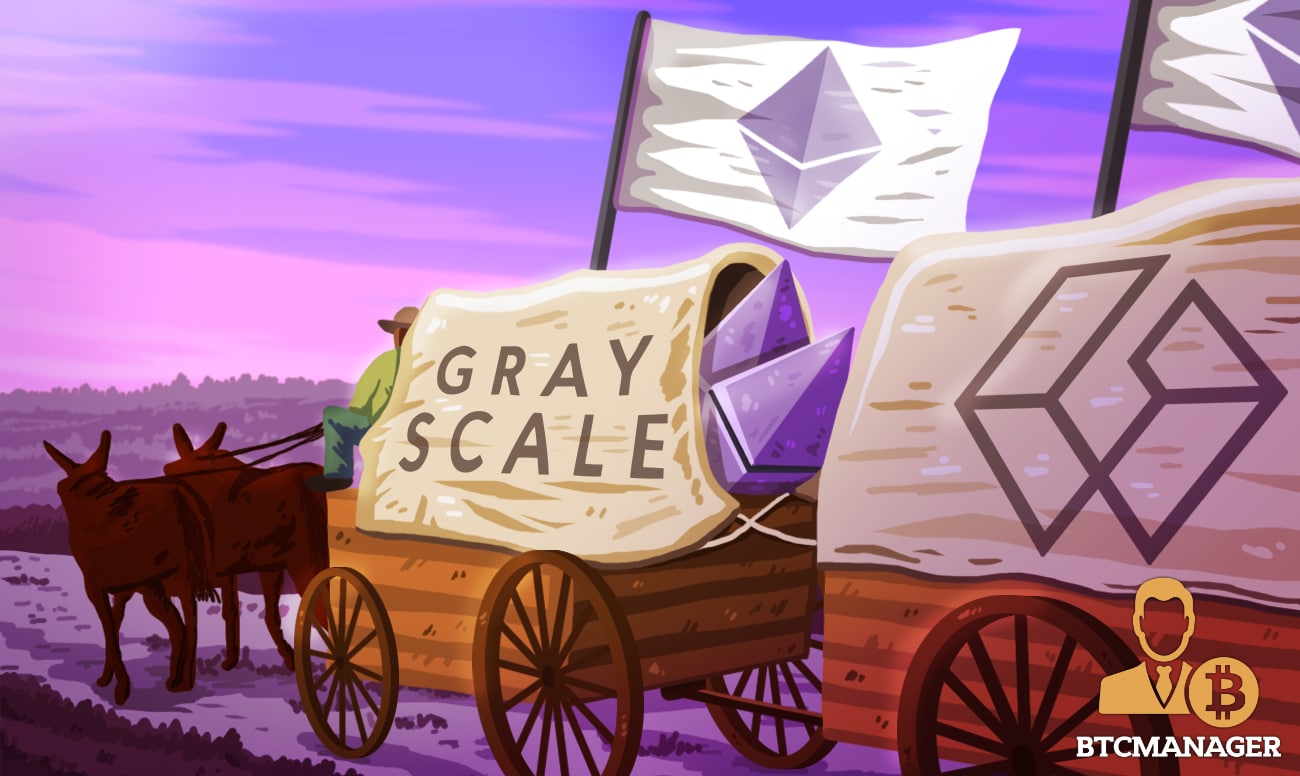 Institutional investors on digital asset management firm, Grayscale Investments, have bought almost half of all Ethereum (ETH) mined so far in 2020. Grayscale continues to be the leading vehicle for big-money players gaining exposure to the nascent cryptocurrency market.
Grayscale Institutional Investors Loading up on Ethereum
According to figures shared by Redditor "nootropicat," Grayscale institutional buyers have purchased close to half of the ETH added to the cryptocurrency's total supply since the start of 2020.
The actual calculation provided by the Redditor shows that about 1.56 million ETH has been mined between December 31, 2019, and April 24, 2020. Meanwhile, during the same period, Grayscale issued 8,025,200 shares which correspond to about 756,000 ETH at 0.094 ETH per share.
Thus, Grayscale investors have bought about 48.5 percent of the ETH mined so far in 2020. This massive ETH appetite among the firm's clients is despite the massive 420 percent premium on Grayscale's Ethereum fund.
Grayscale buyers purchasing nearly half of all mined ETH is part of a continuing trend of the crypto asset fund manager seeing increasing interest from institutional investors. As previously reported by BTCManager, Grayscale saw $607 million worth on investment in 2019, more than figures earned between 2013 and 2018.
Already in 2020, with only one quarter of the year completed, the world's largest crypto asset fund manager appears set to smash 2019's record. According to the firm's recently released Q1 2020 report, Grayscale has seen about $503.7 million in investments between January and March.
The Q1 performance is the largest in the firm's history — an excerpt from Grayscale's report reads:
"Grayscale raised $503.7 million in 1Q20, nearly double the previous quarterly high of $254.8 in 3Q19. New investors accounted for $160.1 million in inflows. Grayscale Bitcoin Trust and Grayscale Ethereum Trust both experienced record quarterly inflows of $388.9 million and $110.0 million, respectively."
ETH up More than 50 Percent in 2020
As part of the report, Grayscale revealed an average weekly investment of $8.5 million in its Ethereum Trust. For the firm's Bitcoin Trust, the average weekly investment figure stands at close to $30 million. Earlier in the year, the Grayscale Bitcoin Trust (GBTC) obtained approval from the U.S. Securities and Exchange Commission (SEC) to function as a reporting company.
In the spot market, ETH — the second-ranked crypto by market capitalization — is up by more than 50 percent since the start of the year. The Ether price-performance takes on even greater significance given that Bitcoin's (BTC) 2020 growth only stands at 8 percent.
Most of Bitcoin's low 2020 performance comes from struggling to recover from the "Black Thursday" crash of March 12, 2020, when BTC fell to $3,800. The top-ranked cryptocurrency has so far recovered from the decline, even managing to overcome the $7,500 resistance level after more than half a dozen attempts.