Close to $10 Billion Worth of Crypto Longs Wiped off the Market Amid Sudden Crash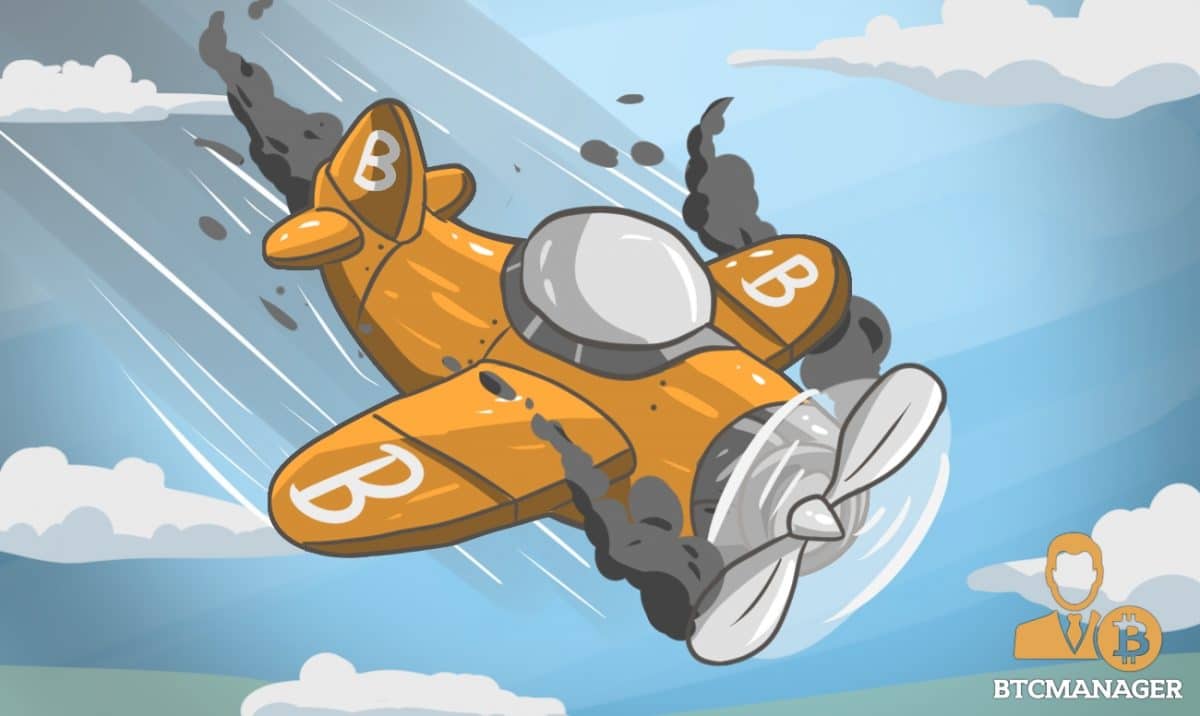 It's been a rough Sunday for the cryptocurrency market.
$7.8 Billion Liquidated in an Hour
The "up only" sentiment in the digital asset market took a major hit today as more than $7 billion in crypto long positions were liquidated within an hour in a sudden market wide crash.
According to data from bybt, more than $9 billion worth of crypto long positions were liquidated in the past 12 hours while more than $8 billion were wiped off the market in the last 4 hours.
Specifically, bitcoin's price started trending downwards early Saturday but the sharp free fall commenced around 3:00 UTC on Sunday.
After recording new ATH day after day, bitcoin and other cryptocurrencies' price witnessed a steep downfall today almost touching the $50,000 mark. At the time of writing, bitcoin has regained some support and trades at $55,300.
According to crypto analyst Lark Davis, bitcoin breached the 50-day moving average during the unanticipated crash which is a rare event during a bull run. For context, BTC breached the 50 day MA only a few times during the 2017 bull market. In retrospect, all such dips proved to be immensely profitable buy opportunities.
#bitcoin has breached the 50 day moving average! This is a rare event. In 2017 it only happened a few times. And every time was a legend making dip buying opportuntiy. pic.twitter.com/LXtETN81AR

— Lark Davis (@TheCryptoLark) April 18, 2021
Overleveraged Longs get REKT
While it typically pays to long in a bull market, investors must be cautious of too much optimism and avoid being long in an already overbought market to not get rekt in sudden market crashes like that of today.
Being long in a market with less liquidity is particularly dangerous as the order books are thin and a sudden dump can cause the price of the underlying asset to go down much more than in other liquid markets.
The Block's Larry Cermak noticed this on Perp Protocol where the price of ether (ETH) reached as low as $900 due to low liquidity.
A lot of crazy shit happened overnight but did anyone see the clusterfuck of what happened on Perp Protocol? Ethereum hit sub $900 there for a while pic.twitter.com/AeSqDgHm1t

— Larry Cermak (@lawmaster) April 18, 2021
Crypto derivatives exchange FTX's CEO Sam Bankman-Fried share some interesting facts about the exchange during today's crash.
According to SBF, the exchange witnessed trading volume close to $26 billion which was another all-time record volume day for FTX. At the same time, FTX had close to $250 million of liquidations today.
1) Some FTX facts today:

a) I don't think we had any downtime, which was great! And markets were decently liquid all things considered.

b) Withdrawals are ~1 hour backlogged, sorry — we have ratelimts on #/sec to process, we'll take those up. (also, you know, gas.)

— SBF (@SBF_FTX) April 18, 2021