20% of Currency.com Users Confident of Above $100,000 Bitcoin (BTC)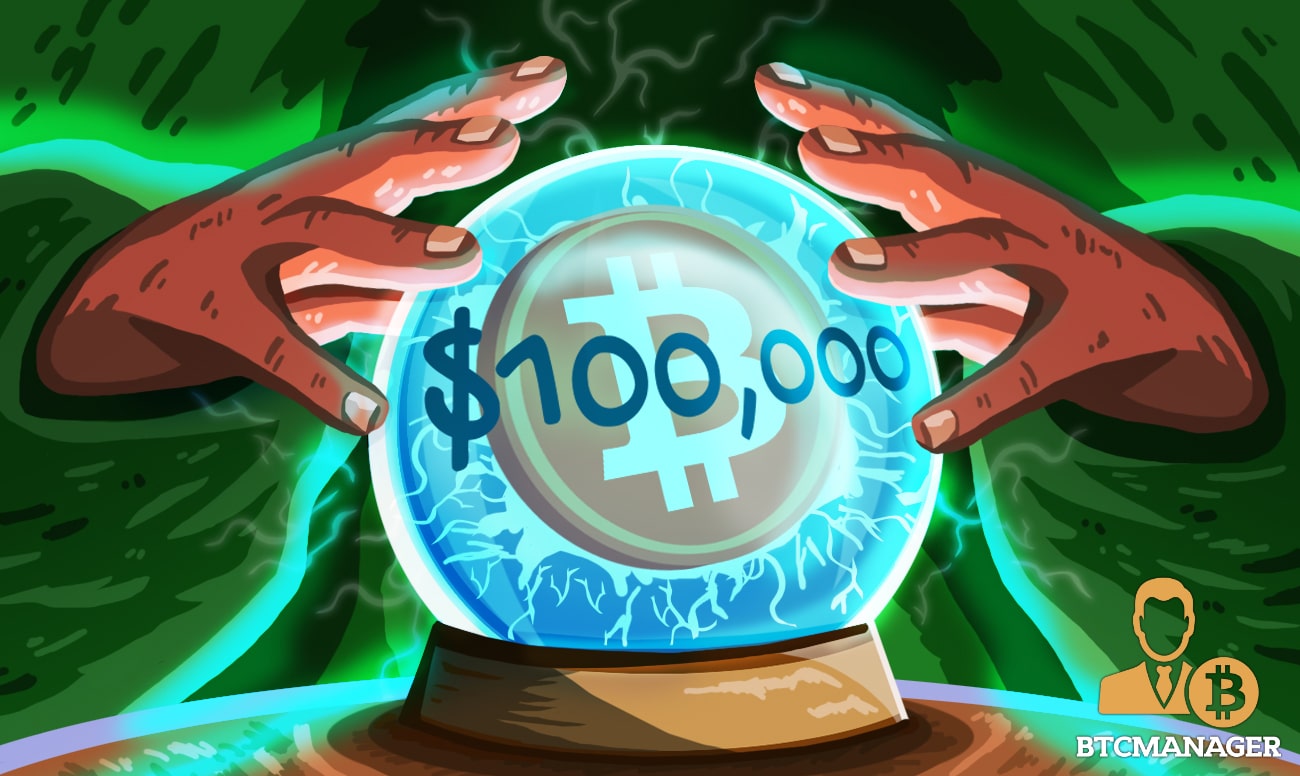 71 percent of Currency.com users are confident of becoming cryptocurrency millionaires in the future.
Currency.com Survey shows Crypto Sentiment at ATH
Recently, Currency.com shared the results of a survey they conducted to gauge the sentiment of their users toward cryptocurrencies. Notably, about 20 percent of Currency.com users are of the belief that bitcoin (BTC) will be worth more than $100,000 in a year.
Similarly, the majority of Currency.com users – about 53.8 percent – believe that in a year's time bitcoin's price will range between $50,000 and $100,000 while 17.3 percent of the respondents believe that the value of the premier cryptocurrency will tumble down to the $25,000 to $50,000 range by 2022. Even further, 8.6 percent of those surveyed believe that an extreme fall in price (zero to $25,000) could be on cards for bitcoin.
Further, there was also an observable difference in opinion on whether bitcoin's valuation is congruent with its real value. Close to half (44.8 percent) of Currency.com users the current price of BTC matches its real value. Conversely, 35.6 percent of the users find bitcoin overvalued while 19.5 percent consider it undervalued.
690 out of 1572 respondents believe that the cryptocurrency market will continue to be bullish for the rest of 2021. Close to 1/3rd (33.7 percent) of respondents stated they have a neutral outlook toward the market while 22.1 percent of the respondents opined they are expecting a bear market in 2021.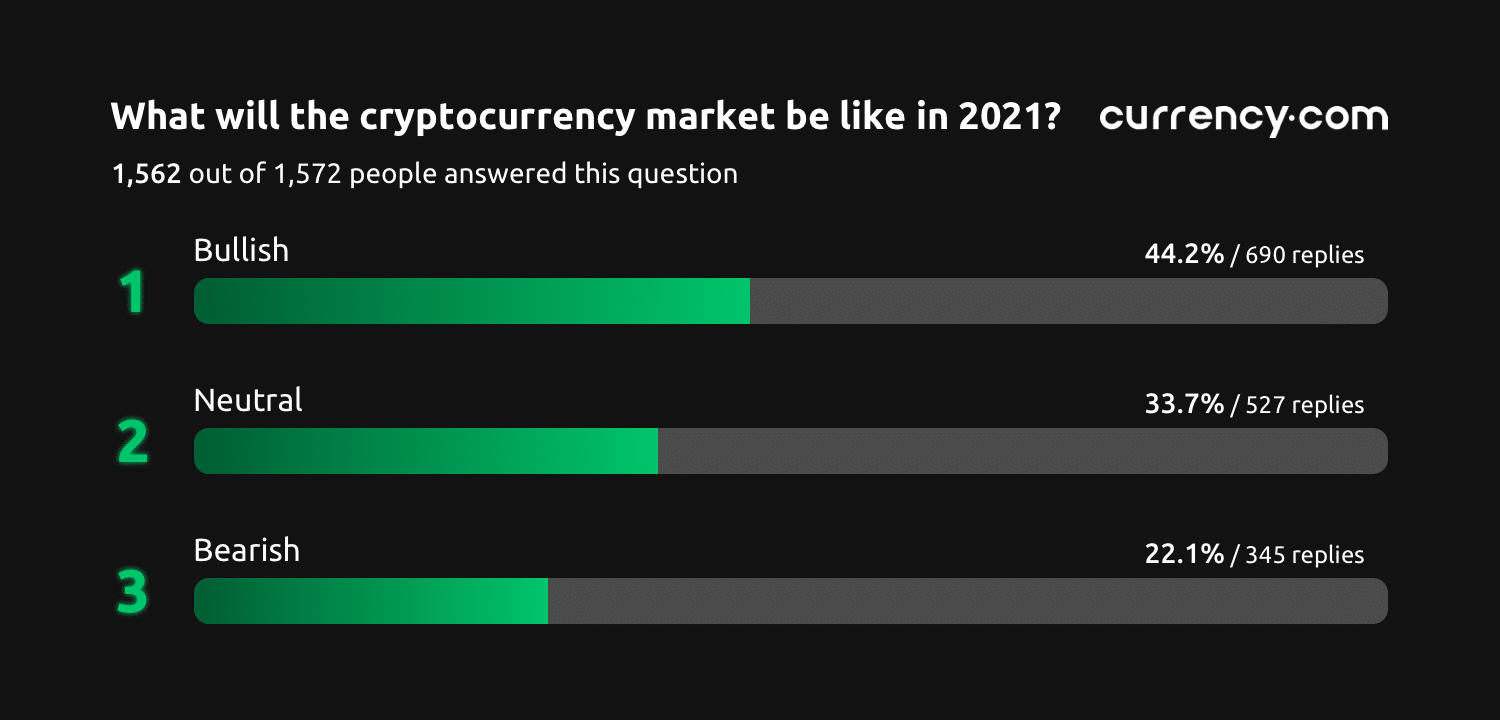 (Source: Currency.com)
Users like to Diversify their Portfolio
The majority of Currency.com users prefer to diversify digital assets, i.e., in addition to BTC they also like to keep several other altcoins in their portfolio. Exactly 1/3rd of the respondents like to invest only in BTC while 13.5 invest exclusively in ETH. Another 10.3 percent choose to hold only altcoins while 2.2 percent prefer DeFi tokens.
It is also worthy of note that over 68.4 percent of the users allocate up to 33 percent of their portfolio to digital assets while 11.1 percent of Currency.com clients hold up to half in cryptocurrencies and 20.6 percent more than half.
Finally, the survey also discovered that more than 2/3rd of Currency.com users have big ambitions, expecting themselves to be crypto millionaires in the future. On the flip side, 27.2 percent of the users consider themselves unable to achieve this goal while 1.9 percent of users noted they had already become millionaires.
For clarity purposes, the survey was conducted among 1572 Currency.com users from the end of February to the end of March 2021.