2023 is the best time to accumulate bitcoin, analysis shows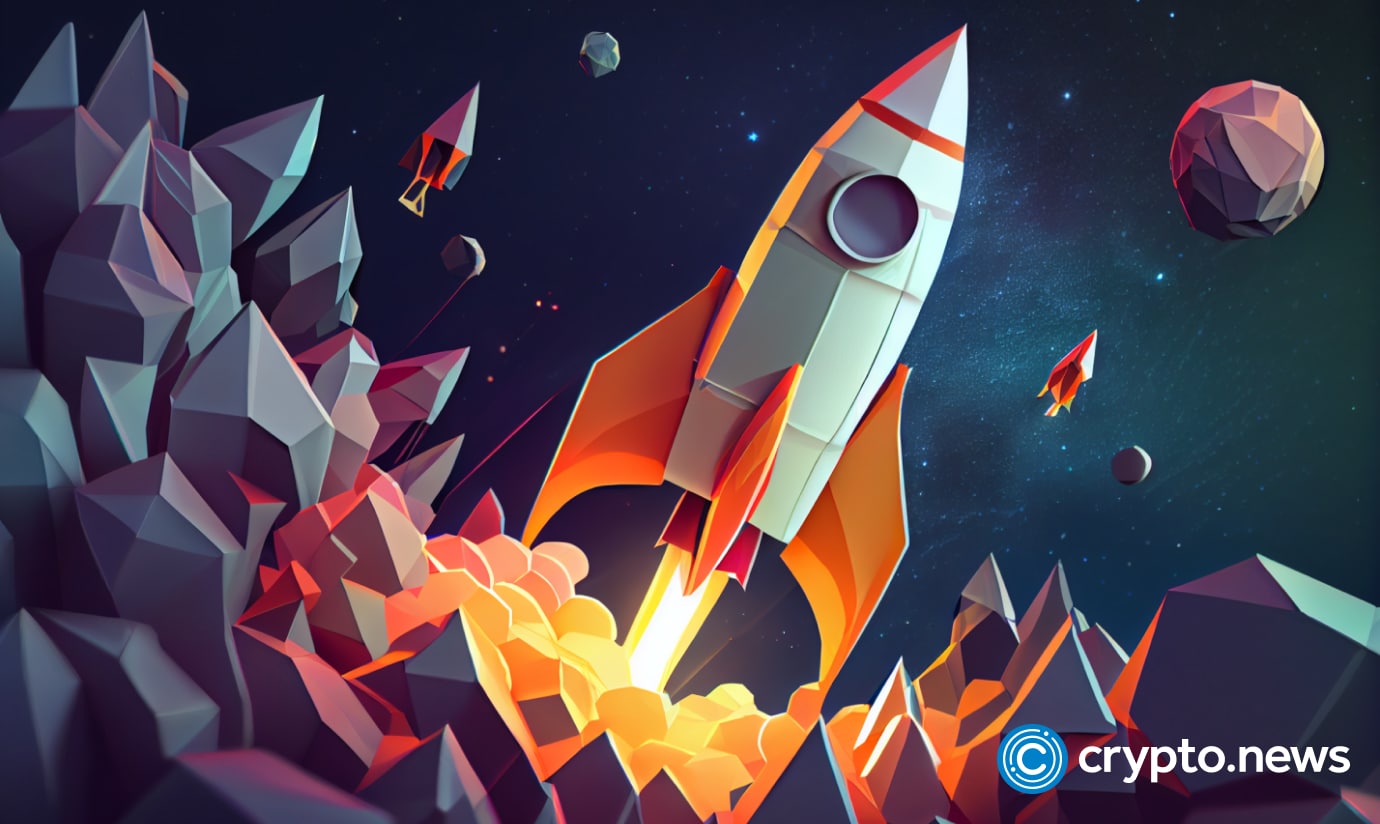 A recent CryptoQuant analysis suggests that this year is the best time to accumulate bitcoin (BTC), as the asset's current position, determined by its MVRV ratio, indicates that further drastic price drops are improbable.
Verified CryptoQuant author Dan Lim made these assertions in his latest bitcoin analysis, citing the BTC market value to realized value (MVRV) ratio. The MVRV ratio is a prominent indicator that assists traders in determining whether an asset is overvalued or undervalued at its current position. The indicator also helps to identify the dominant trend in selling pressure on investors.
Lim pointed out that the MVRV ratio surged above the decisive 1.0 mark on Jan. 19. The indicator currently has a value of 1.12 which is still above the undervalued territory, per historical trends. Values above 3.7 usually signal a market top, while values below 1 indicate a possible market bottom.
The CryptoQuant MVRV chart reveals that the indicator has been gradually moving to the upside since Jan. 3. This persistent surge historically signals an increase in selling pressure, as more investors look to sell their holdings. However, after reaching a peak of 1.2, the indicator's upward motion came to a halt, but it appears to have picked up again as of press time.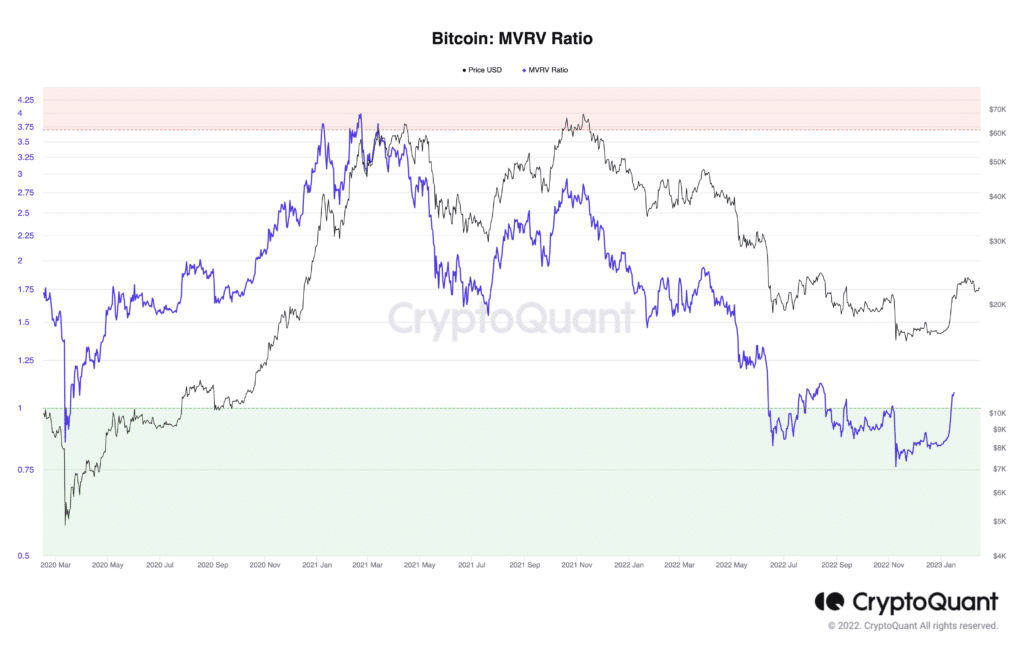 Noting further, Lim revealed that the BTC market has never witnessed a subsequent fall below the 1.0 mark immediately after breaking above it. Nonetheless, he acknowledged bitcoin's recent correlation with traditional finance, and the potential impact of the macro headwinds, encouraging investors to employ a long-term split-buy technique to hedge against any unforeseen event.
Analysts maintain confidence despite the recent hurdle
Conclusively, the accomplished trader noted that when the bull market eventually kicks in, the crypto community will retrospectively look back at 2022 and 2023 as the period that presented the most attractive BTC buy zones. Nevertheless, most proponents are fond of buying the top when the FOMO from a bull run kicks in. This comes shortly after Pantera Capital claimed that we had entered the bull market.
Yesterday, Santiment highlighted a massive surge of whale transactions as BTC dipped below $21,600 on Sunday, with deep-pocketed addresses engaging in their highest transactions since last November. According to Santiment, the recent hurdle could be a possible BTC buying opportunity. The asset has so far reclaimed the $22,000 zone, currently trading for $22,126, up 1.9% in the past 24 hours.
Notably, a recent tweet from analyst Michaël van de Poppe implied that the market is already past the worst phase, as asserted by several analysts of late. He noted that, while BTC could make new lows, it likely bottomed at the $15,500 level last year following the blowouts that rocked the space, stating that there is more room for an upward move than a downward one.