2Crazy Partners with Poker Superstar Jeff Gross, to Be the Platform's Brand Ambassador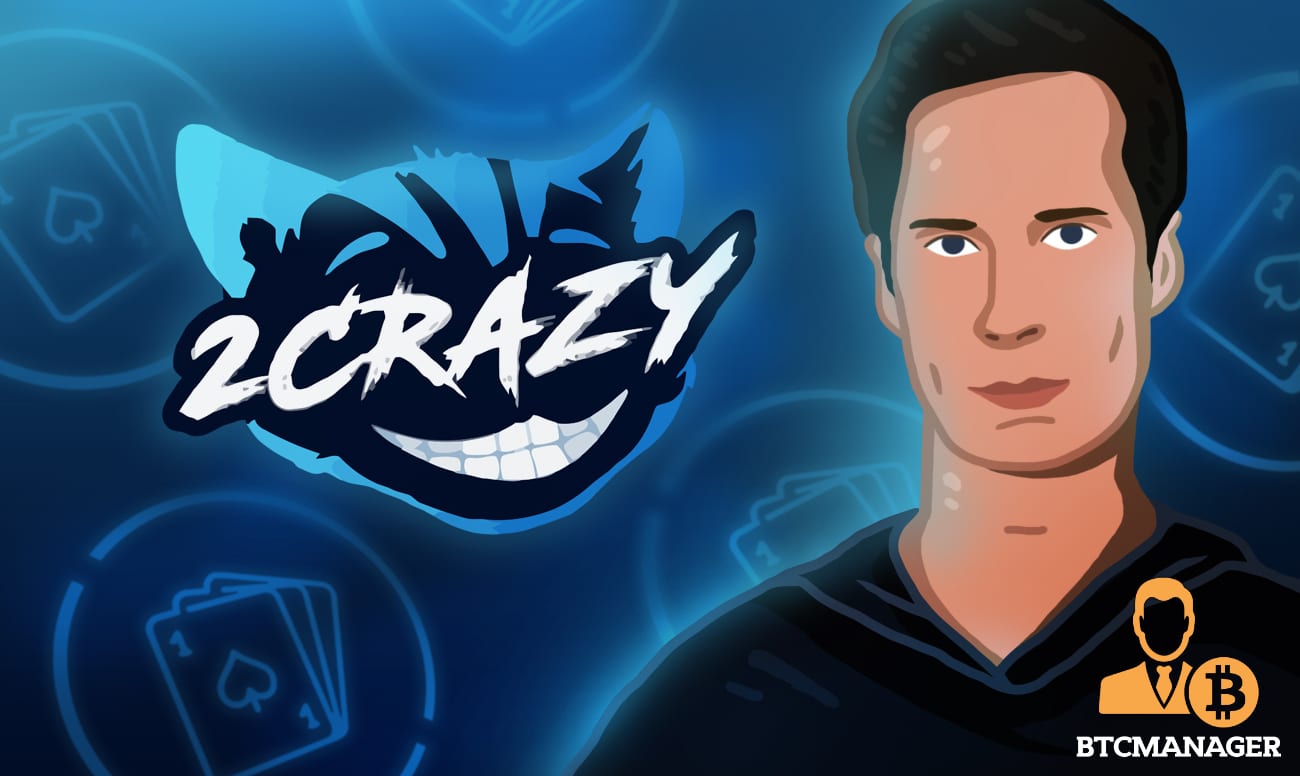 Jeff Gross, a poker superstar, is now 2Crazy brand ambassador, an exclusive news on August 22 reveals.
2Crazy Partners with Jeff Gross, to be the Global Brand Ambassador
The deal is an important step for the eSports site, which acts as a poker and NFTs platform. Using the portal, users stand a chance to play with or against their favorite gamers. Jeff, who has earned over $3.3 million in lifetime earnings, $2 million of which are from live tournaments, 2Crazy says, will be the perfect link, aligning "stars."
Jeff Gross is a global figure whose skill in poker is well-tabulated. Outside his multi-million earnings, Jeff is also a brand ambassador for other poker brands like partypoker. Besides, he has recorded over 140 episodes on his poker-centric podcast. 
Furthermore, JeffGrosstv on Twitch has over 870k followers. For his success and experience, his other social media channels like Twitter and Instagram are followed by hundreds of thousands of users across the globe. 
Considering his deep experience in poker, bringing him on board and making the superstar the platform's ambassador, the team says, will help promote the portal, drive awareness, and get more stars to the platform through his global connections. Jeff has already established solid and loyal relationships with his fans. 
Moreover, his years of experience as a player and brand ambassadorial roles could, over time, help 2Crazy attract even more superstars to the platform.
2Crazy aims to bring a new way of player-superstars interaction in online gaming. In their view, by easily linking ordinary, ambitious players with revered superstars in gaming, the revolutionary platform would bring closeness like never before. One way of doing that is by partnering with the best–Jeff stands out as an expert in the poker and gaming sphere.
2Crazy to Revolutionize Gaming, To Reward 2CRZ tokens with NFTs
Online gaming is no longer a casual event done on lazy afternoons. Instead, eSports have evolved into a multi-billion industry, drawing fans globally and providing lucrative avenues for players who have taken their time to refine gaming skills. It is therefore not surprising that online worldwide eSports tournaments streamed on Twitch and other platforms on average draw thousands if not millions of live views. 
2Crazy sees a future in eSports. They are on the right path planning to reduce barriers and bring closeness. Ingeniously, they are also a NFTs platform—an industry expected to underpin online gaming to command billions of dollars every year. 
By leveraging NFTs, users who stake 2Crazy's token, 2CRZ, enjoy other perks like participating in lotteries, giveaways, and more. There is flexibility for users who want to acquire 2CRZ tokens since they are available in Ethereum and the Binance Smart Chain (BSC)—two of the world's most active smart contracting platforms. In all, there will be 500 million 2CRZ tokens as total supply.
Holders of 2Crazy NFTs have access to unique packages. Every NFT, the team says, comes with its "Package Deal." Content of each package could vary from tickets to attend highly anticipated eSports events that may include backstage access to winning personal merchandise. In addition, 2Crazy has a unique rewards program, transparency, and a fiat payment gateway allowing for crypto and fiat deposits/withdrawals.