3 Crypto Exchanges That Shined Bright Like Diamonds in 2021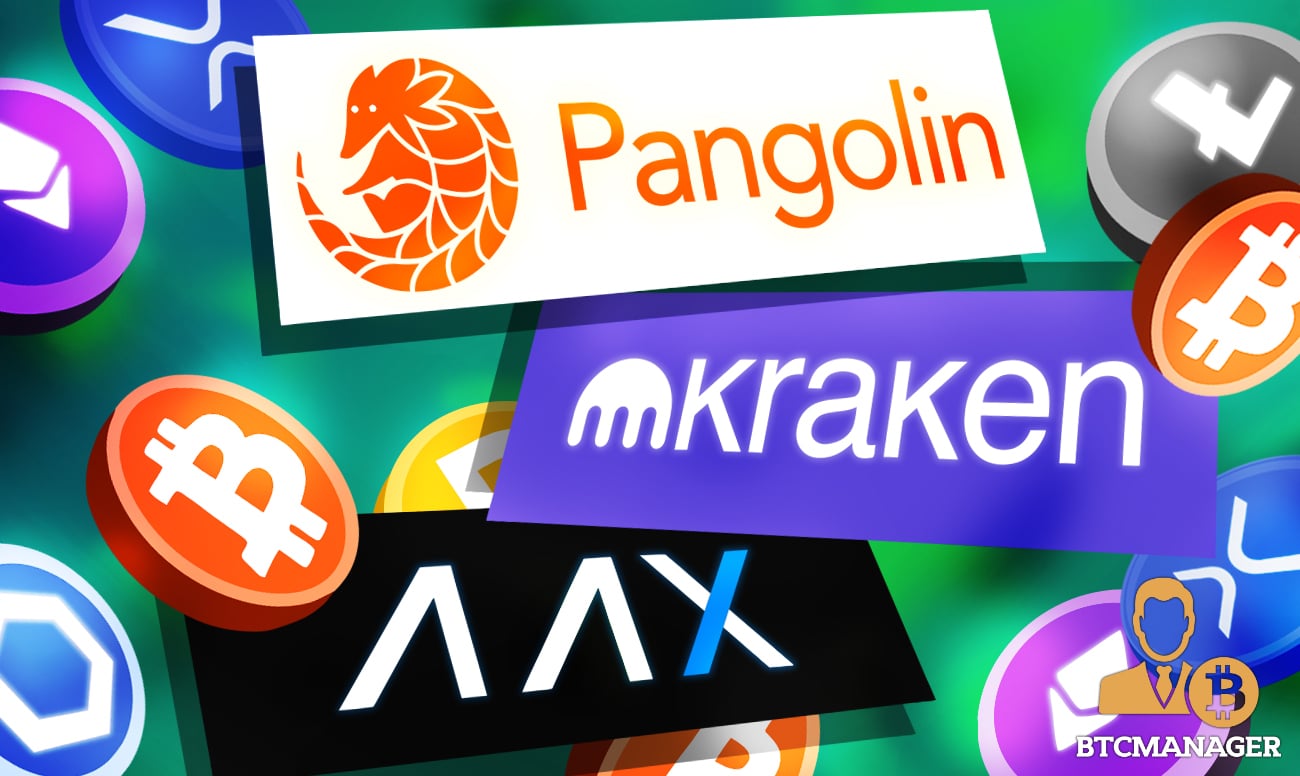 Gone are the days when cryptocurrency trading used to be limited to a handful of early adopters. The crypto market has again enlarged its footprint in 2021, growing the aggregate market capitalization from around $751 billion in December 2020 to more than $3 trillion as of November 2021.
The rising number of exchanges, both centralized (CEX) and decentralized (DEX), played a crucial role in helping bring crypto to the masses. Not only did they lower crypto's entry barriers, but these platforms spearheaded the efforts to raise awareness and educate the global population about the core vision, benefits, and use of cryptocurrencies (and, by extension, blockchain technology).
While there are hundreds of exchanges, each supporting the mass adoption of crypto in their own ways, let's take a closer look at three exchanges that outshined the competition in 2021.
Kraken
Launched just a couple of years after bitcoin (BTC) itself, Kraken is one of the oldest centralized exchanges (CEXs) in existence. Founded in 2011 and featuring offices across the globe, the platform offers military-grade security, a wide range of cryptocurrencies to choose from, margin trading, futures trading, indices, OTC trading, and staking.
Due to its range of features and straightforward fee structure, Kraken has established itself as the go-to platform for retail and institutional investors alike. It offers a plethora of features for advanced traders while maintaining a competitive maker-taker fee that decreases as customers' 30-day trading volume increases.
The platform empowers users to exchange fiat currencies such as US dollars (USD), Canadian Dollars (CAD), Euros (EUR), and Pounds (GBP) for cryptocurrencies, as well as convert between cryptocurrencies without fiat. Furthermore, Kraken is one of those few CEXs that offer high liquidity, enabling users to buy and sell cryptocurrencies at market rates. 
AAX
AAX, the leading exchange in the Asia-Pacific, is a privately-held digital asset exchange. It is the world's first cryptocurrency exchange to use LSEG Technology's Millennium Exchange – the same matching engine that powers London Stock Exchange and the first CEX to have joined the London Stock Exchange Group's (LSEG) Partner Platform.
Supporting over two million active users, AAX delivers a delicate balance of security, performance, and integrity. The platform has an intuitive user interface and offers a wide range of crypto-centric products, including P2P buy/sell, OTC trading, Spot Trading, and the option to convert more than 20 fiat currencies into crypto. It also offers advanced trading features like futures trading, Inverse BTC-Settled Contracts, USDT-Settled Vanilla Contract, crypto savings accounts with up to 20% APY, and DeFi Mining.
AAX is experiencing rapid growth, expanding from previously recorded volumes of under $10 million per day on its futures market to more than half a billion in a single day in August 2020. The platform is currently running promotions and giveaways to mark its second birthday. 
Pangolin
Launched in 2021, decentralized exchange (DEX) Pangolin is a community-driven platform built on Avalanche. It employs Uniswap's automated market-making (AMM) model, includes a native token, PNG, and can facilitate trading in all tokens issued on Ethereum and Avalanche chains.
In a world full of CEXs and DEXs, Pangolin stands out for its fast trade settlement, low transaction fees, and a fully transparent and fair token distribution mechanism. Additionally, Pangolin offers end-to-end compatibility with the Metamask wallet. The liquidity on Pangolin DEX is owned, managed, and driven by its community members, who, in turn, are awarded PNG tokens (Pangolin's governance token).
Unlike most DEXs with complicated interfaces, Pangolin keeps it simple. You can view everything from a single window, which supports easy navigation, even for users unaccustomed to the functionality of DEXs. Finally, the platform charges a bare minimum fee that is much lower than what competing CEXs charge.