3 reasons DigiToads stands out as a green meme coin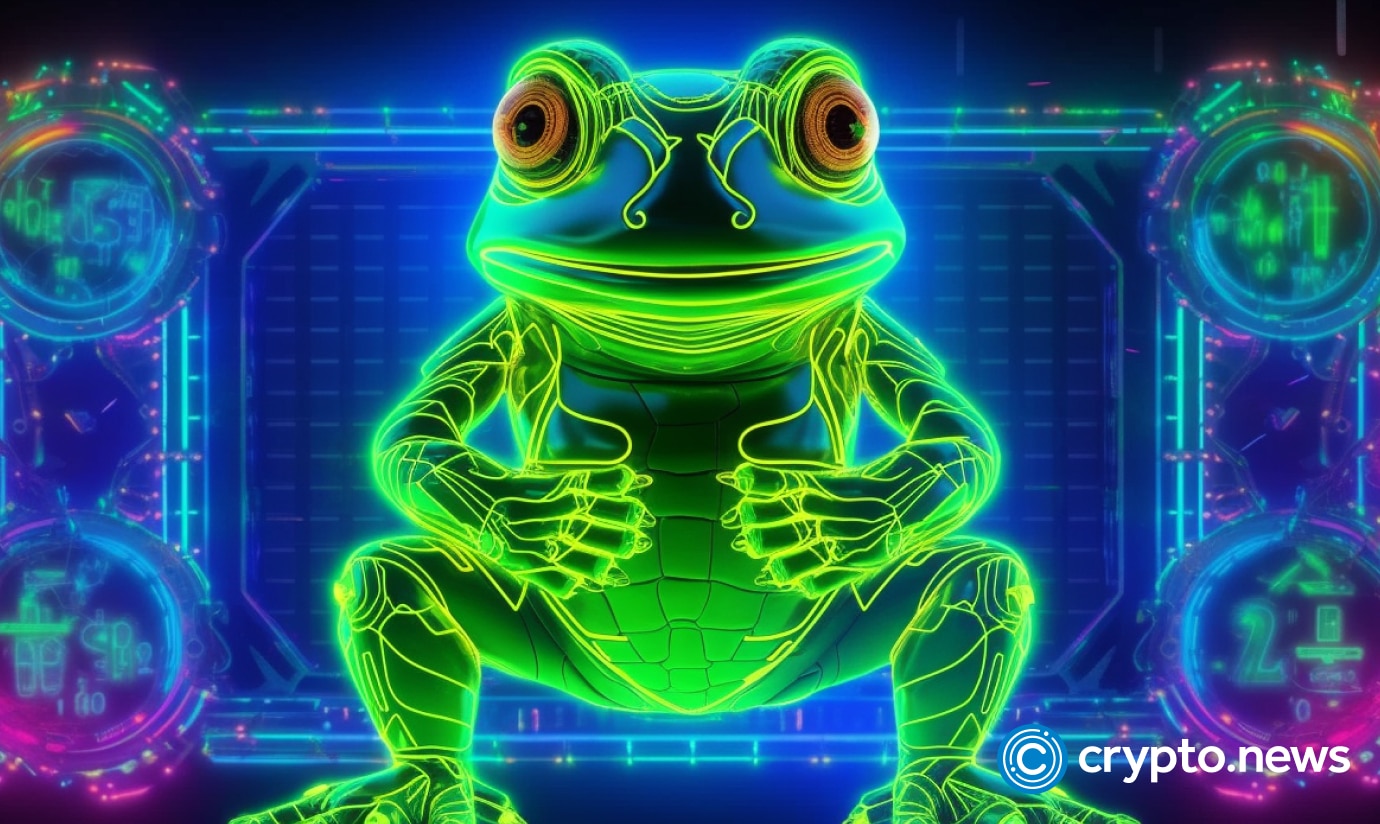 A green cryptocurrency is a crypto asset that aims to achieve carbon neutrality and promote environmental conservation in various ways. These cryptocurrencies are designed to consume less energy and contribute to initiatives such as afforestation and reducing global CO2 emissions. DigiToads (TOADS) is recognized as one of the leading cryptocurrencies in this category, and it has received recognition from environmentalists for its efforts in conservation.
DigiToads combines the characteristics of meme coins with a dedication to fostering a healthier planet. Whether you are an investor in the cryptocurrency space, an advocate for environmental causes, or simply interested in current trends, DigiToads can be an option. It offers investors an opportunity to profit while also making a positive impact.
In this discussion, we will explore the factors contributing to the success of DigiToads and examine three reasons behind its reputation as a cryptocurrency that prioritizes environmental sustainability.
DigiToads efforts to fight climate change
There have been quite a few green cryptocurrency projects this year, but only a few have taken such a diverse route as DigiToads. The Amazon Rainforest, often called the "lungs of the earth," is crucial in regulating global climate patterns and supporting countless species. Unfortunately, it faces constant threats from deforestation and human activities.
By directing 2.5% of its profits towards reforestation efforts in the Amazon, DigiToads aims to combat climate change and preserve this vital ecosystem. By supporting DigiToads, investors can gain massive profits from the meme coin and become part of a movement that aims to impact the environment positively.
The green consciousness behind DigiToads sets it apart from other meme coins, aligning it with the values of sustaining life and social responsibility.
Commitment to protect endangered species
DigiToads has actively engaged in initiatives to safeguard the amphibians inhabiting the Amazon jungle, which rely heavily on trees and forests for their essential resources and survival.
Regrettably, these delicate creatures face the threat of habitat destruction. DigiToads has taken steps to address this issue by utilizing its platform to raise awareness about the pressing need to protect and preserve the natural habitats crucial for these species.
The company plans to introduce a merchandise line focused on conserving endangered toads to spread this message to a broader audience. Rather than making empty commitments, the company has committed to donating the entire proceeds from selling its merchandise to select charities dedicated to reforestation efforts.
Therefore, each purchase made by supporters of DigiToads directly contributes to protecting endangered species and their habitats.
DigiToads green consciousness also provides passive income
DigiToads is not just a green cryptocurrency but can also benefit investors. The ongoing presale allows users to purchase TOADS tokens before listing on popular crypto exchanges. Investing in DigiToads at this early stage can be timely. The DigiToads presale has sold over 303 million DeFi tokens and raised more than $4.7 million.
The platform aims to provide a passive income stream for all DigiToads users. Moreover, the presale has already yielded a significant return on investment of 260% for early investors. As the presale progresses, the token's price will increase, benefiting early supporters.
At the seventh stage of the presale, TOADS decentralized finance (DeFi) tokens are available for $0.036 each. However, the price is set to rise to $0.042, a 16% increase in less than two weeks. By the end of the presale, the TOADS price will reach $0.055. This means that those who decide to purchase TOADS will have a 50% gain before launch.
Conclusion
As discussed previously, DigiToads goes beyond being solely a green cryptocurrency. It is a project that demonstrates a sincere dedication to environmental conservation.
Through its emphasis on reforestation initiatives in the Amazon Rainforest and its support for wildlife preservation, DigiToads sets itself apart from other meme coins.
Participants in the presale phase may have the opportunity to experience capital gains with TOADS.
DigiToads showcases the compatibility of profitability and sustainability, providing a reason for environmentally conscious investors to consider engaging with the project.
For more information on DigiToads, visit the website, join the presale, or join the community for regular updates.
Disclosure: This content is provided by a third party. crypto.news does not endorse any product mentioned on this page. Users must do their own research before taking any actions related to the company.