$400 Million Yam Project Implodes after Smart Contract Vulnerability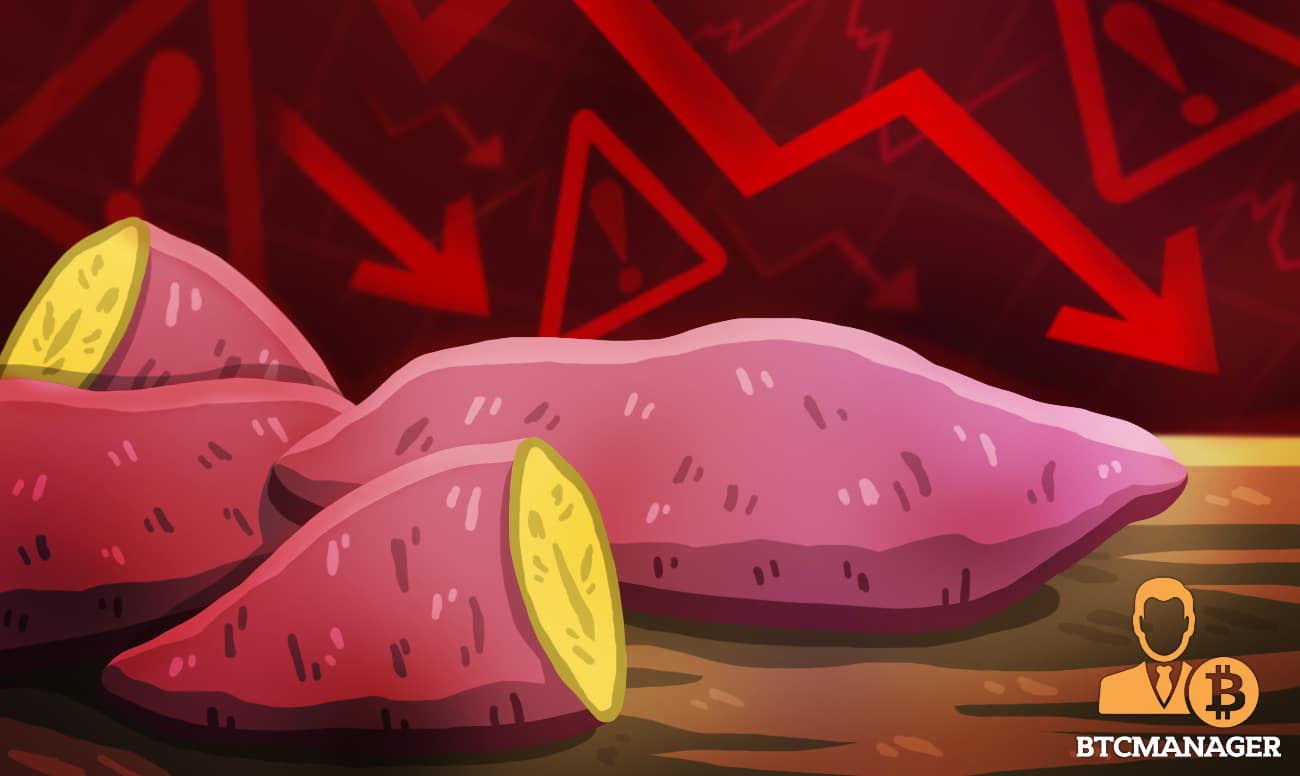 A high-flying crypto project denoted by a sweet potato emoji was stopped "dead" in its tracks Thursday after a smart contract vulnerability was discovered hours before a "rebasing."
Yam Falls Prey to Poor Smart Contracts
Crypto is the roller-coaster that never fails to give. This morning, governance and money experiment project Yam Finance gave the community a taste of adrenaline after its developers found out a bug, issued a proposal, completed the proposal, but finally found out the smart contracts had an inherent bug.
The two-day-old project, created just last week, was an experience in bringing Yearn Finance and Ampleforth together. Yam allowed users to lock up their funds, take out collateral, take out further collateral, and finally see a "rebasing" of their holding.
The idea was an experiment in monetary design and protocol governance, one that went wrong after a smart contract bug on Thursday morning.
Yam developers alerted users to an error leading to unintended token supply growth that would benefit the governance-controlled reserve. The extra tokens accumulated would capture an increasing amount of the overall Yam market cap, reducing the value of all other user's tokens over time, the outfit noted on a tweet.
We have found a bug in the rebasing contract, please read below.

All funds in staking contract are safe, as this is an unrelated part of the protocol.

User YAM balances are also unaffected.

— Yam DAO (@YamFinance) August 12, 2020
However, after the proposal was passed, the developer noted the smart contract vulnerability could not be overridden.
Governance proposal submitted (0x1d64875b24732bc2e8880cd0870ea8e301ddde683ce81fea418e9ab4feea90bb)

🚨 we are urgently investigating a potential flaw that would prevent proposal execution.

We strongly advise exiting the Uniswap YAM/yCRV pool prior to rebase at 8am UTC (35 mins)

— Yam DAO (@YamFinance) August 13, 2020
This crashed token prices by 98% and also led to the demise of Yam Finance as we knew it.
You already made it to the top spot on @coingecko. Congrats! pic.twitter.com/6OmjD3oA7F

— Nadim Baker (@NadimBaker) August 13, 2020
Yam 2.0 Already?
After the project was effectively ended in its current form, its developers already touted a new, improved, audited 2.0 version of the project. They lauded the strong community and the appreciation of Yam – despite the debacle – as two major reasons behind the revival.
Yam will live on as long as Ethereum continues to operate with support for the contract as written. It can no longer be modified by governance, so on a technical level, it will behave in a similar fashion to other rebasing assets such as AMPL, the project said in a post.
It added:
"We will be setting up a Gitcoin grant to coordinate a community-funded audit of the YAM contracts. If the funding goal is reached, upon the completion of the audit, we plan to support the launch of YAM 2.0 via migration contract from YAM."
For now, it goes to show that $400 million plonked on a platform coming from nowhere might not be the best of choices.