$450M Series D Funding Pushes ConsenSys to $7B Valuation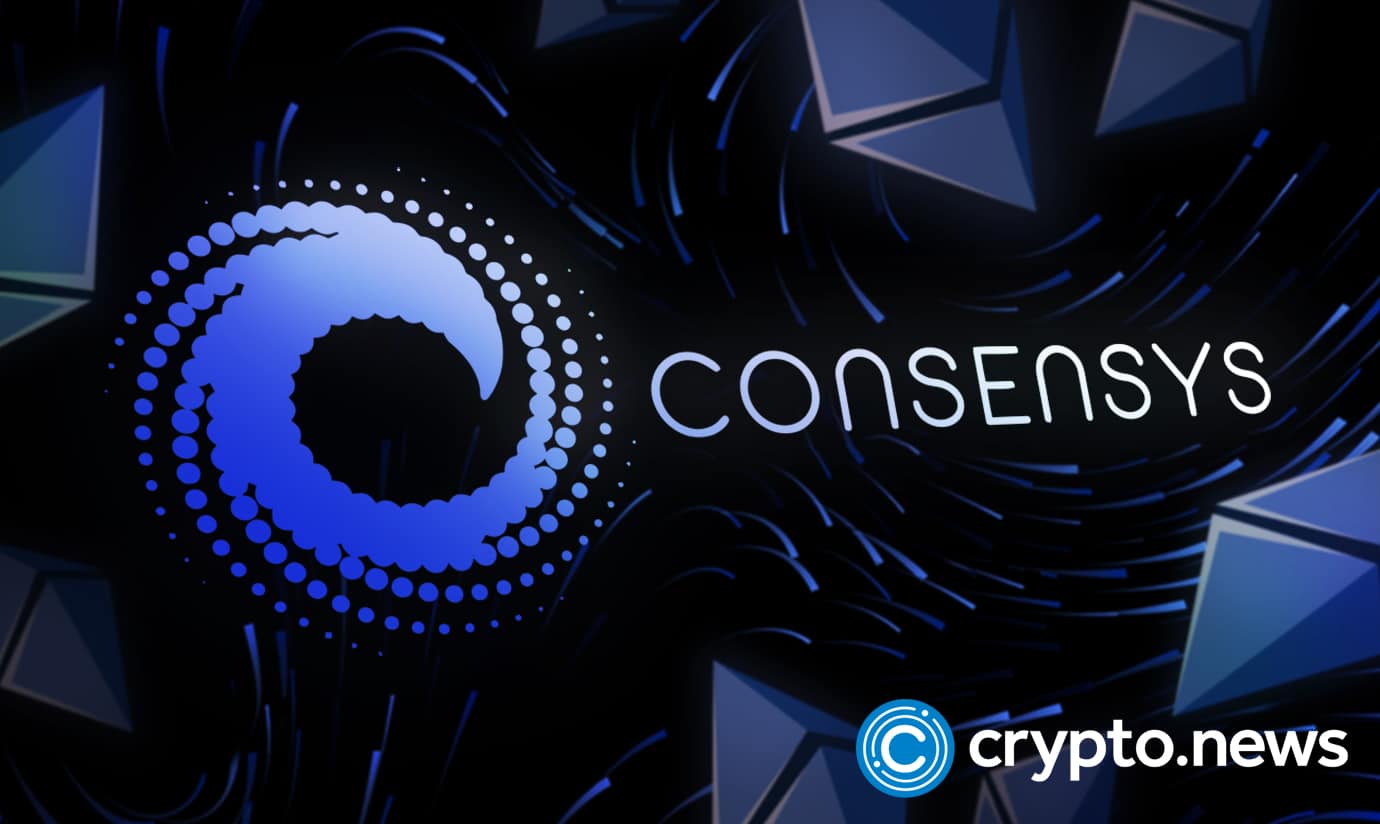 ConsenSys, a developer of Ethereum applications and infrastructure, has raised $450 million in their latest funding, valuing the New York City-based blockchain firm at $7 billion.
$450 Million Raise Will Help Boost Web3 Infrastructure
It was revealed on March 15, 2022, that ConsenSys, the leading blockchain software firm, has finished raising an additional $450 million in its Series D funding, bringing the company's current valuation to moreover $7 billion dollars. The increased funds will be used to accelerate the development of Web3 infrastructure.
ParaFi Capital, the cryptocurrency venture capital firm, led the raise, doubling down on its investment in ConsenSys' previous Series C round in November 2021. For the first time, Temasek, SoftBank Vision Fund 2, Microsoft, Anthos Capital, and Sound Ventures contributed to the raise.
ConsenSys announced in the blog post that it would convert the funds to Ethereum in order to rebalance the ratio of ETH to USD equivalents in accordance with its treasury plan. The firm has long held a sizable treasury of ETH, stablecoins, and other crypto tokens, which it invests in DeFi protocols and earns interest on through staking.
The post also explains how the new funds would aid in MetaMask's rapid expansion, with a big redesign expected to be released later in 2022 as a result of the funding boost. Currently, Web3 is the most popular Ethereum wallet in the world, with more than 30 million monthly active users.
ConsenSys founder and CEO Joseph Lubin commented on the $450 million funding round, saying:
"I think of ConsenSys as a broad and deep capabilities machine for the decentralized protocols ecosystem, able to rapidly capitalize at scale on fundamental new constructs that emerge… This view has resonated with our crypto native and growth investors in a Series D that will enable us to execute powerful growth strategies. This round takes in digital assets as well as fiat and converts immediately to ETH. The next round will be our 'Series ETH' where we will assist investors in getting fully crypto native to contribute ETH as a symbol of and commitment to the ongoing paradigm shift."
ConsenSys Continues to Improve Scalability
A recent project by ConsenSys, in collaboration with Mastercard, involves the development of a ZK-Rollup-based scalability solution for the Ethereum blockchain.
According to ConsenSys, the new solution has the potential to enable a wide range of intriguing use cases, which includes CBDCs, scalable decentralized exchanges, and micropayments, among others.
While ConsenSys is hard at work developing blockchain infrastructure, the company has also come under criticism. Users in Venezuela and Iran complained that they were unable to access the Web3 wallet at the beginning of March, prompting the company's MetaMask wallet to come under scrutiny.
In response, the company blamed the block on their Ethereum API, Infura, citing "legal compliance" as the reason. ConsenSys' commitment to decentralization was called into question as a result of the incident, which also raised questions about the company's control over Web3 technologies.