5 Low-Cost Altcoins with Growth Potential in Q4 2021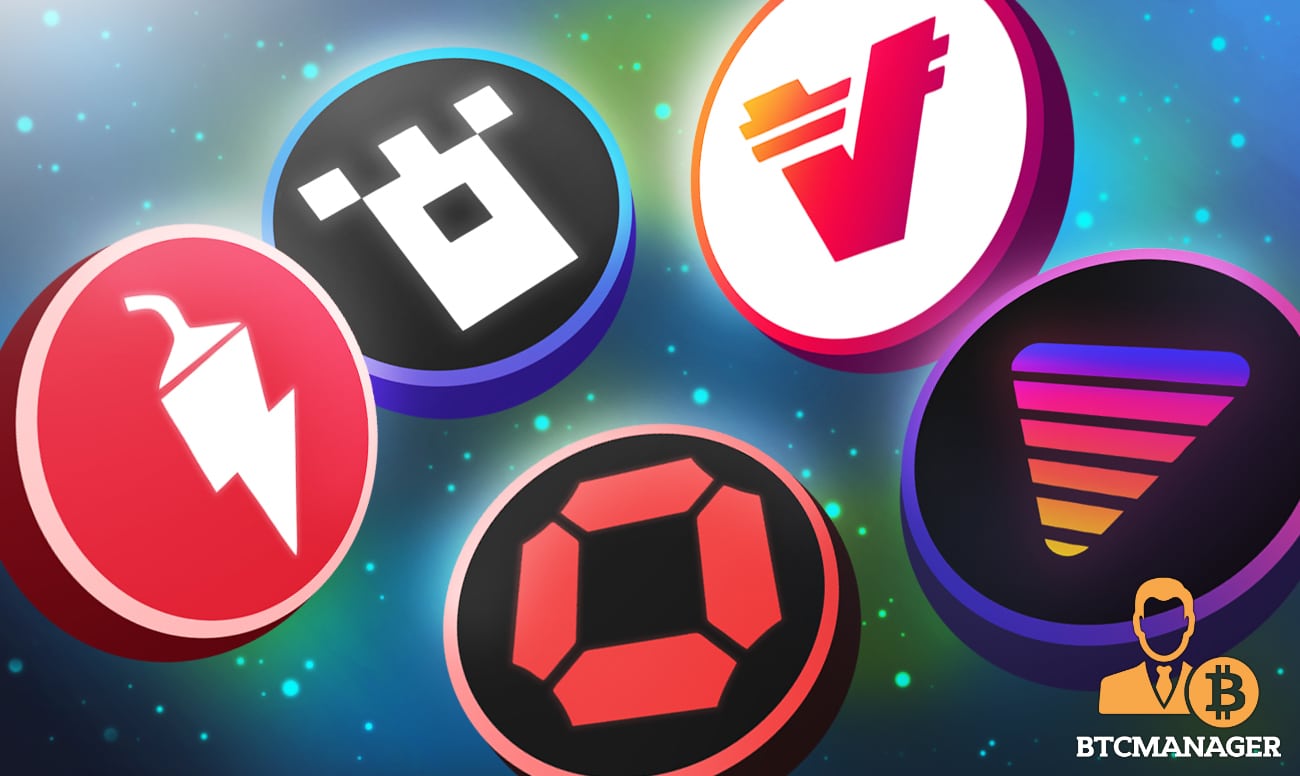 Cryptocurrency enthusiasts have a wide range of nearly 7,000 coins to choose from when diversifying their portfolio. While most existing digital assets have generated little to no buzz and struggle to increase their trading volumes, some have managed to attract massive interest from fast-growing communities of retail investors.
A recent resurgence in the space has seen the global crypto market approach the $2 trillion mark for the first time in months. Bitcoin, the world's first crypto, continues to enjoy the lion's share of investor interest and media coverage. The king coin recently roared to a new record high set on October 20, 2021.
Many BTC competitors, popularly known as altcoins, have also gained immense traction as the crypto space establishes itself as a mainstay in the global financial system. Ether, the second-largest crypto by market capitalization, recently hit a new all-time high of $4,400 just days after its biggest rival BTC entered price discovery.
Moreover, unprecedented demand for DeFi services and NFTs has fueled the growth of numerous altcoins. 
Crypto Gems with Massive Growth Potential
The evolving crypto sector constantly introduces diamonds in the rough that offer traders alternative investment opportunities with tremendous upside potential. As the prices of established coins such as ETH and BTC continue to explode, crypto investors are increasingly seeking these emerging low-priced altcoins that offer the possibility of big payouts.
More investors now realize that it is easier to make huge gains from cheap, low-cap gems with 100x or more growth potential than trying to chase market-leading cryptocurrencies that have already taken off. 
However, with so many new entrants struggling to gain traction, investors must cherry-pick the right digital assets with the best chance of delivering a higher yield in the crowded crypto market. Here is a look at five promising altcoins that can be lucrative for crypto investors in Q4 2021.
NAGA ($NGC)
Naga Coin ($NGC) is the main utility coin powering an immersive social finance ecosystem. The interconnected social investing platform built by Hamburg-based fintech company Naga boasts super-fast execution of 10 million transactions per second. The platform's high scalability enables users to send crypto straight to their contacts via their email address, fostering widespread crypto adoption. 
Naga users can leverage the social investing network to send $NGC and all Ethereum-based (ERC-20) tokens to 1+ million traders worldwide at ultra-low fees. The trading platform integrates exciting features like social on/off-chain trading and investing, empowering novice investors to succeed in the unpredictable crypto space.
Per the latest tweet from Gains Associates, $NGC holds a staggering 200x ROI potential that could propel the token to a price of $60. The asset is currently trading for $0.270, making it a precious low-cost gem with the potential to hit a market cap of over $4 billion.
Traders can access $NGC on premier crypto trading platform Bittrex and Ethereum-based DEX Uniswap. They can learn more about the low-cost altcoin on Twitter and join community discussions on the Naga Telegram page.
Verasity ($VRA)
Verasity ($VRA) is a protocol and product platform layer designed for content creators in the Esport and video entertainment sectors. 
The attention-based platform provides the infrastructure for creators and publishers to offer rewarding content that increases user engagement. Meanwhile, brands, viewers, advertisers and other participants in the ecosystem can interact directly without the need for third parties. 
Verasity's extensive use cases in Esport and entertainment could propel its utility token to the moon. The token currently has a market cap of just under $360M and is listed on top exchanges like Bittrex Global. Users can follow the altcoin on Twitter or join the Verasity community on Reddit and Telegram. 
Bonded Finance ($BOND)
Bonded Finance is a pioneering project seeking to bridge the gap between established and new altcoins. The platform leverages its high-yield smart instruments to aggregate over $50B in untapped liquidity into the underserved altcoin market.
The project's native token, $BOND, is the sole driver for the protocol and serves as the medium through which users can receive and exchange value. DeFi participants can use the token for liquidations, interest payments and network fees. The token is also used for all network incentives and rewards to liquidity providers, making it a highly sought after low cap gem. 
$BOND is currently trading for $0.03 with a market cap of $11.8M, per data from coinmarektcap. Crypto investors can access this token with colossal upside potential on leading trading platforms such as Bitcoin.com Exchange. They can follow $BOND on the Bonded Finance Twitter Page or join the community on Telegram. 
KeeperDAO ($ROOK)
KeeperDAO is an economic incentive platform that organizes, captures, and reallocates on-chain profit back to DeFi users, protocols and Keepers. Investors in the DeFi space can leverage Keeper strategies to optimize passive income from on-chain opportunities. On the other hand, the protocol helps DeFi applications maintain a consistent and predictable liquidity pool for seamless lending and borrowing.
The $ROOK coin is at the heart of KeeperDAO, which is essentially a shared liquidity pool that seeks to solve most issues in the decentralized finance sector. The protocol brings solutions to problems such as insufficient liquidity, high transaction costs, and a high barrier to entry.
The token could gain value as more crypto investors leverage the KeeperDAO to solve most of the problems plaguing DeFi. Investors can follow $ROOK on Twitter or join the community on Discord.  
88mph ($MPH)
The 88mph protocol enables crypto investors to lend their assets and earn a fixed yield rate to hedge against the wild volatility in the market.
The platform's $MPH token rewards liquidity providers who deposit their assets in the protocol. $MPH holders can also participate in community voting, making the token valuable and likely to increase in value this year. Crypto enthusiasts can follow $MPH on Twitter and the 88mph Discord channel.
Bottom Line
There has been a spectacular increase in the number of new altcoins over the past few years. Some of these bitcoin alternatives introduce significant technical innovations that set them apart from established blockchain projects.
Therefore, it is no surprise that more market participants are seeking lucrative low-priced altcoin gems that could make the next group of crypto millionaires. Crypto enthusiasts looking to cash in on low-cost altcoins that show signs of exploding soon can consider investing in the five digital assets discussed above.