5 meme coins that can break into the top-50 in 3 years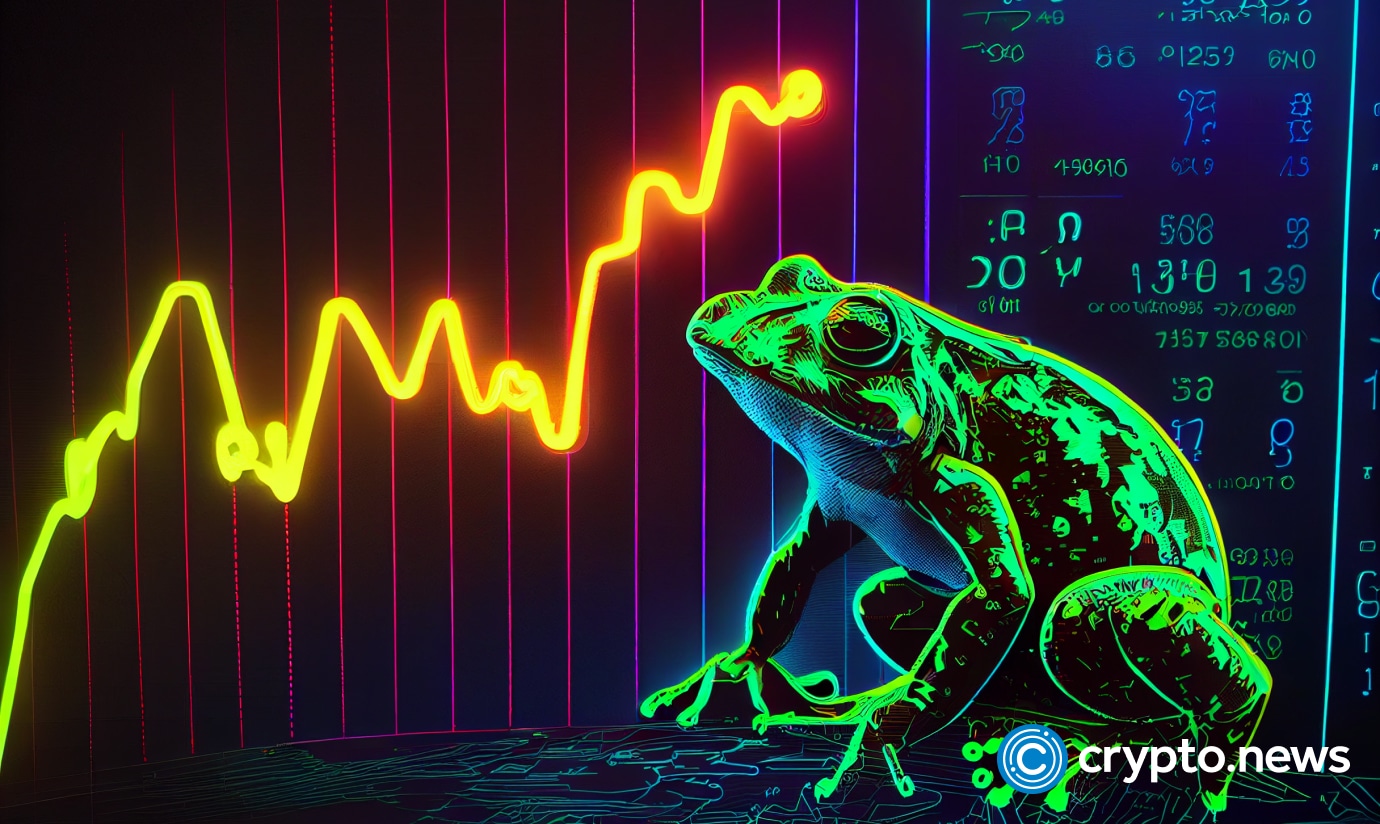 In recent years, meme coins have emerged as influential factors within the cryptocurrency market, attracting investors due to the possibility of significant returns. Originating from internet humor and viral culture, these digital currencies can potentially bring about transformative changes in the crypto industry.
Several meme coins exhibit promising attributes that extend beyond their humorous origins, offering real-world applications and benefits.
In this context, we will examine the upward trajectory of meme coins that hold the potential to ascend to the ranks of the top 50 cryptocurrencies within the next three years. Among these meme coin contenders, DigiToads, Dogecoin, and Shiba Inu, capture the attention of seasoned investors.
DigiToads is a web3 game that has gained a growing community and introduced its token. The game allows players to acquire non-fungible tokens (NFTs) called TOADS and train them for participation. A portion of the prize pool is distributed among the top 25% of players in the game.
The development of DigiToads includes creating a meme coin using a hybrid model that combines various cryptocurrencies. This enables users to access multiple features within a unified decentralized finance (DeFi) platform, such as giveaways, NFT staking, trading competitions, cryptocurrency trading, and Web3 gaming. DigiToads play-to-earn (P2E) allows users to compete against each other in the Swamp Arena, which is part of its metaverse, aiming to achieve the highest score in a season.
DigiToads has implemented a deflationary mechanism, resulting in a total token supply of 585 million, with 405.35 million tokens made available during the presale. The presale is nearing completion in its 9th stage, with one more stage remaining before the official launch. The presale has successfully raised over $5.7 million.
Dogecoin
Dogecoin, introduced to the public in 2013, is one of the early meme coins. Despite the growing prominence of Dogecoin in 2021, its currency, DOGE, gained considerable attention following noteworthy price gains.
Dogecoin is associated with a highly engaged community known for generating memes and expressing enthusiasm for the project on social media, often proclaiming that Dogecoin is "going to the moon." Notable individuals, including influential figures like Elon Musk, have admired the meme coin and openly endorsed its merits.
Shiba Inu
Shiba Inu was introduced in 2020 as a cryptocurrency to compete with Dogecoin. The project's developer positioned Shiba Inu as an experimental initiative emphasizing decentralization and governance. During its launch, it was referred to as the "Dogecoin Killer."
While initially conceived as a meme coin, Shiba Inu is now expanding its range of applications to become a notable alternative cryptocurrency. The project plans to introduce a layer-2 protocol called Shibarium in 2023 as part of this endeavor. The implementation of Shibarium is expected to enhance the ecosystem of the decentralized finance (DeFi) project, facilitating faster transactions, lower fees, and improved scalability.
Dogelon Mars
Dogelon Mars is a dog-themed meme coin developed on the Polygon and Ethereum networks. The project incorporates elements from Dogecoin and references Elon Musk while also making a playful connection to the concept of "going to the moon," frequently used by market enthusiasts.
Introduced in 2021, Dogelon Mars has amassed a substantial community of over 300,000 followers on Twitter. The project intends to release non-fungible tokens (NFTs) alongside a governance token, aiming to foster the expansion of its ecosystem. Additionally, Dogelon Mars is among the altcoins available for trading on Uniswap.
Pepe coin
Pepe coin (PEPE) is an ERC 20 token that draws inspiration from the Pepe the Frog meme. Since its issuance, the DeFi token has experienced a substantial increase, resulting in a market capitalization of $502 million, reflecting a growth of 2,100%. Notably, its native token, PEPE, has been surging in recent weeks.
BitMEX, a major trading platform, has announced the listing of perpetual swaps for the DeFi token, enabling traders to engage in trading activities involving this volatile asset with 50X leverage. Given the heightened interest in meme coins, numerous early investors are seizing the opportunity to capitalize on their investments.
Bottom line
The meme coin market is growing, presenting a potential opportunity for investors desirous of gains in 2023. Among the notable meme coins is DigiToads, which offers multiple features such as play-to-earn (P2E) and stake-to-earn.
Exploring investments in the top 5 meme coins can enhance the likelihood of generating profits. Engaging in this market can also be a strategic approach to involvement and the possibility of earning investment returns.
Disclosure: This content is provided by a third party. crypto.news does not endorse any product mentioned on this page. Users must do their own research before taking any actions related to the company.