Top 5 Newly Launched Projects With Impressive Avatar Collections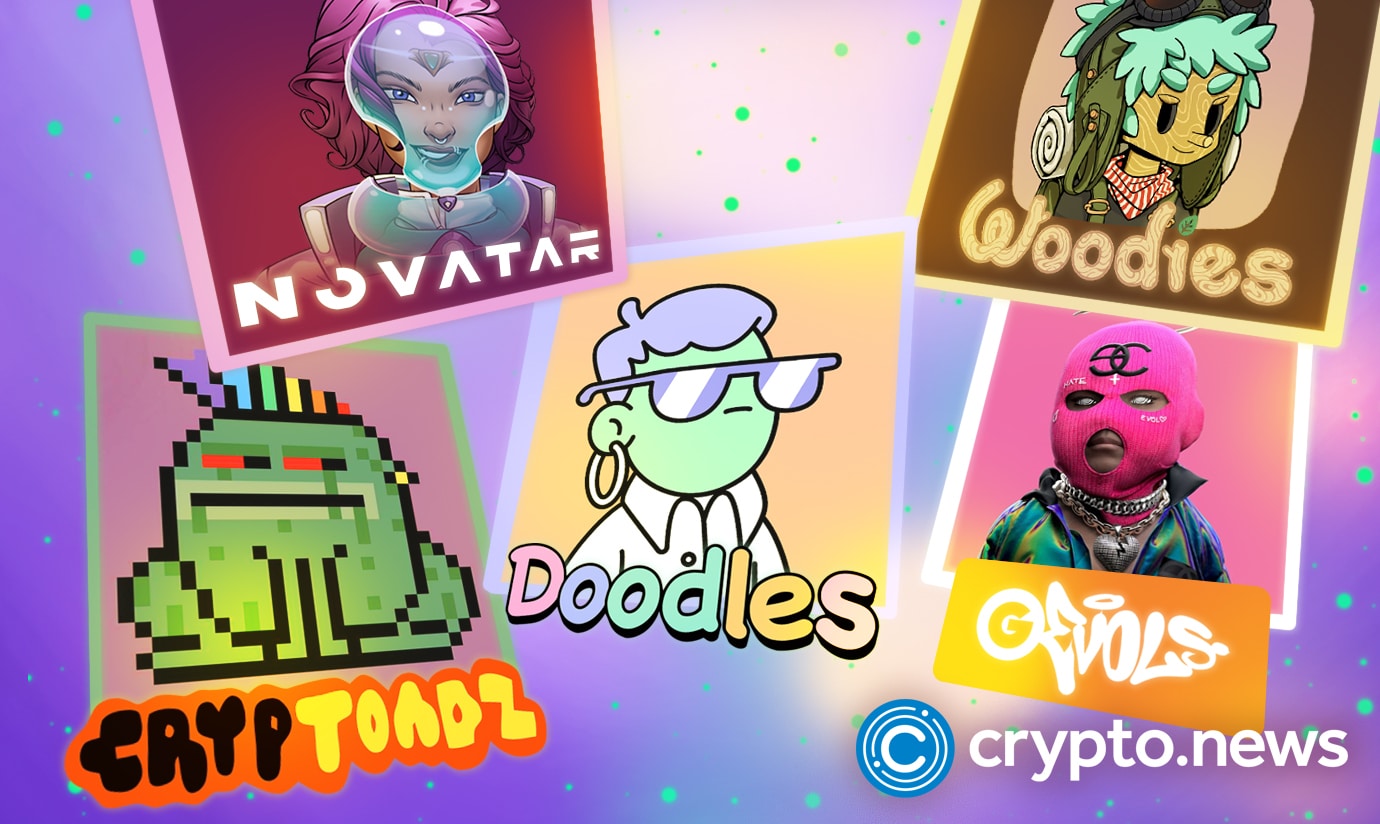 The demand for NFT avatars is skyrocketing. NFTs from the CryptoPunks collection have sold for millions of dollars. NFT and crypto enthusiasts have been abuzz with this development, and many have begun their private collections.
However, getting started with NFT avatars might be a little intimidating. Hopefully, learning more about them will make this process go more smoothly.  Moreover, the NFT ecosystem will be more inclusive with a variety of useful features, including royalties, staking, gamification, and more.
Let us take a look at the top 5 newly launched avatar projects.
Doodles
Doodles is, at its essence, an art project with no weird utility ascribed to the NFTs. They come in a variety of colors, qualities, and sizes to brighten anyone's day. Simple lines are used to create beautiful artwork. It's made up of more than a hundred different features, including facial look, hairstyles, as well as headgear, bodies, and landscapes.
There are 10,000 Doodle NFTs included in the Profile Picture Project, all of which were collected during the first hour of the Drop. The initiative just raked in a lifetime volume of 12,200 ETH or over $50 million on OpenSea, which is a remarkable achievement.
G'EVOLs
G'EVOLs contain various unique characteristics not seen in other generative NFT collections – It's time to be bright and vivid! Insights into fresh possibilities for the notion of a generative collection.
The team is preparing to provide G'Evol members with some customized chains designed by crypto jewelers, along with presale slots for chains NFT. This is the right moment to purchase a G'Evol for users planning to buy. GEVOLs NFT is great for buying, selling, or adding to users' digital art collections. The choice is impeccable, and the NFTs are amazing.
The Novatar
With a fresh concept, The Novatar has developed aging NFTs as a new digital identity in the upcoming virtual worlds. It acts as a digital "key" to any Meta. Every individual of the 25K Novatars is a baby with a distinct appearance, ethnicity, and complexion. New baby avatars on the blockchain can age after minting. The infant may be "aged" at the owner's discretion, transforming it into an adult.
The aged NFT will keep all basic baby genes, and get additional ones responsible for the style, profession, and sexual orientation.
It is possible to use Novatars in both virtual and real-life scenarios as well as on social networks and metaverses.
CrypToadz
CrypToadz is a group of 6969 little amphibious species attempting to flee the Evil King Gremplin's tyranny. In contrast to other collections, CrypToadz does not offer events, prizes, or roadmaps to raise the price. Community strength and the art it embodies are all that keep the outrageous price in place.
CrypToadz was made by artist GREMPLIN, who has a deep knowledge of the area's history and culture and is full of jokes and connections to the locals. On Discord, Toadz's fanbase is expanding at an incredible rate.
Woodies
The UltraDAO Woodies is an NFT collection of 10,000 distinct avatars. They are created at random from over 1000 qualities such as clothes, eyes, and masks. Woodie's Mint passports went on sale to the public this September 19, and within 30 minutes, all passes were taken by 2.5k people.
The NFT is worth exchanging and collecting. Woodies are a favorite among NFT collectors because of their innovative plot, predetermined path, and entertaining community content. The Woodies community is rapidly expanding, with 7,941 Twitter followers and 5,500+ Discord users.