5 Reasons to Get Started With DeFi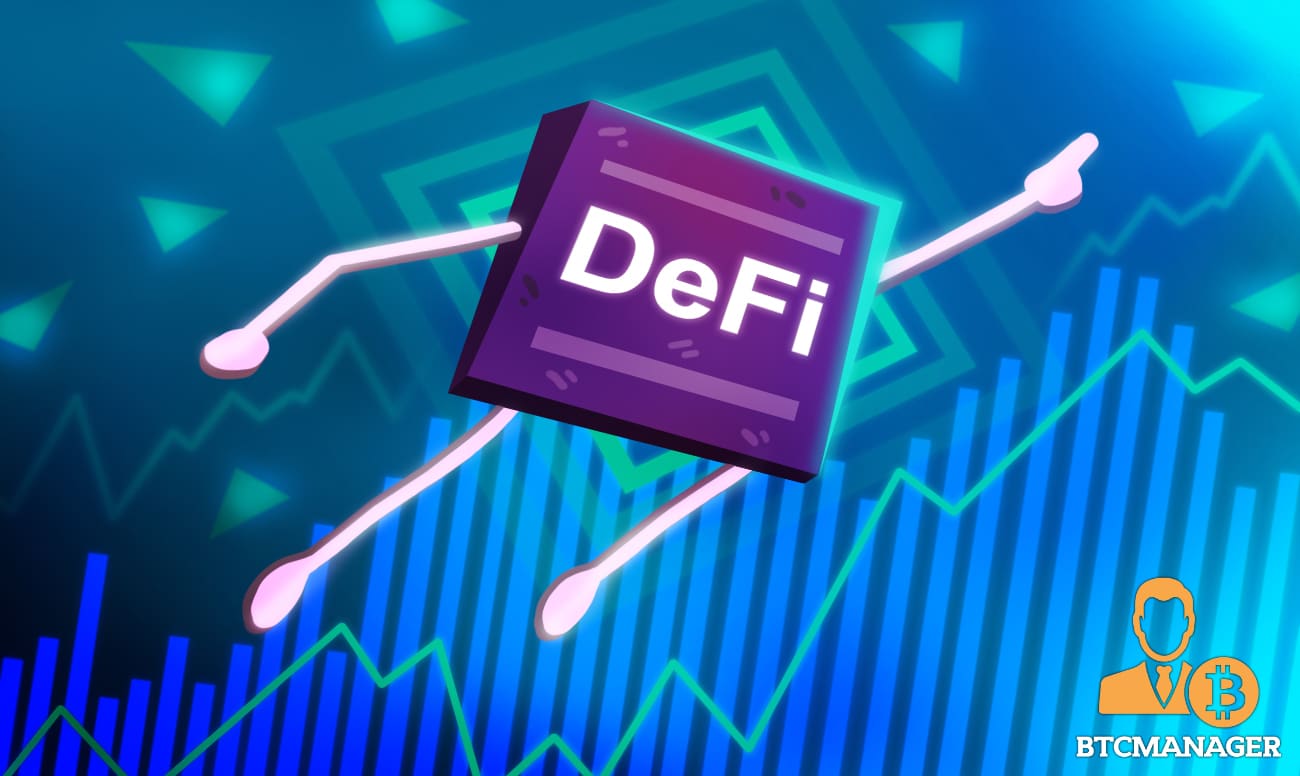 With more platforms like Popcorn joining the DeFi boom, it appears that Decentralized Finance (DeFi) is growing faster in the global cryptocurrency community.
Such a rise in popularity comes with the much-expected surge in the search for the next best DeFi token to exploit, seeing that they're all over the media. 
For the naysayers and the skeptics still divided about getting with the program, there's still the big question: is DeFi worth all the hassle even though it offers solutions to several issues that CeFi can't solve? 
Well, here are some valid reasons you should consider getting onboard the DeFi train. But first, let's take a refresher on what DeFi is.
What Is Decentralized Finance (DeFi)?
Crypto experts regard decentralized finance as an umbrella term that encompasses several services. These services include borrowing, investing, trading, and lending. DeFi came to the fore due to conversations surrounding the need to democratize the world's economy.
The term decentralized finance also captures financial applications created and run on blockchains with the help of smart contracts. So, DeFi may well be the acceptable substitute or option to the traditional financial setup made with blockchain technology. 
DeFi tokens are used to facilitate transactions in decentralized applications that rely on its smart contracts. They are special funds that can only be used on decentralized networks.
Reasons To Get Started With DeFi
DeFi developers and its growing enthusiasts see DeFi as the excellent solution to a host of problems the world financial service space is trying to curb. Here are six solid reasons you should get started with DeFi right away:
#1. DeFi Protocols and Applications are Open-source
Being open-source is one of the better features of DeFi protocol and applications that you can exploit. It allows anyone from around the globe on the network to view its source code, build and create fresh financial products on them.
What's more, people from anywhere in the world can come together to collaborate on some value-adding projects. Besides, open-source projects and applications foster more robust networks and faster innovation with increased builder membership. 
#2. Potential for Huge Gains as an Early Mover
Despite the initial projects on the decentralized finance space kicking off a few years ago, it is still beginning. Although the DeFi sector is a multi-billion dollar sector, it is not so far from hitting the mass adoption mark. 
You can make huge gains as an early mover by getting started with DeFi, just like in the heydays of bitcoin. While it isn't a get-rich scheme, you could be securing a fortune if you jump on the ever-growing and profitable DeFi train.
#3. It Could Be a Monopoly and Corruption-Ending Tool the System Needs
The area of governance is where DeFi applications trump traditional financial systems. Users of DeFi applications govern them. So before proposals get approval, a majority consensus permits them.
Besides, the fact they are public and transactions auditable makes it difficult for corruption to thrive on decentralized finance. Also, the possibility of monopoly thriving in DeFi is almost a non-issue. The relevant codes are open to all, and you can create your DeFi applications without restrictions. 
#4. Welcome to a World of Variety and Unrestricted Financial Services
DeFi is a gateway to a world of more accessible and borderless financial services to a global audience and community. This range of services and use cases include: 
– Decentralized exchanges
– Payments
– Lending
– Insurance
– Prediction markets
– Borrowing
– Yield farming
– Derivatives
#5. DeFi is as Secure, Transparent, and Well-Decentralized as It Gets
There is no central ownership or control over DeFi apps. They are efficiently run by smart contracts, which are public enough for everyone to scrutinize and inspect. DeFi's are transparent, secure, and decentralized since the DeFi community governs them.
A good example is Popcorn's "DeFi for the people" approach to using decentralized finance for social good. It's a carbon-neutral savings solution where every transaction is recorded on the publicly accessible blockchain.
What's more, the platform employs top security features of impressive blockchain tech like secured data storage and fund protection. Being carbon-neutral means it does not adversely contribute to climate change as it is with some other projects in the BlockChain industry.
As transparent solutions, DeFi platforms that make such claims can be audited and verified for correctness. While smart contracts aren't free from threats or vulnerability, it is best to go for DeFi applications that get audited by well-known independent auditors. 
Bonus Tip: Total control of your assets
Getting started with DeFi offers you an opportunity to gain total control of the assets you own. DeFi removes the need for intermediaries or gatekeepers from traditional financial services that would otherwise cost you hefty charges and entry barriers.
Conclusion
The potential for more new and exciting projects being launched in the DeFi space is amazing. Being borderless and without barriers to entry helps the platform a great deal. One such project bridging the gaps of innovation is Popcorn.
There is no need for paperwork, credit scores, or even a bank account. Users only need an internet connection and their cryptocurrency wallet to exploit DeFi.