A Growing Blockchain Effort: Hyperledger Adds Eight More Companies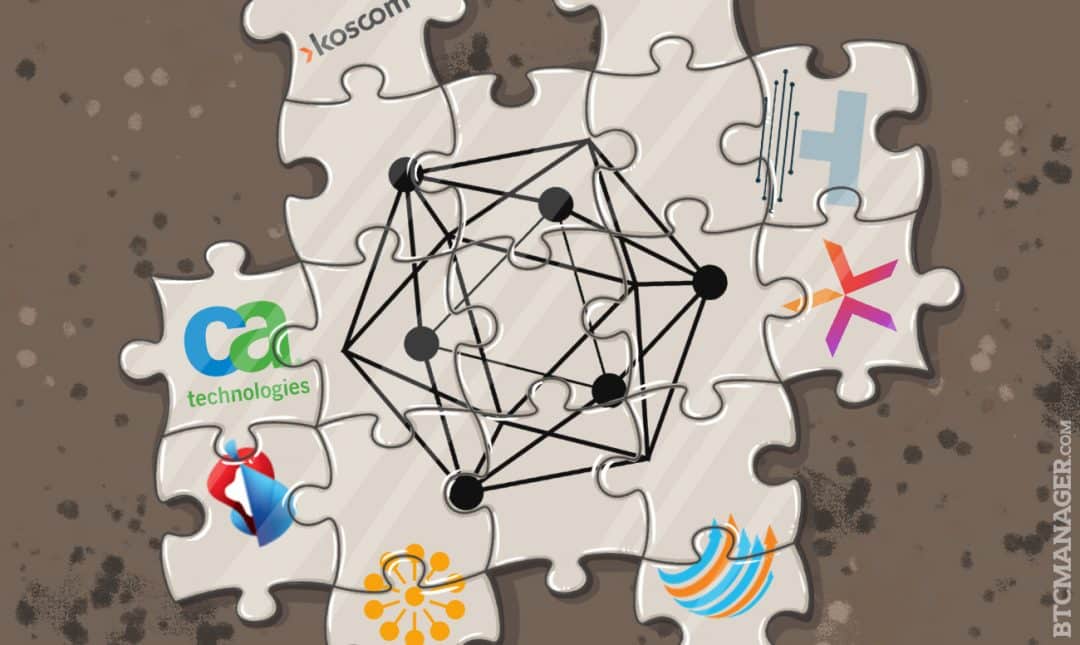 Eight new companies, including Sovrin Foundation, a private-sector international non-profit that was established to govern the world's first self-sovereign identity network, and Swisscom, a major, state-owned Swiss telecommunications provider, have joined the Linux Foundation's Hyperledger project.
The other six companies that have joined Hyperledger are;
Lykke, a zero-commission, digital currency, and asset trading ecosystem,
Hashed Health, using blockchain technologies to drive innovation in healthcare,
Factom, a distributed, decentralized protocol running on top of Bitcoin and providing a method of creating an immutable audit trail,
CA Technologies, creating systems software that runs in mainframe, distributed computing, virtual machine, and cloud computing environments,
LedgerDomain, delivering next-generation supply chain solutions harnessing permissioned blockchains to assure supply chain integrity and finished product authenticity,
and Koscom, a Korean financial IT solutions company launched by the Ministry of Finance and the Korea Exchange.
Each of these new businesses hopes to add its expertise to advance the evolution of blockchain technology to create more efficient and more affordable business solutions throughout many different industries.
Hyperledger was born in December 2015 when IBM, along with JP Morgan, Wells Fargo, the London Stock Exchange, Cisco, Intel, and several other large financial and technology players set out to create an open source blockchain platform, to be overseen by The Linux Foundation.
This new blockchain platform was intended to host blockchain-based distributed ledgers designed to support global business transactions including technological, financial, and supply chain companies. Jim Zemlin, executive director at the Linux Foundation, said in a statement to Bloomberg at that time, "Blockchain demands a cross-industry, open-source collaboration to advance the technology for all."
In only one year, Hyperledger has grown by leaps and bounds, comprised of more than 100 different companies specializing in fields of finance, technology, healthcare, telecommunications, supply chain, banking, internet of things, manufacturing, and more.
Hyperledger projects include Fabric, Iroha, and Sawtooth Lake. Fabric is an implementation of the technology to serve as a foundation for developing blockchain applications or solutions. It offers a modular architecture allowing components, such as consensus and membership services, to be plug-and-play.
Iroha is a distributed ledger project that was designed to be straightforward and easy to incorporate into infrastructural projects requiring distributed ledger technology. Iroha features simple construction, modern domain-driven C++ design, emphasis on mobile application development, and a new chain-based Byzantine fault tolerant consensus algorithm called Sumeragi.
Sawtooth Lake is Intel's modular blockchain suite designed for versatility and scalability and intended for use with the IoT and financial systems. This architecture recognizes the diversity of requirements across that spectrum. Sawtooth Lake supports both permissioned and permissionless deployments. It includes a novel consensus algorithm called Proof of Elapsed Time (PoET).
Brian Behlendorf, Executive Director at Hyperledger, expressed his thoughts on the rapid development of Hyperledger:
"Hyperledger met significant development milestones thanks to the community's hard work. As 2016 was a year of exploration, R&D and prototyping, we're excited for 2017 to be the year we start to see case studies of the technology in production environments."