AAG releases MetaOne wallet to open more economic opportunities in the metaverse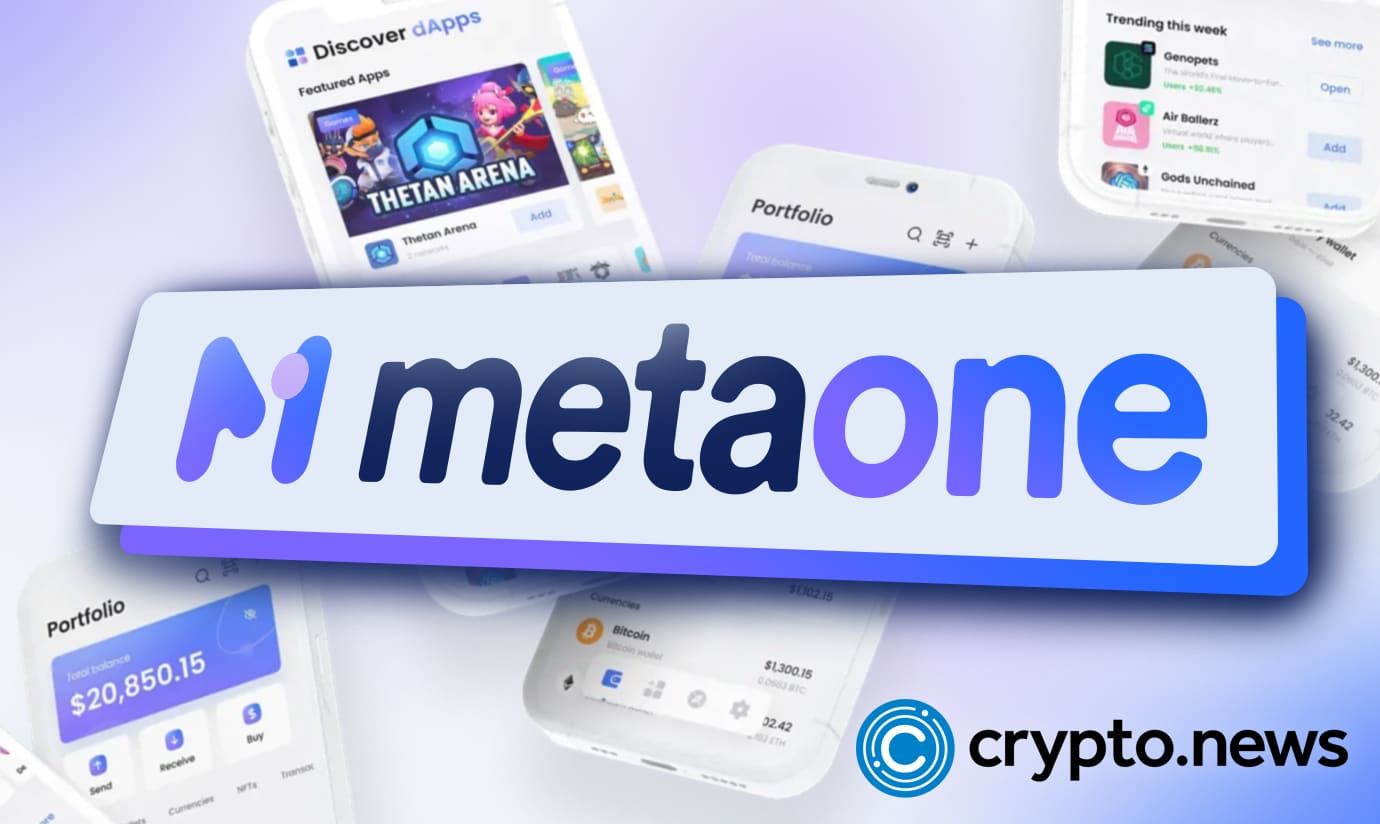 AAG, a web3 infrastructure company dedicated to building software and expanding economic opportunities throughout the world via the metaverse, has released its flagship product, the MetaOne® Wallet.
In a press release on Jan. 4, AAG said the objective is to onboard more people into the metaverse, creating more opportunities in this developing sphere, and as they do so, save users the need to store their seed phrases. The demand by wallet providers for users to safely store their seed phrases, which are required for verification and approval of web3 transactions, is among the many reasons slowing down adoption.
It can make integrating web3 and the metaverse in ordinary businesses more challenging, considering the user's technical requirements. This, in turn, could significantly prevent the metaverse from reaching its full potential. Analysts have predicted the metaverse to command over $1 trillion in valuation by 2030.
Reimaging wallet design
AAG is reimaging web3 wallet design through MetaOne, eliminating difficulties, and permitting everyone, regardless of technical capabilities, to explore web3 and the metaverse more intuitively. The wallet is available for download on Google Play and App Store. It supports various digital assets and non-fungible tokens (NFTs). Presently, tokens and coins, including NFTs, from Bitcoin, Ethereum, Polygon, Harmony, and BNB Chain are supported. AAG plans to integrate more blockchains in 2023.
Jack Vinijtrongjit, Co-Founder and CEO of AAG, said the MetaOne® Wallet would be a game-changer for individuals seeking an intuitive solution to safeguard their valuable assets, and businesses.
"MetaOne will be a game-changer for consumers and businesses. When businesses can provide a more seamless onboarding experience, and consumers can feel safe to enter and discover what they can do with Web3, we will be able to take a giant leap toward mainstream adoption."
AAG expects the wallet to play a vital role in web3 since the software development firm plans to roll out support for various blockchains. Through the AAG Academy, they seek to advocate for the blockchain, pushing out more awareness for the technology. MetaOne has since integrated Coinbase and Simplex to draw more traditional users, allowing users to purchase digital assets using fiat. The wallet also features an integrated dApp store with 1,100 dApps across different categories. Each dApp has been checked for quality and audited to ensure developers can't rug pull or scam users.
Safeguarding Users and Assets
Emphasis has also been laid on security. The wallet is built on AAG's proprietary scam detector software to safeguard users. In this way, they can easily protect wallet holders against malicious smart contracts and actors. Furthermore, the wallet has an inbuilt feature that warns the user when they make common mistakes. With this, users will have more time to double-check their transactions before approvals.
Disclosure: This content is provided by a third party. crypto.news does not endorse any product mentioned on this page. Users must do their own research before taking any actions related to the company.