AAX Becomes First Cryptocurrency Exchange to Enable wETH Direct Deposits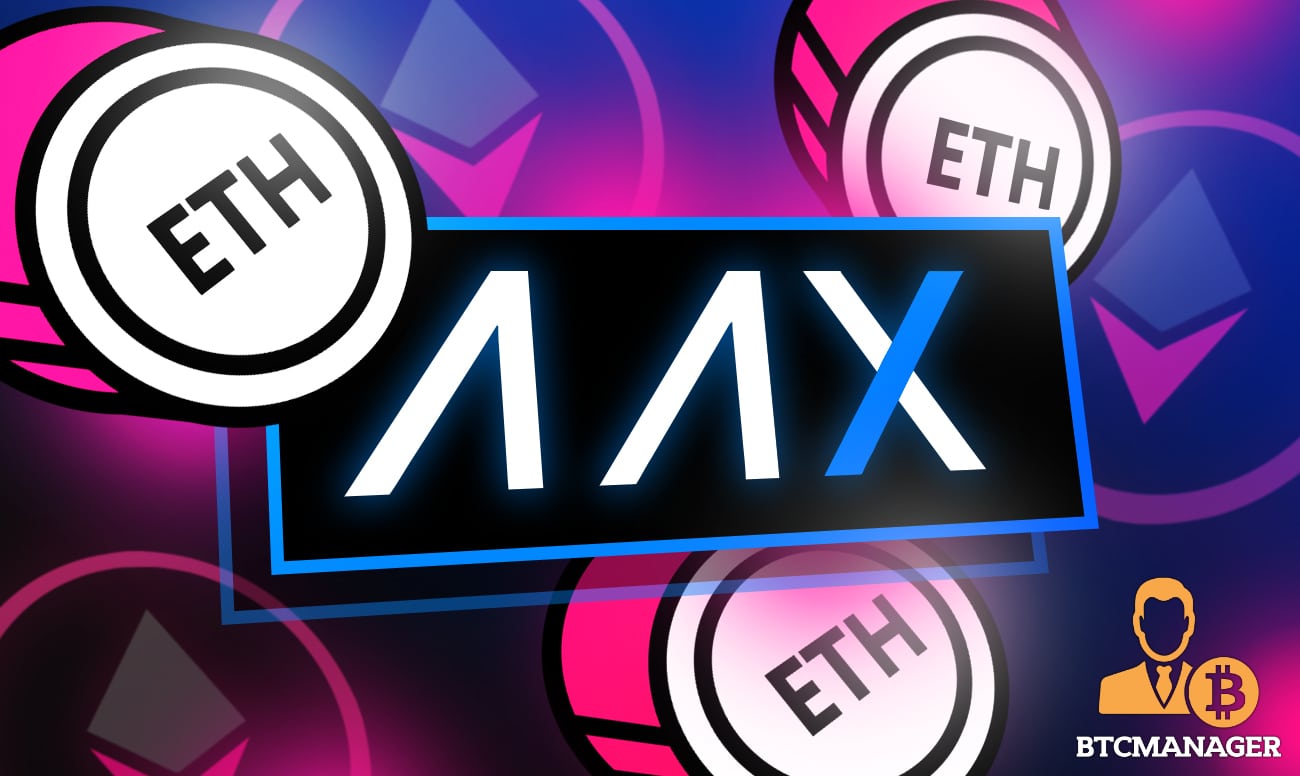 In a recent announcement, next-gen cryptocurrency exchange AAX unveiled the launch of Wrapped Ether (wETH) direct deposits and withdrawals, making it the first and only crypto platform to allow users to trade the token with other ERC-20 tokens on decentralized blockchains.
AAX Integrates Support for wETH
LSEG Technology-powered cryptocurrency exchange AAX recently announced it had integrated support for wETH, an ERC-20 token pegged on a 1:1 ratio to the price of ether (ETH), the native token of the Ethereum blockchain.
Specifically, the newly launched feature will enable AAX users to trade wETH with other ERC-20 tokens in a decentralized manner. As the vast majority of blockchain projects continue to build on Ethereum, the new feature will offer users unparalleled interoperability and ease of transaction while trading.
wETH has, for long, been a favorite among Ethereum miners when asked about their preferred payout options for their mining efforts on Polygon Network, an Ethereum scaling solution.
At present, Austria-based Bitfy's Ethermine mining pool is the world's largest mining pool for Ethereum. In addition to mining ETH, Ethermine mines Zcash (ZEC), Ethereum Classic (ETC), Ravencoin (RVN), and others.
By integrating with wETH, AAX crypto exchange will now be able to offer its users a low-cost, instant settlement solution via Polygon Network for miners. Polygon realizes the future of the crypto industry is multi-chain and with that vision in mind, offers a rapid and feasible solution to ensure the users have a seamless and optimal DeFi experience.
Commenting on the development, Ben Caselin, Head of Research and Strategy at AAX, said:
"AAX always aims to stay at the forefront of innovation and bring the best solutions to our users. Adding support for Wrapped ETH is not just a play on hype, but rather the implementation of a proven solution that benefits Ethereum miners, arbitrageurs and everyday traders who may want to move seamlessly between AAX Exchange and Ethereum-based DeFi platforms."