AAX Exchange Kicks Off 'Crypto Summer' with 1M USDT Giveaway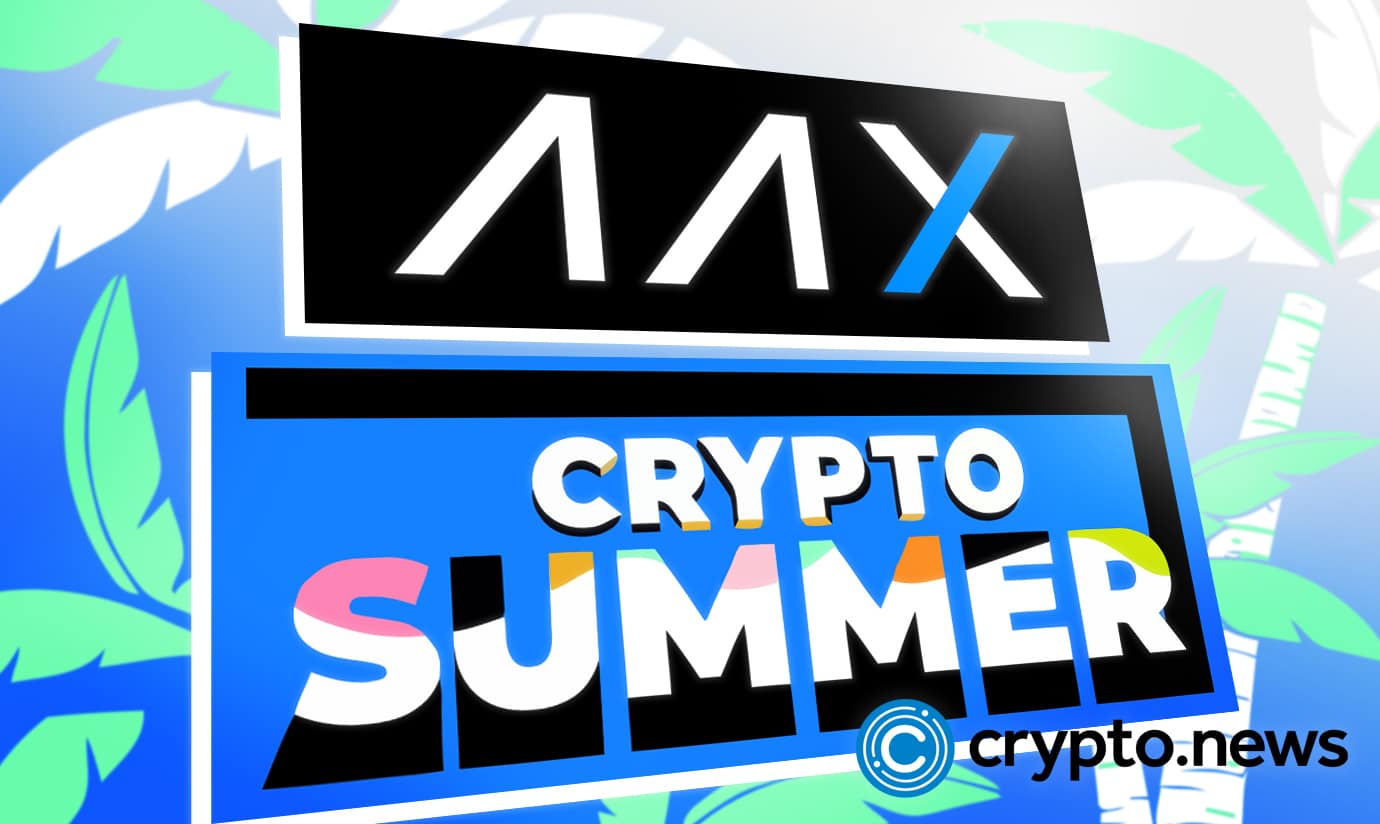 AAX cryptocurrency exchange is launching fun-filled crypto trading events aimed at putting smiles on the faces of both its new and existing traders with tantalizing rewards, as the 'crypto winter' continues to gain momentum.
AAX Brings Back the Crypto Summer
So far, the year 2022 has not been a particularly bullish one for the major financial markets across the globe, as the war in Ukraine has given the world one more thing to worry about, just when humanity is beginning to win the battle against the deadly COVID-19 pandemic.
The price of bitcoin (BTC) has crashed by 55.06 percent YTD and traditional financial instruments such as the S&P 500 (-22.12 percent), Dow Jones (-17 percent), Nasdaq Composite (-31.61 percent), and others, have also witnessed a significant decrease in value within the same period.
In a bid to disperse the gloom and doom brought about by what now appears like an emerging 'crypto winter,' AAX, a crypto exchange that claims to be focused on enabling everyone to enjoy the benefits of cryptocurrency, is bringing back the "Crypto Summer" with fun-filled crypto trading events designed to offer both its new and existing traders exciting rewards.
"For those who maintain their faith in crypto, there's every reason to believe the market will continue its cyclical trend and bounce back sooner or later. Historically, bitcoin has always been on an upward trajectory when bullish has seen a wide range of projects flourish, and major dips like the one we see today, therefore, provide a fantastic opportunity for believers to stack more quality tokens while prices are low," declared AAX.
1M USDT Giveaway
To celebrate this buying opportunity, AAX is launching a number of summer events designed to promote optimism in the cryptospace and encourage members of its community to trade the dips.
From now until June 30, 2022, all AAX users who refer their friends and family to sign up on the exchange and subscribe to the AAX fixed savings plan, will be rewarded with up to a 100 percent of the savings their referrals generate, capped at a maximum of 150 USDT.
AAX has also hinted that more rewards await users who participate in the ongoing AAX sign-up event. Existing users simply have to invite their friends to open a new AAX account, and both individuals will be eligible for a 100 USDT reward. Additionally, AAX is also offering up to 300 USDT in rewards to those who will participate in its Invite Friends campaign.
Ben Caselin, VP of Global Marketing and Communication at AAX said:
"Markets may be bearish but at AAX we remain optimistic and determined to build out our products and continue to reach into new markets, and with this campaign, we intend to share some of our optimism with our user base."
The AAX crypto summer events are available to both its new and existing customers and all participants are required to complete KYC1 authentication to be able to claim their rewards.
AAX crypto exchange claims to have more than two million active users in over 160 countries and is the first exchange to use the Satoshi Standard (SATS) to drive Bitcoin adoption. AAX also claims to be the first exchange to be powered by LSEG Technology, offering users high-yield savings packages, 200+ spot pairs, highly liquid futures markets, regular discounts on major tokens, and a range of on-and off-ramp products.