ABEY Wins the Blockchain Solution of the Year at AIBC Europe 2021 Awards Held in Malta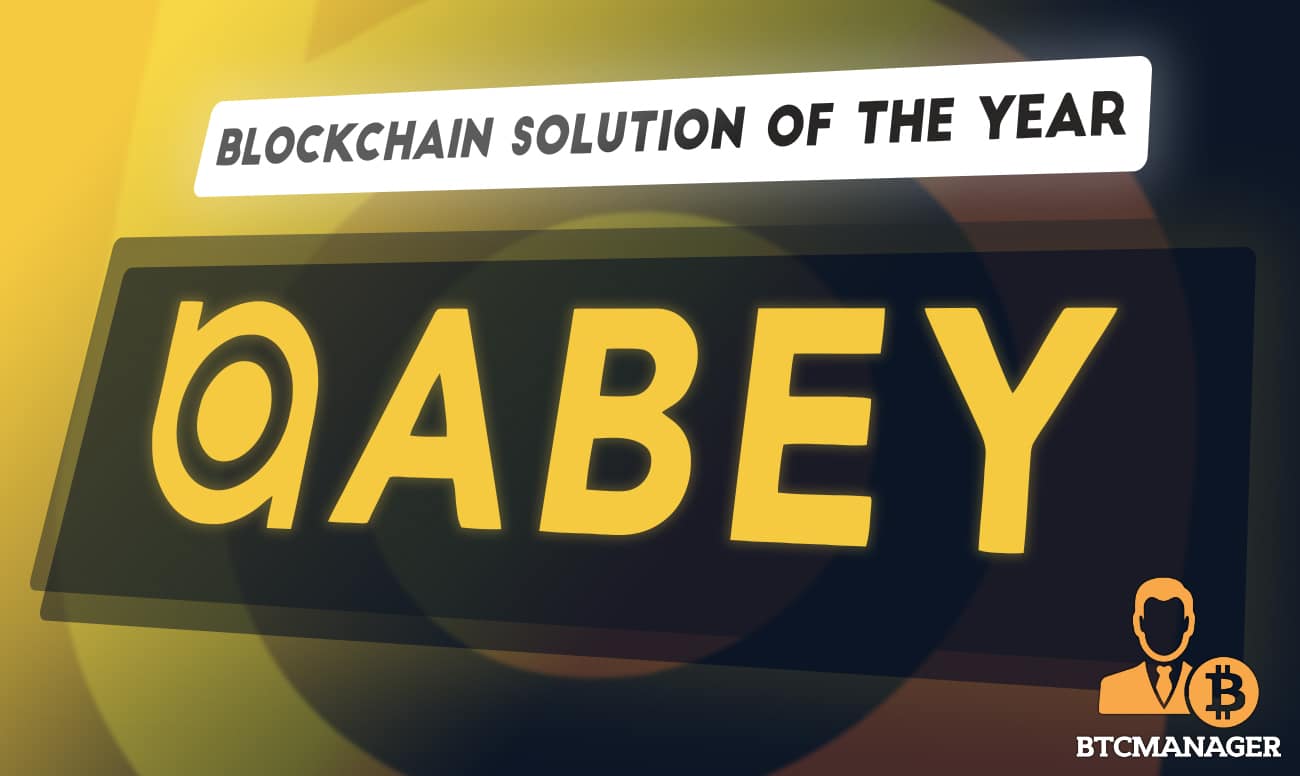 ABEY won the Blockchain Solution of the Year award at the fifth edition of the prestigious AIBC Europe 2021 Awards held in Malta on November 16, 2021.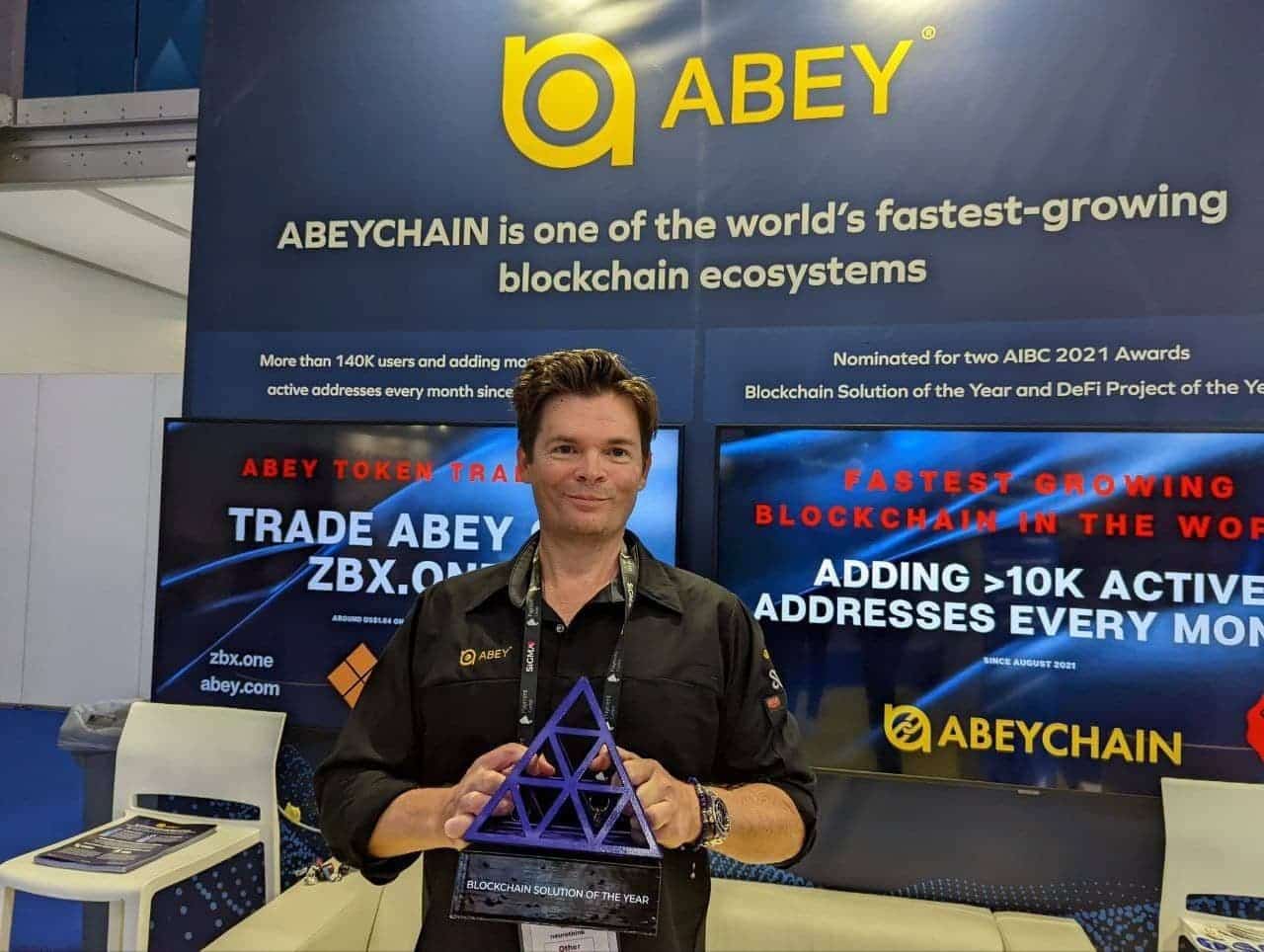 ABEY Comes Out On Top
The winner was determined by a popular public vote on the official AIBC Summit website and a panel of experts who deeply understand blockchain technology, its utility, and the global development community. Notably, AIBC Europe celebrates the achievements of leading players in the Emerging Tech Industry.
"Congratulations to ABEY for being awarded the AIBC Europe 2021 Blockchain Solution of the Year. AIBC is an intersection for excellence in the international blockchain community and we are thrilled to award this prestigious accolade to the ABEY Foundation. Your award was majority based on our expert judging panel's evaluation, as well as a smaller component of public voting. Every developer running their dApps on ABEYCHAIN, every user of ABEY's XSwap.com DEX, every holder of ABEY cryptocurrency should feel proud of your achievement," said Eman Pulis, group founder of SiGMA and owner of AIBC.
The announcement is one of the latest achievements of the ABEY ecosystem that comprises, among others, the ABEYCHAIN, a decentralized storage system, and a recently launched DEX, the XSwap. The ABEYCHAIN network boasts over 140k users, while XSwap saw its total value locked (TVL) rise to over $60 million in the first week after launching.
Expert judges said blockchain is matured and developed, evolving from a tentative space into a fully-fledged industry. They also note the capabilities of blockchain as an agent that would greatly shape how businesses transact on a global scale.
Recognition of Effort, ABEY Releasing a High-Quality Solution for Global Users
According to Philipp Sauerborn, the Co-Founder and Director of the ABEY Foundation, the recognition is a major confidence boost, rewarding the countless hours of work by the team and developers running their dApps on the platform. Eventually, the ABEY team plans to release a top-tier solution for its global users.
 "This victory is an significant milestone for our developers and the thousands of users who make up the ABEY ecosystem," said Philipp Sauerborn, Co-Founder and Director of the ABEY Foundation.
Adding,
"This prestigious recognition is the result of countless hours of hard work from our ABEY team and the developers running their apps on our blockchain. We are committed to growing the ABEY ecosystem in order to bring our users the best solution that we possibly can. We are so grateful AIBC and its expert panel of judges has noticed our passion and excellence."
Besides winning the Blockchain Solution of the Year award, ABEY was also nominated for the DeFi Project of the Year. At the same time, ABEY sponsored the Crypto Influencer of the Year award and Exchange of the Year.
For more information go to: https://www.abey.com/
ABEY News social media:
Twitter: https://twitter.com/AbeyNews
Facebook: https://www.facebook.com/ABEYNews