Abra Wallet Allows Direct Trading to Bank Accounts Across Europe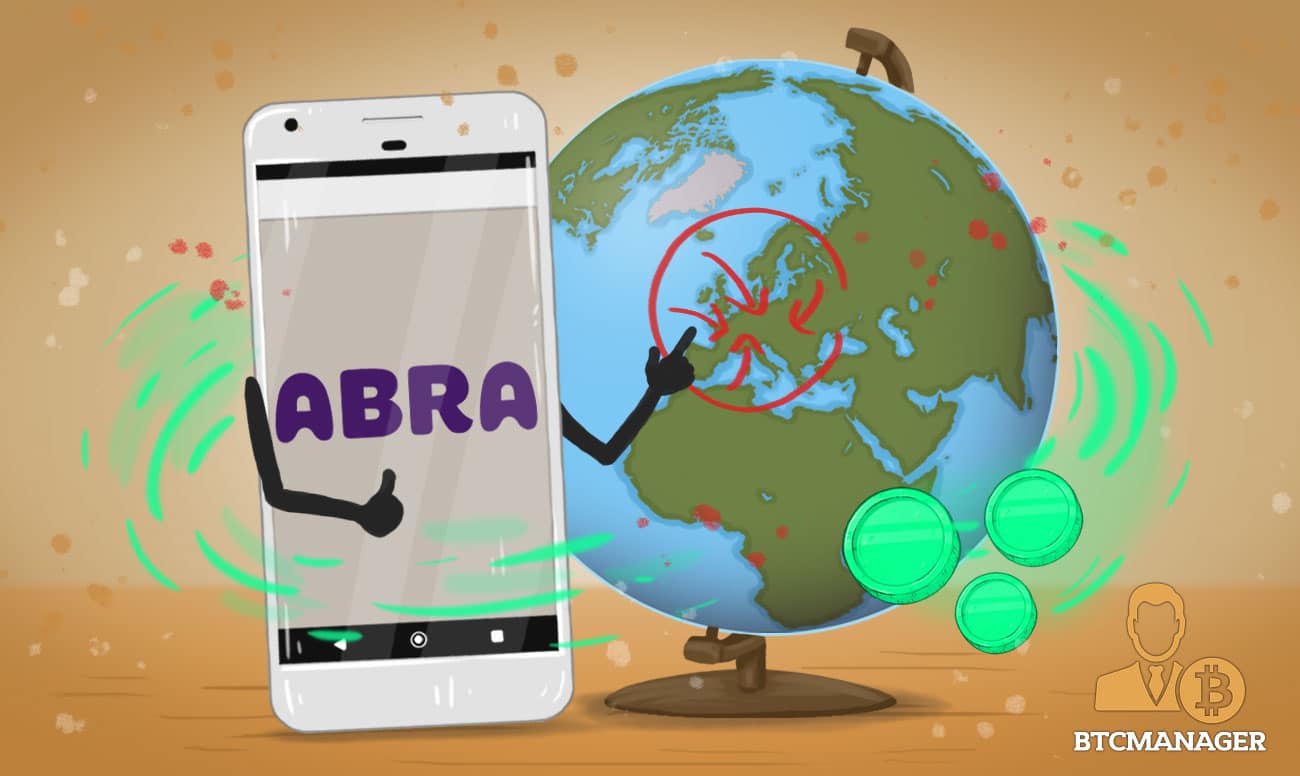 On September 4th Abra, an all-in-one cryptocurrency wallet and exchange announced that it would begin supporting Single Euro Payment Area (SEPA) bank accounts. This means that customers will be able to transfer crypto directly from European banks, which the company hopes will help onboard more European users into the crypto ecosystem.
Currently, the Abra Wallet has users in over 70 countries. Support for SEPA will allow users with a European bank account to invest directly in crypto markets through their wallet. Furthermore, it will allow them to transfer any of the 28 cryptocurrencies supported by Abra back into fiat through the exchange.
Given the rapid adoption of cryptocurrencies in many European countries, this move has the potential to build brand loyalty in a rapidly emerging market. However, Abra has to subvert customer unease around crypto markets.
Building a Better Onramp
Abra's SEPA announcement hopes to promote secure onramps to the cryptocurrency ecosystem for potential investors. At the moment, it is an intensive process for a new customer to begin learning about cryptocurrencies, let alone buying and using them.
While Europe has a particularly active cryptocurrency market, there are still many potential investors which shy away from entering the space due to the complexity of onboarding, perceived security problems, and price volatility. SEPA support is one more step towards putting these anxieties to rest.
Previous to being a direct exchange, Abra wallets traded crypto to fiat by using bank and wire transfers. Now, Abra's European bank transfers will use SEPA guidelines which allow deposits in national fiat currencies in addition to Euros.
Adding New Altcoins
SEPA includes the 28 members of the European Union as well as four additional members of the European Trade Association. European users living within these areas can transfer money to Abra, changed to Bitcoin and then exchanged for any of the 28 other altcoins or 50 fiat currencies supported by the wallet.
Along with support for SEPA, Abra has also announced the addition of three new altcoins. Cardano (ADA), Tron (TRX), and Basic Attention Token (BAT) will now be available on the Abra App along with other supported cryptocurrencies.
Abra hopes that it will eventually be able to allow customers to invest in all asset classes regardless of where they originate. The goal of extending their model to stocks, bonds, and commodities is a  potential bridge between fintech and traditional financial markets, which could prove a boon for new investors in the space.