Accounting Giant Grant Thornton Bets on Its Enterprise-Geared Blockchain Platform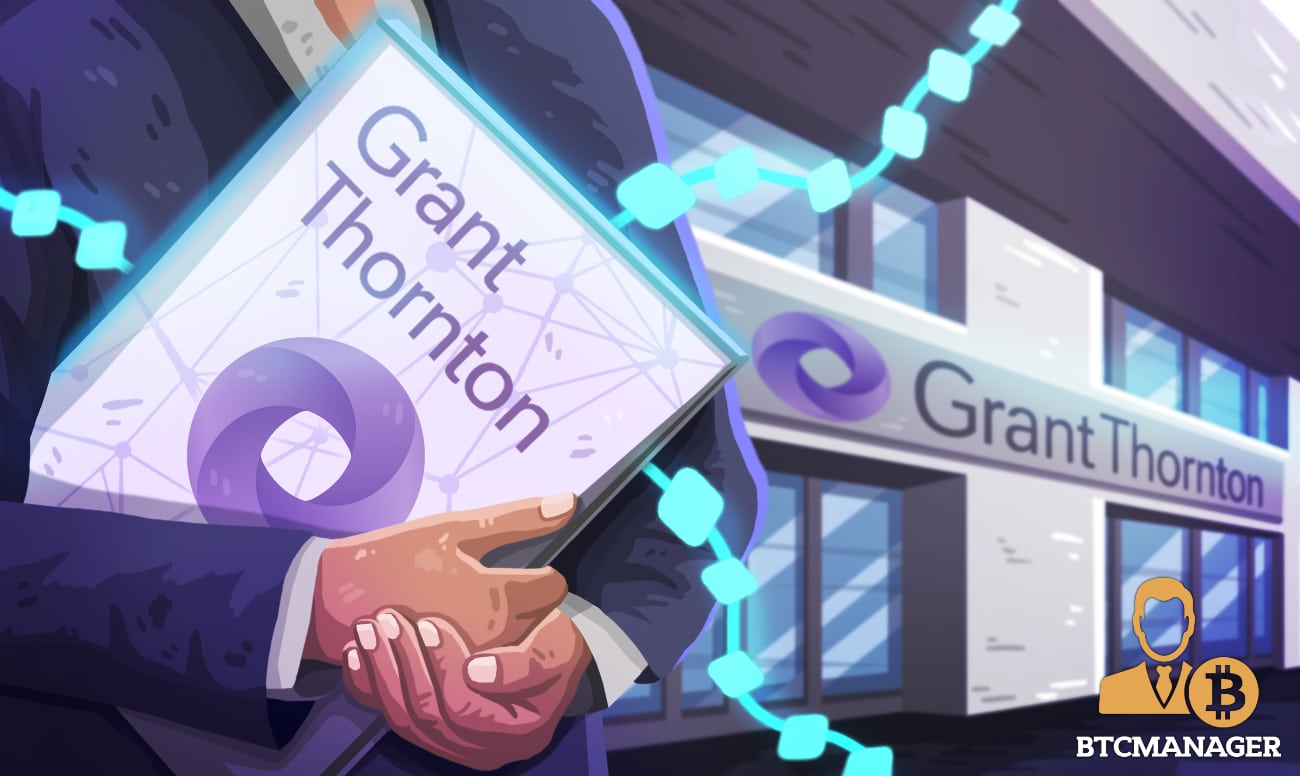 Accounting giant Grant Thornton has released a blockchain-powered platform called inter.x for managing intercompany transactions. This, according to a report by accounting TODAY, May 14, 2020.
Blockchain Tool to Manage Intercompany Transactions
In a bid to leverage the benefits of distributed ledger technology (DLT) for the benefit of corporate transactions, major accounting firm Grant Thornton has announced the launch of their DLT-enabled software called inter.x.
Per sources close to the matter, the firm has already implemented inter.x within the company to speed up and streamline transactions. However, the platform is also available to clients to manage dealings between financial entities of a business which typically account for 30 to 40 percent of the global economy.
Notably, inter.x offers a real-time data-analytics dashboard that monitors intercompany transactions, including transfer pricing compliance and treasury management.
According to Jamie Fowler, Chief Transformation Officer, Grant Thornton, the firm is approaching blockchain technology in a manner that helps it identify and fix problems faced by business clients in today's dynamic world. Fowler said:
"The business problem here had to do with intercompany transactions, particularly for our multinational clients," she said. "They were having difficulty making sure both sides of the intercompany transactions matched, they were properly accounted for, and that they could feel assured they were good."
Adding:
"We find that a lot of our clients don't have extra personnel to make sure these transactions flow properly through their ERP systems and are correct."
How Does It Work?
The inter.x solution can be easily integrated into a business's IT infrastructure. According to the report, inter.x integrates with a firm's ERP systems, aggregates data, and then creates an end-to-end workflow that behaves as a single transaction. This mechanism enables companies to identify and make immediate decisions rather than waiting for a monthly or annual accounting cycle.
Further, given the fact that it's built on blockchain, inter.x enables users to track and account for intercompany transactions with an immutable audit trail. This essentially means the digital footprint of the transactions persists over time.
In related news, rival accounting firm EY's Australia arm – EY Australia – recently unveiled a blockchain solution to bring the technology's benefits to SMEs.