Actor Neil Patrick Harris Reveals Early Investment in Bitcoin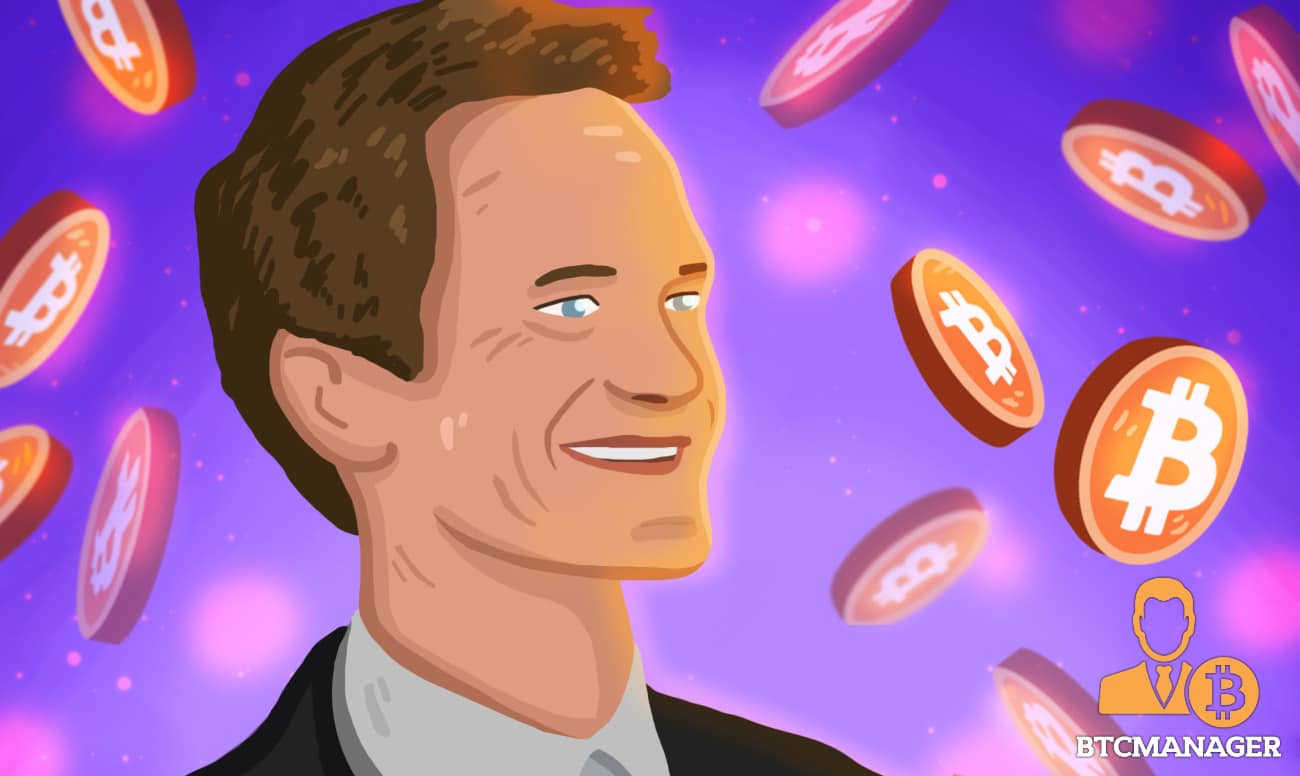 American actor Neil Patrick Harris has revealed that he was an early investor in Bitcoin. The actor is famous for his role in the family sitcom "How I Met Your Mother" shared this information in a recent interview as part of a partnership with leading Bitcoin ATM operator CoinFlip.
Early Bitcoin Adopter
Harris stated that he heard about the leading coin at a time that many did not understand how it worked. The actor took advantage of the relatively low price of the coin and accumulated some sats.
"I remember when I first heard about Bitcoin; like most people, I didn't fully understand it but at the time, the price of Bitcoin was so low I figured I could give it a shot without risking too much," he said.
Harris further added that his investment in Bitcoin had multiplied in value, and he wants to educate everyone on how to invest in the coin easily. "Now, my investment has grown tremendously and multiplied in value, even major corporations and traditional investors are all jumping on the bandwagon. My goal is to let everyone know how easy and accessible it is to invest in cryptocurrency and join the future of finance."
Harris at the forefront of CoinFlip Campaign
Harris is at the forefront of CoinFlip new ad campaign that aims to convey the simplicity of purchasing Bitcoin on its ATM. The campaign called "So Flippin Easy" features Harris presenting CoinFlip's ATM ability to transfer cash into crypto. The Ad is part of a bigger campaign from CoinFlip's mission to spread its ATM services to more users globally. Harris believes crypto is the future and that CoinFlip partnership made sense due to his love for the novel payment system.
"I prefer my transactions to be simple and to the point. It's why I joined forces with CoinFlip – their ATMs make it so anyone can turn their cash into a significant investment opportunity with a great return," he concluded.
CoinFlip CEO was of similar sentiments and stated that the ATM provider wanted to demystify Bitcoin and show how easy it was to invest in the leading asset.
"Cryptocurrency can be intimidating, and one of the things we set out to do with this campaign was to demystify it by showing how simple it can be to buy Bitcoin. As a company, CoinFlip is committed to helping everyone have access to the benefits of Bitcoin."