Discussing the Past, Present and Future of Blockchain with Aelf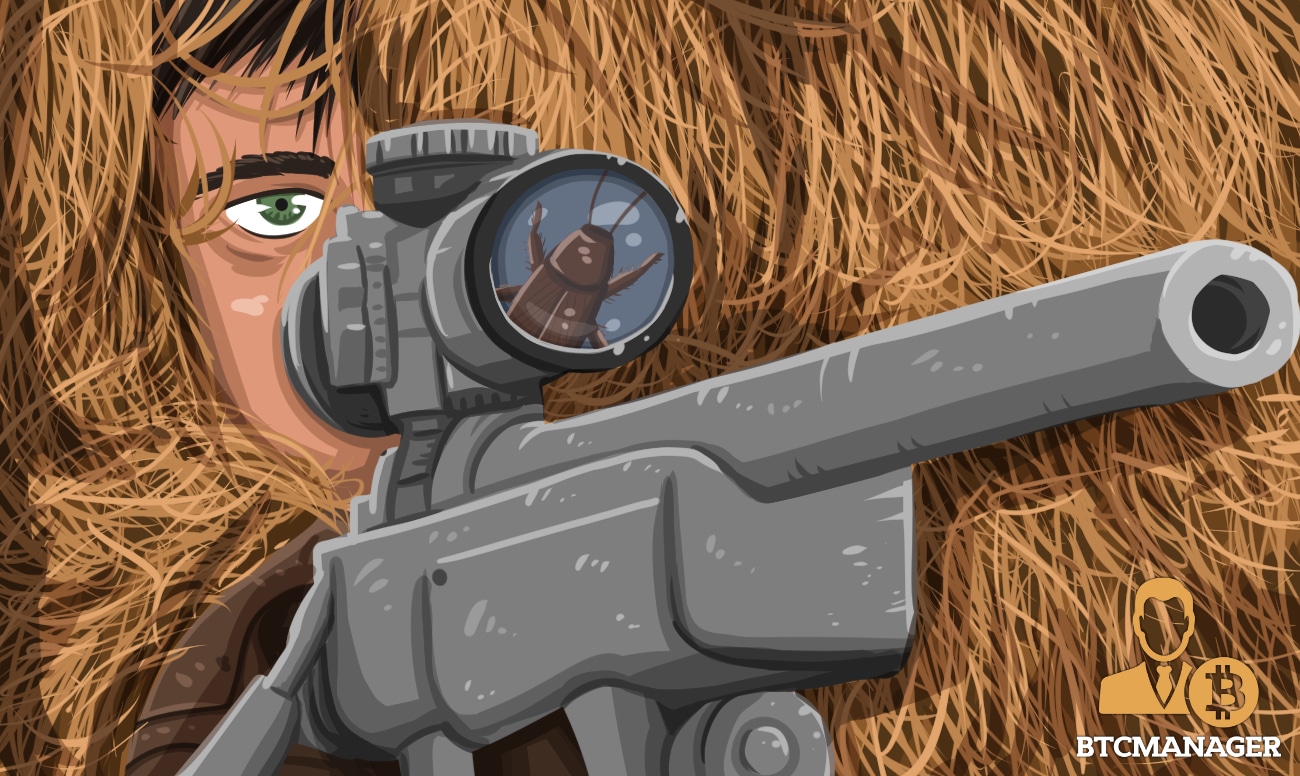 The blockchain landscape has been shifting constantly over the last 24 months, and even though the last 12 months have been quieter, the shapeshifting has continued at a staggering pace. So what does this ever-changing landscape currently look like? What have been some of the recent accomplishments and heading into a new decade, 2020, where are things looking to go.
To understand these questions better we've sat down with aelf's Co-Founder and COO, Zhuling Chen. aelf is an enterprise focused blockchain platform incorporating parallel processing and cluster nodes to develop a single application side chain structure with fully customizable modules. They have interoperable features as well as such a simple design that a blockchain can be created and run in under 10 minutes.
Aelf have recently announced partnerships with many companies from different industries like Amaten, a Japanese Gift Card reseller, and Orange Telecom, a leading European Telecommunications company. The latest partnership saw them join with Huawei as a technological partner.
How has the blockchain landscape changed over the last 12 months?
The Blockchain landscape has definitely changed. One of the biggest things I've noticed is the separation of cryptocurrencies and blockchain-powered business (cryptocurrencies are a financial asset while blockchain-powered businesses are about internet of value, and also open and transparent business making). Another shift is now seeing BTC recognized as a financial asset and the industry around it has been growing (many governments allow BTC trading, institutional investors are involved, lending, option and other instruments emerging). But going even further, blockchain-powered business is expanding beyond banking, we see many industries doing this as shown in some enterprise focused research we did recently. And big players are coming in, e.g. Facebook, Bakkt, Telegram, Kik, Visa, and Paypal just to name a few. In summary, the crypto hype has died down, and the real entrepreneurship era is emerging.
What changes in mindsets have you seen among the enterprise world?
There has definitely been a strong shift in the mindset of executives and enterprises in general. 12 months ago, many would see this technology as emergin but still a "no-go" for their own adoption, but now it is common for enterprises to have the mindset that "maybe we should try it". In fact, some companies are seeing this technology as a real game-changer equipping them with the tools and means to go global (e.g. from regional player to serve global customers, so are some small countries like Estonia, Singapore). We have seen this with our recent partnership with Amaten, a Japanese Gift Card exchange. They are exploring blockchain in order to transition to offer their services throughout asia and the rest of the world.
Will there be another bull run at the end of this year, or is that not what this industry needs to progress?
Within the industry, there are many things that could be celebrated and excite the market. However, this is tamed by the uncertainty in global trade and economy. A BTC bull run is more probable than for other crypto-assets, given its clear value proposition. In regards to a full bull run of blockchain-empowered business, we will need a few flagship projects to really succeed and prove themselves globally.
How do you see this industry to look like this time next year?
This time next year I expect we will see a few large company-backed projects going online, ones that have been in the pipeline for years now. Blockchain will become part of a total solution of digital transformation (e.g. blockchain + IOT). We will hear less of blockchain as a solution but rather it will be embedded in most businesses. Startups will be more specialized and focused in their respective areas.
The SEC has been cracking down on cryptocurrencies with the latest announcement being the shutdown of Telegram's $1.7 billion ICO, do you think they could really hurt this movement?

SEC has not asked to shut down projects but rather fine for wrongdoing in approaching American investors. This is also the case for Block.One. If we are talking about the movement as "fundraising" and "serving american citizens". Yes, they are alienating themselves from the global blockchain space. If we are talking about the global movement, this has not impeded at all. An example here is to look at how many funds and startups are still focusing on blockchain in US.
What are some of the lessons you learnt in this years crypto winter?
Cashflow and healthy spending are key to weather the crypto winter as we have seen some companies shut down due to financial problems. Winter is a good time to re-steer company direction and prepare for the next boom. We need to push the boundary and work with non-crypto related companies (funds, enterprises), we can't stay in our own world of blockchain projects.
In blockchain there are many similar projects that are seen as competitors. Is this useful or are they hindering adoption by spreading the market?
This is highly useful and healthy as we would rather introduce ourselves to a company and they say "oh this is similar to what project x is doing, tell us how you are doing it differently" than "Blockchain… what do you guys do? Do you do the same thing as Oracle?" We have been very active in blockchain education for corporates and business development, there are still a lot of companies not exposed to it but highly interested, this means that even with so many competitors, we are still lagging in awareness as an industry in general
How is aelf helping to drive blockchain adoption?
We are helping to minimize the complexity and technical knowledge required to use blockchain as a product. For example on our enterprise level blockchain platform, it only takes 10 minutes to launch your own aelf enterprise blockchain in a simple development environment, with a full suite of development tools. In addition we are placed in all locations where enterprises look for enterprise ready solutions. We are listed on most major cloud providers as a software layer (AWS, Microsoft Azure, Huawei Cloud). Additionally, we participate in enterprise-focused expos and events. Together with our developers and our partners, we are piloting projects to show real value and make "blockchain business model" a product that is easy to follow.
Any last comments?
We are really getting very busy with the aelf blockchain as we have spent the last 6 months doing fine tuning and bug fixing. We have now released a large bug bounty which we would like to invite anyone to participate in and help improve the overall quality of the blockchain. We have some generous rewards for anyone who is able to find new bugs on our platform. More information can be found here. In line with this, we have also released test tokens on our platform for any developers to try out the enterprise platform. We invite anyone interested to join us and test out the network and build any dApps on the aelf blockchain.
Conclusion
The last 12 months have seen largescale changes in both the mindset and action from enterprises within the blockchain industry and the surrounding industries. We are starting to see the real world applications come to life as the hype of yesteryear drops away. It will be exciting to see what 2020 brings and how governments, authorities, enterprises, developers, and the community will adopt and include blockchain in their everyday life.