aelf Enterprise Blockchain v1.0.0 Preview 1 Now Live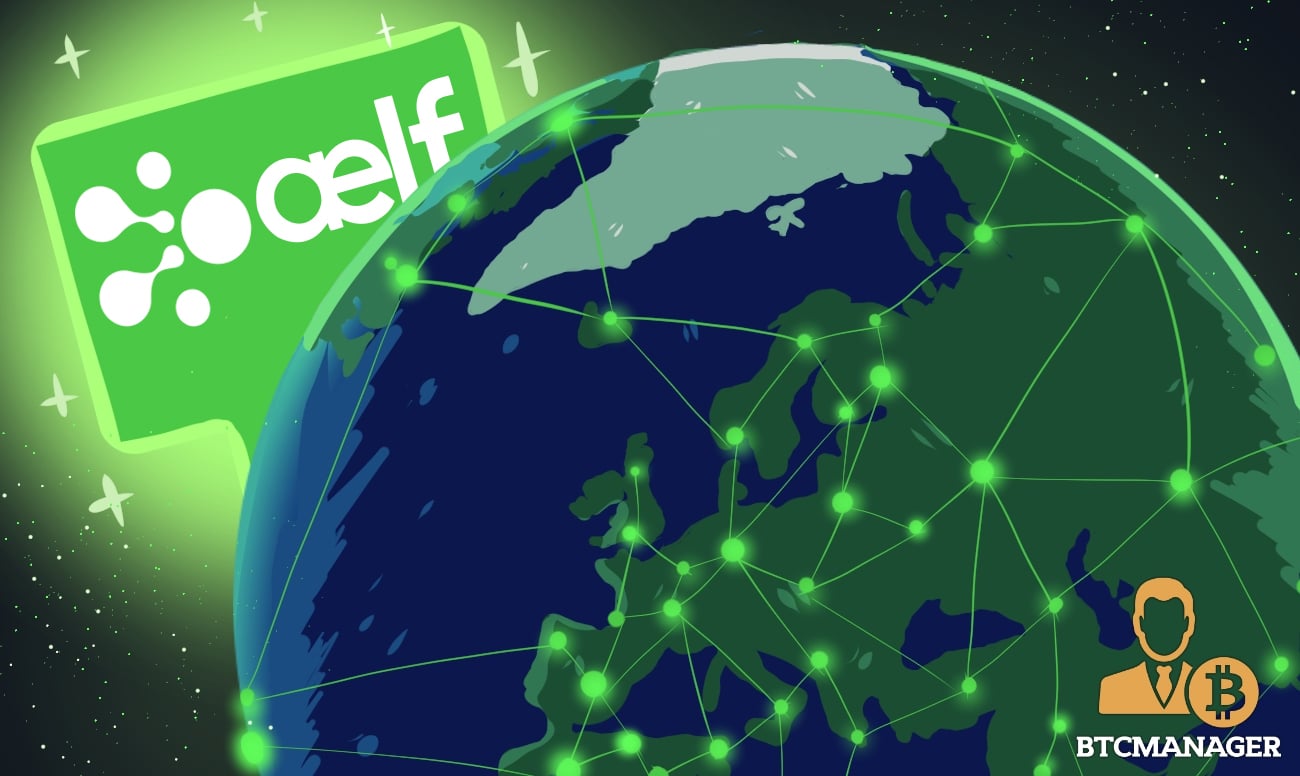 aelf Enterprise blockchain platform has announced the release of the aelf version 1.0.0 Preview 1, to provide blockchain developers with a robust, scalable and secure platform for creating highly functional decentralized applications (dApps).
aelf Blockchain Releases New Update
According to a press release shared with BTCManager, aelf, a comprehensive commercial blockchain network that comes with a fully developed distributed ledger technology ecosystem, development suite, and supporting documents for basic applications and services has released the aelf Enterprise v1.0.0 preview 1.
The aelf Enterprise v1.0.0 preview 1 is an improvement to the previous version 0.9.2 and the public testnet code has been updated accordingly, with all functions required for the aelf mainnet launch fully in place, including supporting features like the Test Android, iOS and web wallets, and more.
Specifically, the aelf Enterprise 1.0.0 Preview 1 version comes with a vast array of features including DevKit v1.0.0 preview 1, aelf Blockchain scanner v0.4.0, aelf Scanner Mysql plugin v1.0.0 preview 1, aelf Explorer v1.0.0 preview 1, alef Wallet v1.0.0 preview 1 aelf JS SDK 3.2.29, aelf-bridge 0.0.8 and the aelf CLI in Nodejs v0.1.37.
Breaking It Down
The aelf v1.0.0 preview 1 network is designed to provide users with an enhanced verification logic with contract approach, optimized random number generation logic, and ease of use.
The team says the aelf v1.0.0 preview 1 also comes with an optimized cache logic for better maintenance, upgraded dependency packages including Grpc, optimized service fee calculation logic and more.
The DevKit v1.0.0 preview 1 comes with the aelf-bolerplate, as well as Developer documents with optimized tutorials structure designed to enhance developers starting experiences, and added side-chain creation content.
The aelf Foundation
The team says it has also launched the aelf Public Testnet and Supporting Features Introduction, to provide users with a complete guide on its technology as well as supporting features of its Testnet. 
The document explains the technical elements of the aelf blockchain, advantages, basic functions of key elements such as the aelf blockchain browser and wallet.
With the launch of the  aelf v1.0.0 preview 1, the team says it's now making preparation for its mainnet launch and has created a roadmap 
To ensure that all key features in its mainnet including performance indicators and governance mechanisms run in a frictionless way in a live and complex environment, the aelf Foundation plans to conduct a Testnode node election.
aelf says:
"The aelf foundation will verify users who successfully compete for the Testnet production node status. These will be publicly identified as verified nodes through the aelf website and other social media channels."
Once the mainnet goes live, verified individuals, as well as organizations that took part in the testnet node election, will be able to participate in node election.
Going forward, aelf says it will take the necessary steps to ensure that the aelf Enterprise v1.0.0 functions in a frictionless manner by comprehensively evaluating network stability, performance, governance mechanism efficiency and more.
"aelf Enterprise V1.0.0 Preview  1 is a core display of aelf's latest technical updates and the R & D achievements of mainnet. The project has achieved the expected goals in performance, scalability, and governance. It can also provide stable, efficient, and secure underlying technical support for devs and other users," declared aelf.