Aelf Integrates Chainlink Oracle for Secure and Reliable Data Transfer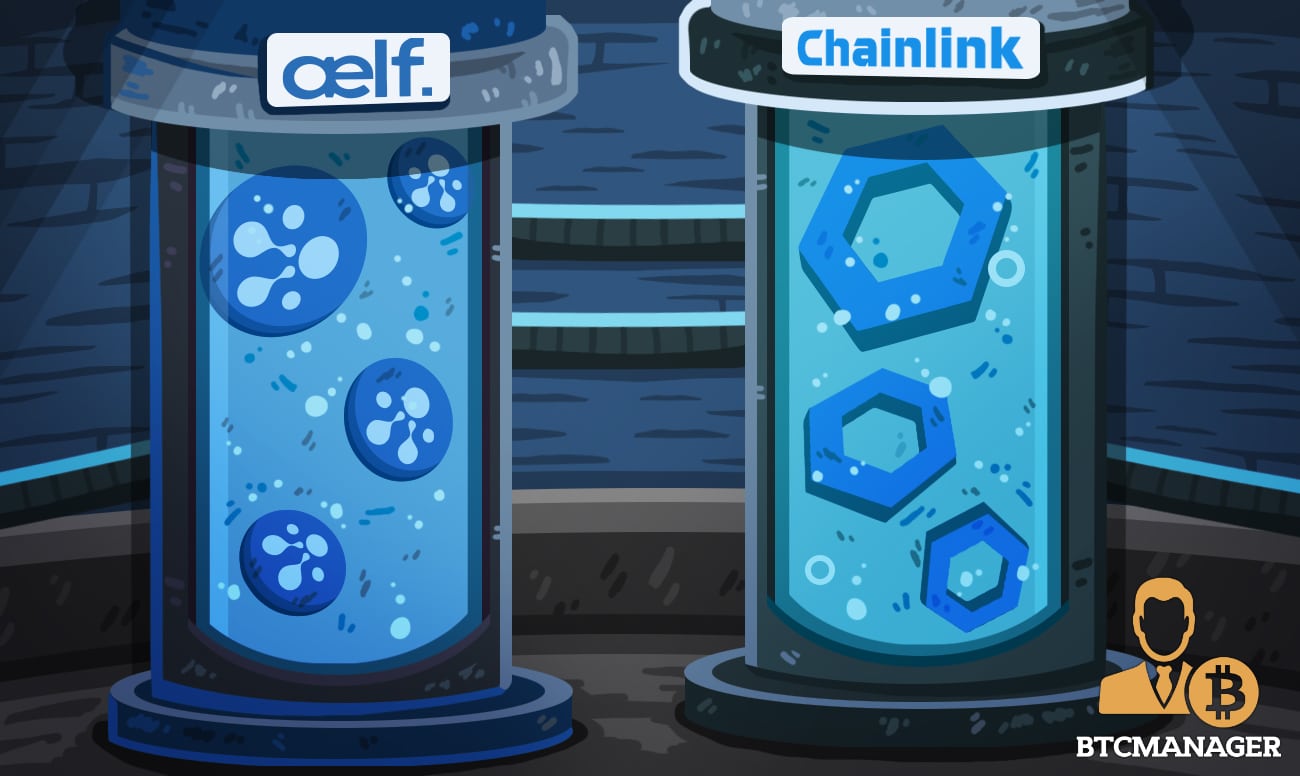 Aelf, a decentralized cloud computing project, has announced the incorporation of a Chainlink oracle over its network to improve the accuracy of information entering the Aelf network, September 10, 2019. This new development allows smart contracts to connect to data sockets and APIs all over the globe and provides easy connectivity to other blockchain platforms like Ethereum and Zilliqa. 
Decentralized Oracles Change the Game
The Ethereum ecosystem has long struggled with integrating a reliable yet decentralized oracle to connect the network to the outside world. Most financial dApps on Ethereum use the MakerDAO oracle, as it has proven to be the most reliable.
Chainlink is a strong project looking to improve the space by providing a trustless oracle service that can be tweaked as per network requirements.
Off-chain data is prone to inaccuracies and manipulation, which makes dependence on this information a very shaky topic.
As an enterprise tool, Aelf has to put a significant amount of focus onto building a secure bridge from the network to the external world. Decentralized oracles like Chainlink help establish a mechanism to access external data that is tamper proof.
The Chainlink node will also make data from the Aelf network accessible to other platforms connected to the oracle.
Blockchain applications targeting enterprise adoption have blown up since the start of the year. The space is starting to look extremely strong, but there is still nothing solid enough to mass market to large corporations.
Decentralized Cloud Storage
Cloud is one of the most high-growth sub-sectors within the realm of information technology. Most companies use the services provided by the likes of Amazon and Google cloud services, but some prefer to set up their own cloud.
A solution like Aelf allows companies to run their own private chain over a public blockchain, which keeps the macro-environment decentralized but offers to company data privacy.
Platforms like Sia and StorJ marketed their cloud storage services to the masses, and there has been negligible traction in this space.
There is a psychological barrier that doesn't permit many users to shift to a distributed cloud, and that is the thought of your data – despite it being encrypted – sitting on a random person's computer.
Whether decentralized cloud can take off or not depends on overcoming this mental barrier.