Afkoin Runs Token Sale on P2PB2B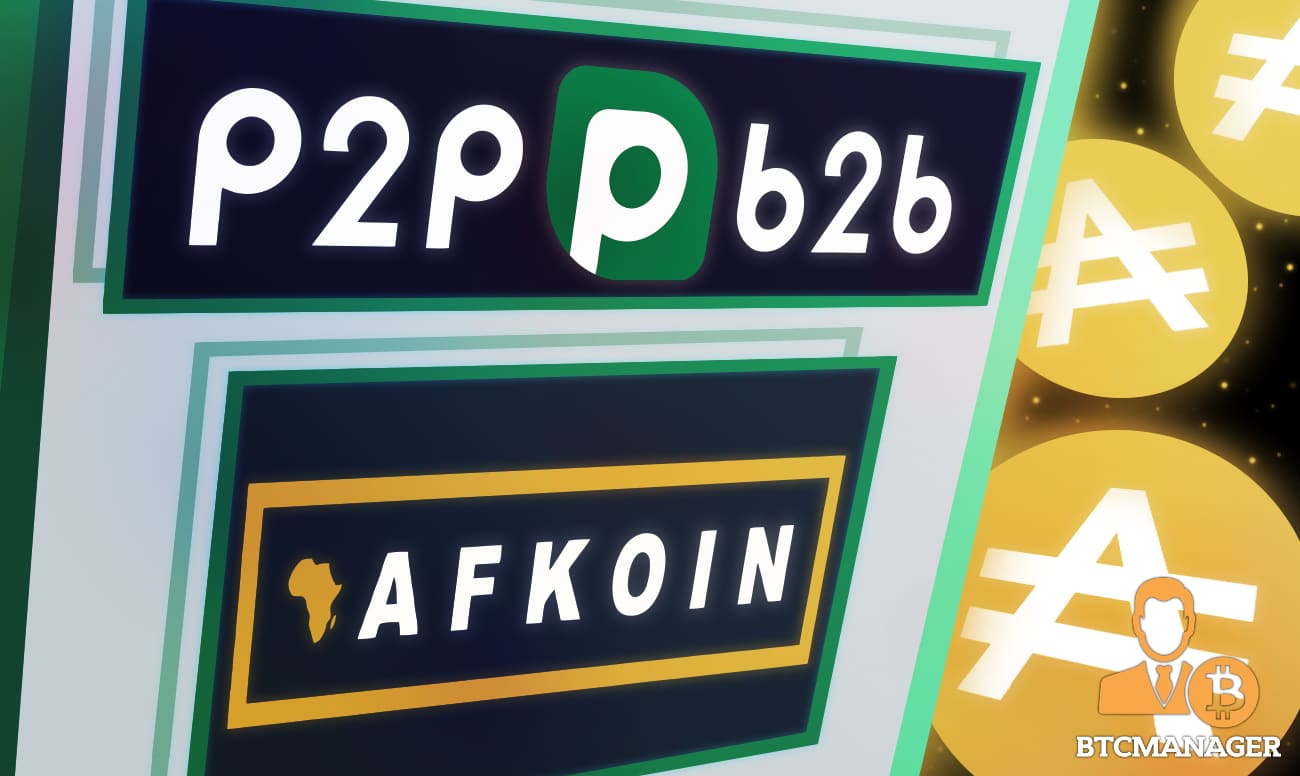 The token sale session for Afkoin has already started on the P2PB2B exchange. When buying AFK, users will get a 5% bonus additionally. 
The tokens can be purchased until November 30th, along with joining the project's community. The token sale will be followed by a listing on the P2PB2B exchange. The AFK token will be available on P2PB2B shortly.
Afkoin: What is it?
African resources often go untapped or undervalued. Even though many Africans are aware of better alternatives, they are stuck with centralized systems and ineffective assessments. Afkoin seeks to express the value of African wealth through a coin/token that reflects its fundamental value.
The popularity of crypto assets has risen rapidly in recent years among consumers, businesses, and everyday investors. Blockchain technology provides frictionless transactions and allows buyers and sellers to control inflation. Adding natural resources to this could boost it.
Project objectives
Discover all the hidden and underrated Africa resources Afkoin represents:
1) Agriculture. Within any nation's economy, agricultural production is regarded as the most beneficial and reliable business. Agriculture holds a prominent place in Africa, alongside other business sectors. More than 32 percent of the GDP is accounted for by the COMESA (Common Market for Eastern and Southern Africa). Agriculture provides 80% of jobs. And it provides around 50 percent of the African region's raw materials and 65 percent of its foreign exchange earnings;
2) Mining. Africa offers excellent investment opportunities, as well as mining options. Ghana has been hailed as one of the top gold producers in Africa, and it also presents an excellent mining destination. Underground mining is a profitable industry that is not prone to hazards, disasters and is more profitable than any other business. In Africa, mining accounts for nearly 27 percent of all revenue, with gold mining the best performing sector. 
3) Construction. Today, African countries have been focused on many construction giants to build infrastructure, friendly businesses, and stronghold construction sites within the continent. African businesses dealing with agriculture and mining in the region contribute to all of this. Africa has just adopted democracy as they are fighting corruption and appointing new democratic governments within their states. This environment makes it easy for new construction companies to settle, compared to other times in the future.
4) Business. While Africa is gradually accepting democracy by action, it has also begun to welcome other businesses, but the currency remains the underlying problem. Afkoin will allow African businesses to grow without boundaries since it's controlled by its holders. A growing number of import and export businesses have moved to Africa, and the southern part of the continent has become a major location for such activity. 
Given all of the above, and the evolution of technology that enables seamless and fast transactions. This is where Afkoin comes in, giving raw African resources unprecedented value.