Air France-KLM Partners Winding Tree on Blockchain-Based Aviation Supply Chain Project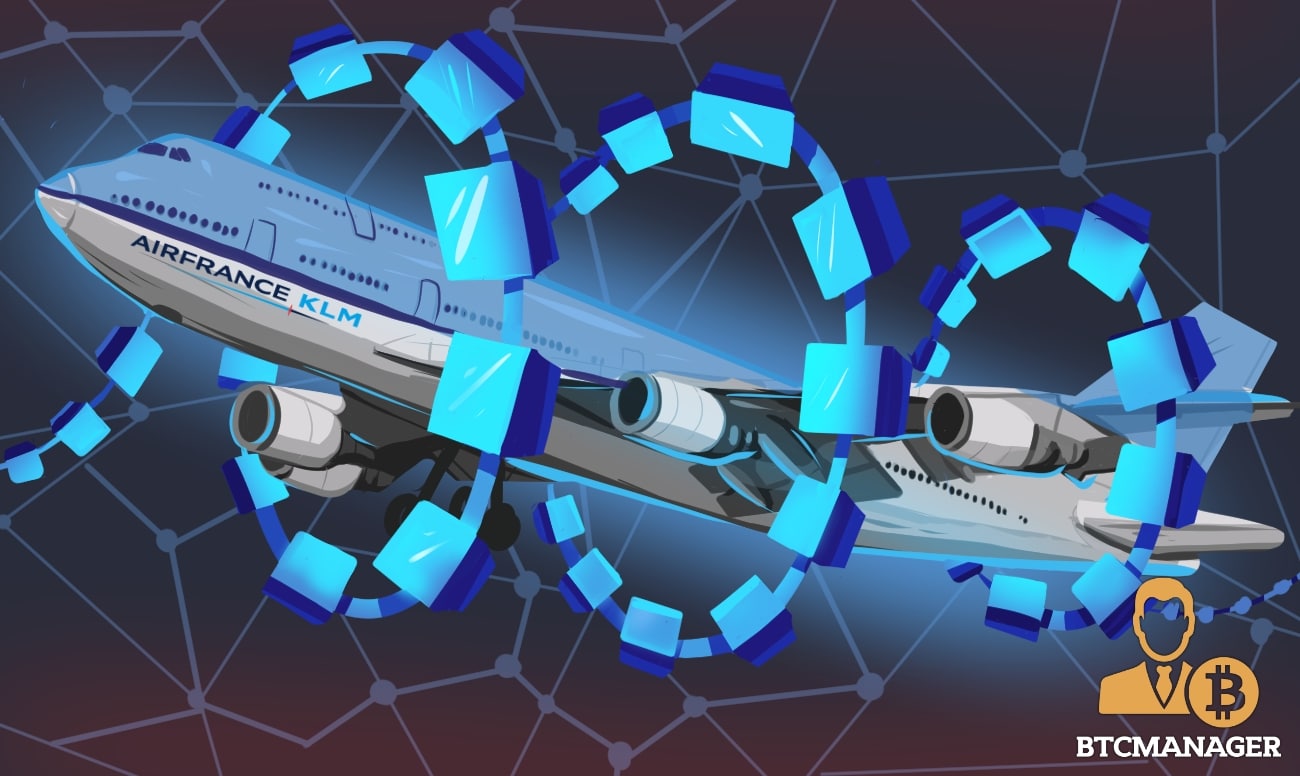 Air France-KLM, one of the world's largest airlines, announced on October 4, 2018, its aim of cutting costs for passengers by removing intermediaries from its supply chain processes, was fulfilled after a partnership was signed with blockchain-based travel booking specialist Winding Tree.
Cutting Costs and Growing Profits
In the highly competitive world of passenger aviation, customers are very responsive to even the slightest price advantages, and this is what the airline hopes to exploit under the new partnership. According to Air France-KLM, its deal with Winding Tree will enable it to test and develop the company's blockchain technology with the hope of eventually turning it into an enterprise-level solution for the aviation giant.
A statement from the airline reads in part:
"[Air France-KLM hopes that] the partnership will result in a more advantageous travel offer for customers which is more profitable for suppliers, in particular by reducing the number of intermediaries."

In November 2017, BTCManager reported that German airline Lufthansa signed a similar deal with Winding Tree to improve its internal efficiency to help it compete better. Research company Sita also recently trialed a six-month blockchain pilot project in partnership with BA, Heathrow airport and Miami airport. The study was carried out to examine how flight information storage and retrieval can be positively impacted by blockchain technology.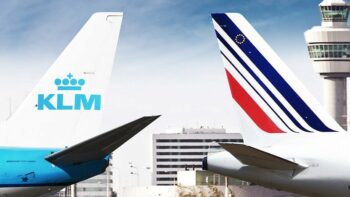 (Source: Business Traveller)
Growing Profile of Blockchain Technology in Aviation
Hemmed in by extremely tight profit margins and intense competition, many airlines now see blockchain technology as an opportunity to squeeze a few precious efficiency savings percentages out of their operations, which could be the difference between remaining profitable and going into administration.
Speaking about what she hopes the blockchain will do for Air France KLM, Sonia Barrière, executive vice-president of strategy, and innovation said:
"With Blockchain technology, we aim to revolutionise exchanges within the travel industry for our customers, companies and startups."

While blockchain mostly hits the headlines because of its association with cryptocurrencies like bitcoin, of recent some diverse applications for the technology ranging across transportation, healthcare, data storage, artificial intelligence, machine learning, video processing, and animation have been found.
One of the most interesting use-cases for blockchain, which is of particular interest to the aviation industry around the world is its potential for processing very large amounts of information in real time across a decentralized network.
To an airline, this potentially presents a blockchain as a one-stop supply chain solution, incorporating immutable data storage and smart contracts for easy and automated financial interactions, both of which cut out entire layers of expensive bureaucracy and can help an airline focus its efforts on customer experience and price competition.
In early-2018, Lufthansa launched the Aviation Blockchain Challenge, that aims to find use cases for blockchain technology within the industry and support the development of the supporting infrastructure to actualize the use cases.