Alex The Doge can overtake Shiba Inu, SHIB trails dogecoin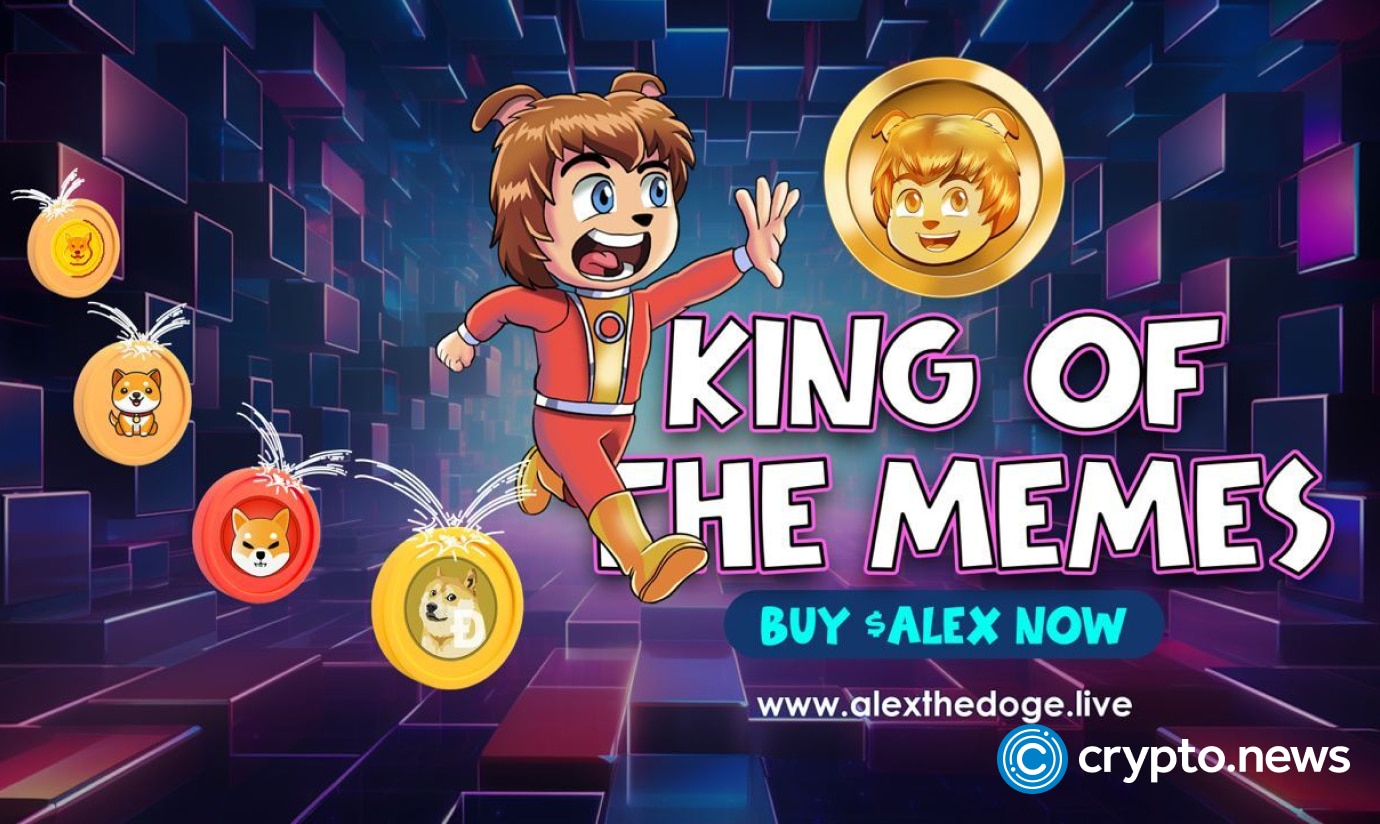 In the meme-coin universe, Dogecoin has consistently been the leader of the pack. Despite gaining ground, its closest competitor, Shiba Inu, has always lagged. As the newcomer, Alex The Doge supporters are confident that it could surpass Shiba Inu in the competition for meme-coin dominance.
Shiba Inu vs. Dogecoin
Shiba Inu was created in August 2020, riding on the coattails of Dogecoin's popularity. It has positioned itself as the "DOGE killer," aspiring to dethrone Dogecoin from its meme-coin leadership. Despite its rapid growth in May 2021, Shiba Inu has yet to surpass Dogecoin in popularity and market capitalization.
One reason could be Dogecoin's early start, giving it a larger, more dedicated community of holders. Moreover, celebrity endorsements, especially from Elon Musk, have solidified Dogecoin's position.
The Rise of Alex The Doge
Alex The Doge is a fresh face in the meme-coin arena. Its blend of meme-coin charm, decentralized finance (DeFi) mechanisms, and play-to-earn gaming incentives sets the project apart. These features offer potential returns on investment beyond the traditional buy-low-sell-high strategy.
The ALEX token on our platform is not just popular due to community hype and memes. It also has strong DeFi fundamentals. By combining DeFi utilities with the potential of a meme coin, Alex The Doge stands out in the crypto industry. Additionally, a new blockchain-based game will increase its value by attracting gamers who want to earn while playing.
Alex The Doge vs. Shiba Inu
Alex The Doge can surpass Shiba Inu and Dogecoin as it moves into the meme-coin race. The platform's potential is not merely in its meme-worthiness but also in the real value it brings to its holders through DeFi and gaming. This fresh approach sets it apart from the typical meme coins and positions it well to potentially outperform its rivals.
Moreover, Alex The Doge focuses on building a solid community that gives holders a voice in critical decisions and fosters a sense of belonging. This engaged and active community can be a significant driver of sustained momentum, much like what Dogecoin has with its fanbase.
Conclusion
The crypto space is no stranger to the ebb and flow of trends and sentiments, and meme coins have been one of the most exciting developments in recent times. Alex The Doge is a new player that brings an exciting and unique blend of elements to the meme-coin market, which Shiba Inu and Dogecoin have so far dominated. The project has the potential to disrupt this space.
As it stands, Alex The Doge can compete with Shiba Inu and possibly surpass it. Its approach that combines elements of DeFi and gaming, along with its meme-worthy appeal and focus on community, make it a strong contender for the meme-coin throne. 
For more information about Alex The Doge presale, use the links down below:
Disclosure: This content is provided by a third party. crypto.news does not endorse any product mentioned on this page. Users must do their own research before taking any actions related to the company.