Alfacash Store, a Revolutionary E-Commerce Platform for Buying and Selling Cryptocurrencies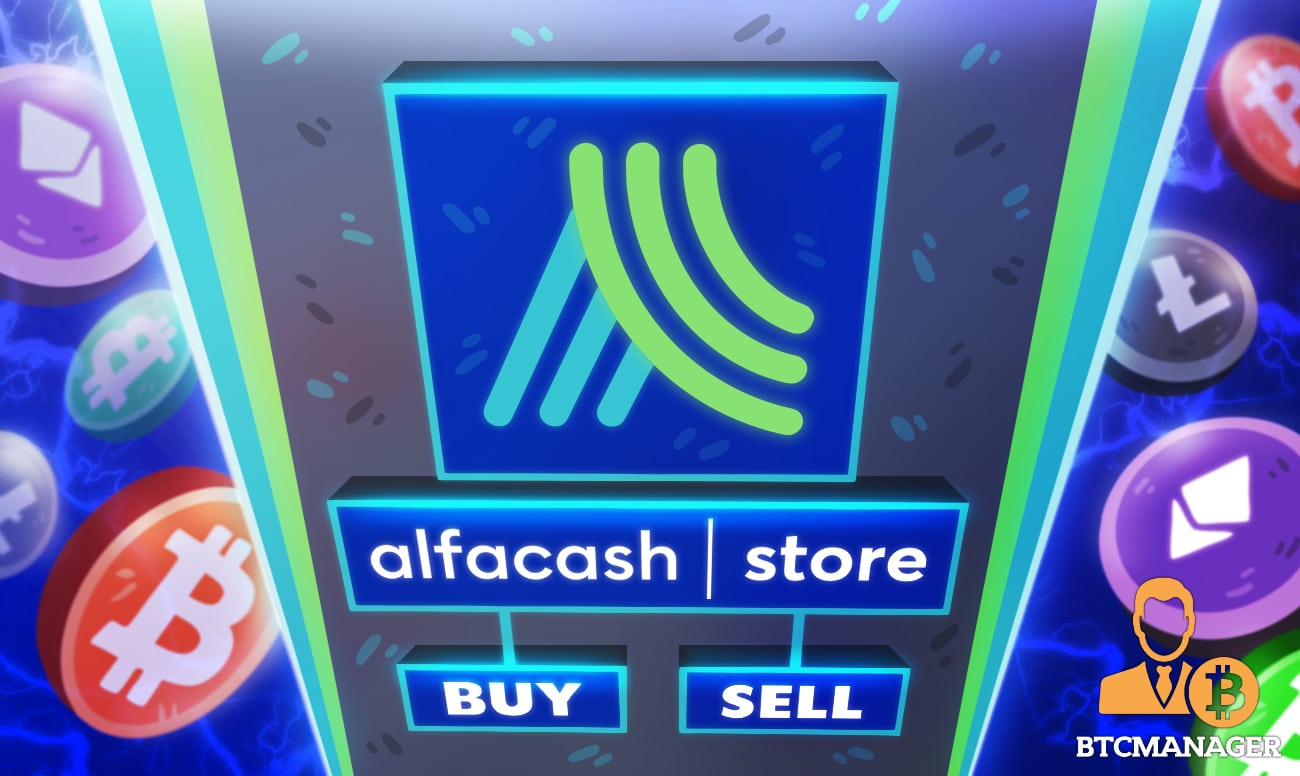 Alfacash Store, a duly regulated currency exchange platform, is pushing forward to build a decentralized and enabling environment where everyone can become custodians of their finances. As a strong believer in the revolutionary power of blockchain and cryptocurrencies, Alfacash Store has been innovating consistently to simplify the buying and selling of digital assets with full transparency.
About Alfacash Store
Alfacash Store has been operating as a virtual currency exchange service. And while the platform might not be as popular as Binance and the likes, it supports most of the popular cryptocurrencies like Bitcoin, Ethereum, Ripple, USDC, USDT, LINK, etc.
Alfacash Store serves as a non-custodial cryptocurrency exchange. This means that instead of keeping hold of your cryptocurrencies, your funds remain in your wallet and you are in complete control of your private keys.
Why choose Alfacash Store?
Even though Alfacash Store hasn't got the same level of popularity as major exchanges like Binance and Coinbase, there are many compelling reasons that the company still has a good number of loyal customers. And this number has been rising steadily. Some of these reasons include but not limited to:
Buying crypto is made easy
Not every cryptocurrency that exists in the market can be bought easily. Sometimes, you need to be in possession of BTC, ETH, or other popular cryptocurrencies in order to exchange it for your desired token/coin. With Alfacash Store, however, all the hassle is removed. With a simple credit/debit or visa card, anyone can buy cryptocurrency directly without undergoing a long winding process.
Instant purchase of cryptocurrencies
Buying and selling cryptocurrency on Alfacash Store is automatic. Meaning customers don't have to wait for unnecessarily long periods of time before receiving their crypto assets. While some people might overlook this feature, it certainly cannot be ignored especially due to the high level of volatility of cryptocurrencies. 
For example, the prices of many cryptocurrencies can fluctuate a lot within an hour such that if you bought an asset worth $100 at 1; 00 pm and received the asset at 1:45 pm, you might end up receiving an asset worth less than what you originally purchased. However, you might also be lucky and end up receiving an asset worth more than your original purchase. To avoid this uncertainty, Alfacash Store has decided to automate the buying and selling of crypto on its platform.
Secure platform with instant verification
The Alfacash cryptocurrency exchange has taken all security measures to ensure that the accounts of all its customers are not compromised. What's more, users don't have to wait for days or weeks before getting verified on Alfacash Store; verification is instant thanks to Sumsub, which is a reputable tech company that provides for Identity verification, Anti-money laundry Screening, age, and document verification among others.
Regulated exchange
One of the most common obstacles that most blockchain and crypto-related startups face in the market today is the lack of regulatory considerations. Many cryptocurrency projects have either been banned or sued for not complying with regulatory authorities in their respective jurisdictions. The Alfacash Store project understands all these and has taken the responsibility to address the situation before it's too late.
How to use Alfacash Store
Just like most online platforms, you'll need to sign up for an account on Alfacash Store before gaining access to its services. After providing all the required details about yourself ( name, country of origin, other documents, etc.) you are just a few seconds away from making your first transaction on the Alfacash exchange thanks to their built-in instant verification mechanism.
Note that if you're a citizen of the US or operates an American-based business, you are not eligible to register for an account on Alfacash.
The Alfacash Store discount program
Everyone that transacts on the Alfacash Store is entitled to discounts based on the total amount of funds they've exchanged on the platform. There are a total of four account levels with each level having its own discount threshold. Generally, the higher the account level of the user, the higher the amount of discount they'll get and vice versa. When a customer's total transactions reach a particular threshold, their account is automatically upgraded and the customer receives a discount for moving to that new level as well.
Closing thoughts
Alfacash Store has set out to become the most convenient way for providing financial services to everyone regardless of their location. To achieve its goal, the exchange has already met all the regulatory requirements to avoid future disruptions of its services. Not only that, but Alfacash Store has also set up an instant verification system so that everyone that registers can gain exposure to all the top cryptocurrencies in the market.