Algorand Launches Asia Accelerator Program with 10 Blockchain Startups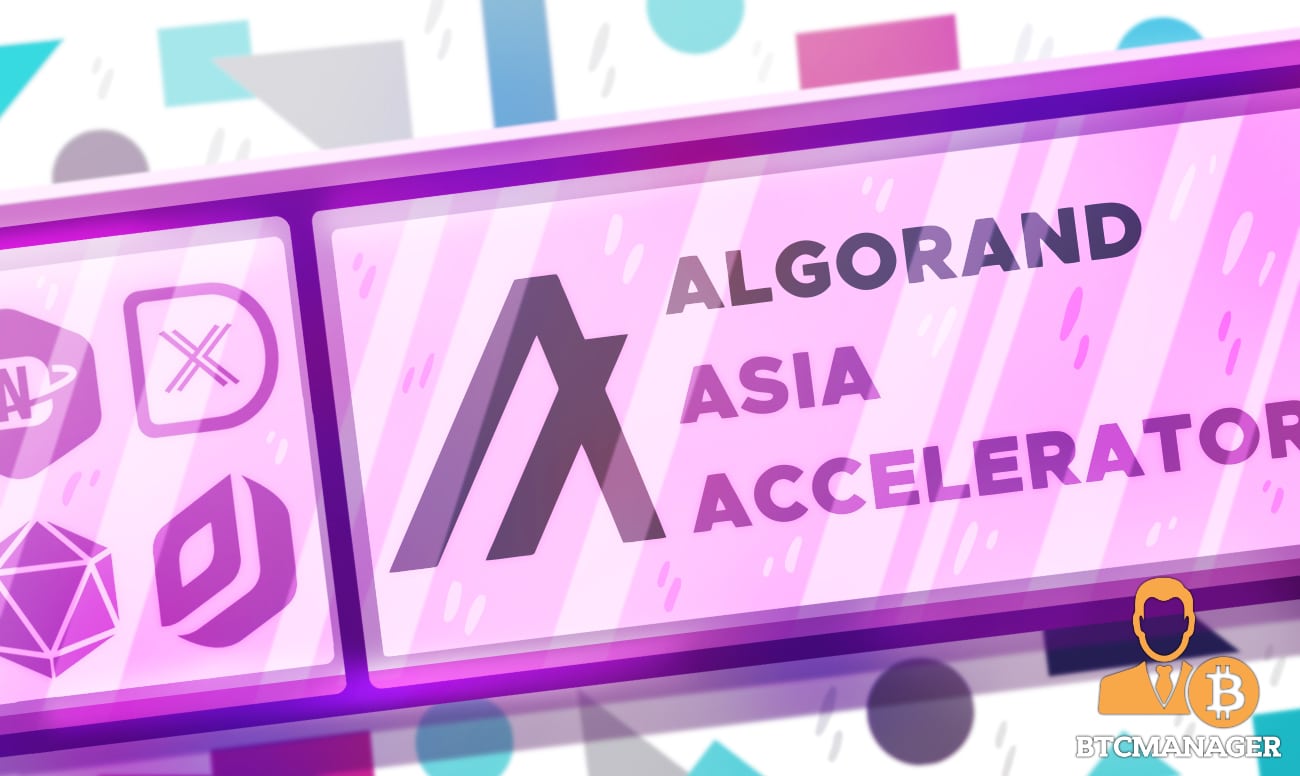 Blockchain platform Algorand has announced its first Algorand Asia Accelerator program. The program is part of the partnership between Algorand Foundation and Borderless Capital, an Algorand-based blockchain venture funds.
10 Startups to Benefit from Accelerator Fund
Algorand revealed in a blog post that 10 startups would benefit from the inaugural round of the Accelerator program.
The list consisted majorly of decentralized finance projects which show the focus of the Algorand blockchain on this emerging sector.
Top among the 10 platforms include Staker DAO a platform for governing financial assets in a decentralized ecosystem and Obsidian Labs, a blockchain technology company focused on developer tools and services.
The other startups on the list are Mugglepay, DEXTF, Neutron Finance, xbullion, LawCoin, Eastern Blu Music Ecosystem, VeriTX and Yieldy Finance.
The Asia Accelerator program was launched to encourage innovation within Finance 3.0.
Each of the projects will be allocated $15,000 in seed funding with additional support from the Algorand foundation. This includes market strategies, token economics, fundraising, and other financial strategies.
Algorand has also included top financial firms like Tether, Securitize, and Fenbushi Capital as mentors in the Accelerator program.
Accelerator Program Part of Plans for Finance 3.0
Speaking about the program, Fangfang Chen the CEO of Algorand Foundation believes that the Accelerator program fits the criteria of what the blockchain wants to achieve.
He also stated that Algorand is committed to ensuring that its blockchain platform is able to empower startups that can build on the promise of finance 3.0.
''The vim and ambition of our projects encapsulate the maturing trajectory of the technology, and there is an urgency for the industry to recognize and meet these needs in tandem. Algorand is well-positioned to empower these startups as they take the next step to realize the promise of Finance 3.0, whether it be the strength of our technology, community or network."
The 12-week accelerator program runs from October 19 until January 2021. Asia will be the second region where Algorand has launched its accelerator program.
The blockchain program earlier launched a Europe accelerator program on October 15 as reported by BTCManager.
Algorand is considered as one of the innovative blockchain projects and its accelerator program is a good initiative for blockchain startups.