All-in-One DeFi Platform DeFi Wizard Raises $750,000 in Latest Fundraising Round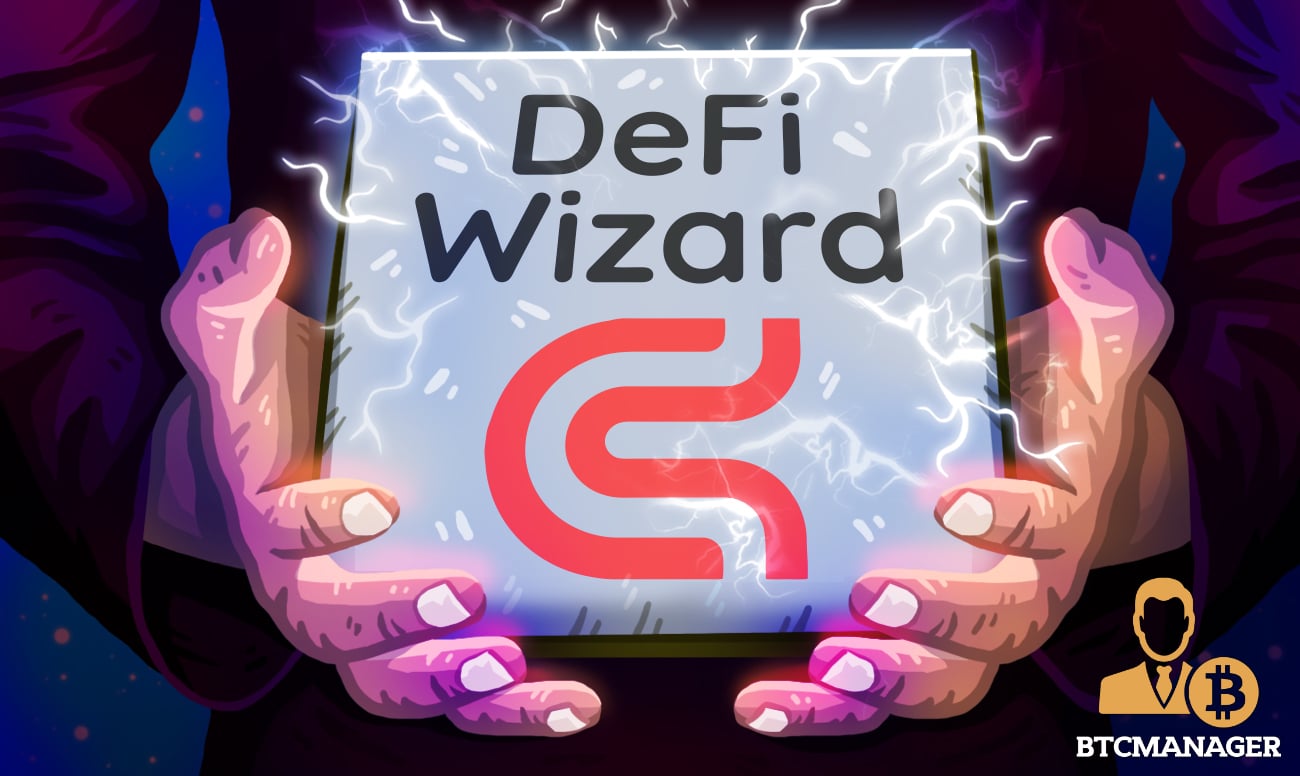 In an announcement made on February 24, DeFi Wizard revealed it had raised a total of $750,000 from X21 Digital, AU21 Digital, Amsterdam-based TRG Capital, DeltaHub Capital, NGC Ventures, and ExNetwork in its recently concluded fundraising round.
DeFi Wizard Raises $750,000
DeFi Wizard, a dashboard for building decentralized finance (DeFi) smart contracts which aims to establish itself as a "one-click DeFi contracts creation" platform recently received some serious backing from major crypto-focused venture capital firms.
Notably, DeFi Wizard was able to secure funding of a whopping $750,000 from several VC firms.
Commenting on the development, Anand Kamath, CEO, and founder, DeFi Wizard, noted:
"It gives us immense pleasure to announce that our platform DeFi Wizard has attracted the attention of leading blockchain investors and funds."
For the uninitiated, DeFi Wizard is a DeFi-focused platform geared toward aiding cryptocurrency companies and businesses to seamlessly develop digital assets without any hassle whatsoever. The long-term objective of DeFi Wizard is to become an all-in-one token creation platform.
The recently concluded fundraising round is a major milestone for DeFi Wizard as it will help the platform's rapid development in addition to providing fuel to its operations and maintenance.
Further, the funds will also help DeFi Wizard with providing much-needed liquidity for the highly-anticipated Uniswap listing and for its marketing efforts to raise awareness about the platform on a global scale.
Make Smart Contracts in an Instant
As mentioned earlier, DeFi Wizard aims to become the one-stop-shop for all things smart contracts for ERC-20/BEP-20/EDST, staking, yield farming, governance, and cross-chain bridges, among others.
Per the latest statistics, over five projects are already leveraging DeFi Wizard's staking services while more than $100 million AUM has been locked through the robust smart contracts generated by DeFi Wizard – with one of them being listed on Binance.
To know more about DeFi Wizard's roadmap, click here.