Altcoin Explorer: Avalanche (AVAX), Smart Contracts Done Right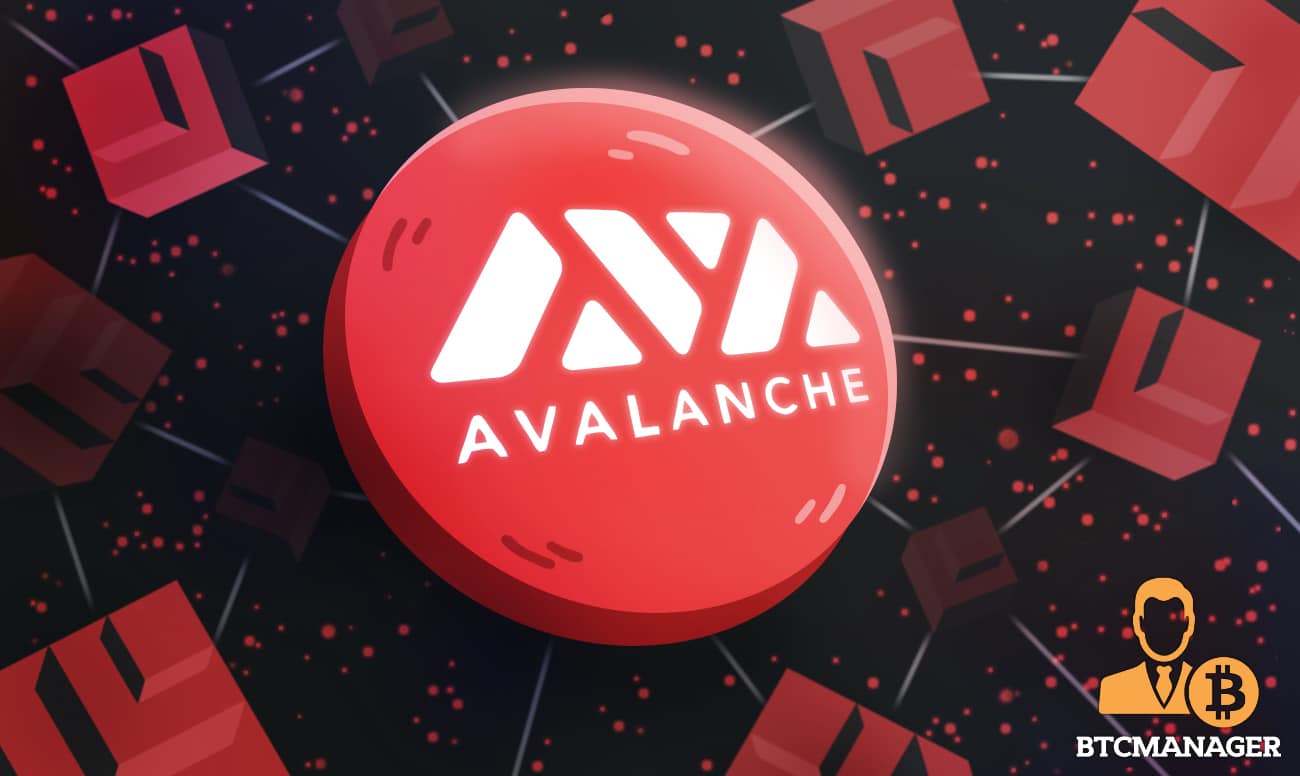 After a successful September 21, 2020 launch, Avalanche has been snatching attention from both the DeFi community and onlookers. AVAX token price took off right then and has only started to cool down a little after the initial launch popularity. In February, it hit its all-time high at around $59.40 and is settled at around $36 at the moment. The value is still a 1000% increase from December's $3.
As a part of the so-called 'Ethereum killers,' the platform has seen potential in being an actual Ethereum competitor. The platform holds strong to it being a complementary network to Ethereum as it moves to Ethereum 2.0 with the enormous risks of evolving the second-largest cryptocurrency by market cap. While the cryptocurrency is outpacing many other digital assets, not many may know what Avalanche is.
What is Avalanche
Avalanche is an overarching platform for releasing decentralized finance, properties, trading, and other activities (DeFi).
Their aim is to become the de-facto smart contracts platform that allows anyone to launch, trade, and decentralize any asset through smart contracts and other state-of-the-art technology.
Ava Labs and its development team claim that Avalanche is the first smart contract network to deliver a standard transaction ending in less than a second. In September 2020, AVAX launched its platform's mainnet. The native token of the platform, AVAX, performs different tasks within Avalanche and works as a payment mechanism, and rewards the users.
Avalanche is the first smart contract platform to validate transactions in less than a second, support the whole toolkit for Ethereum creation, and allow millions of independent validators as full-package producers. It's no surprise that Avalanche had over 1,000 full, block-producing nodes on its Denali testnet.
The AVAX Token
AVAX is the ticker used for the indigenous token on the Avalanche network. It is the principal network accounting entity acting as a peer-to-peer payment currency and a way of safeguarding the network, deploying new subnetworks, paying transaction fees, setting up and exchanging properties, governing the protocol, and encouraging the validators.
With a limited supply of 720 million tokens, AVAX was created, of which the platform released 360 million from the main grid's genesis block. In line with the equation of the Avalanche Whitepaper, the remaining 360 million tokens are minted. The first year is aimed at a staking rate of 7-12 percent for new AVAX tokens. While one cannot alter AVAX's total supply, the token holders can change the new tokens' emission rate to adapt them to changing economic conditions.
In July 2020, Avalanche conducted an ICO, raising $42,000,000 and selling 21,000,000 tokens each for $0.50. The token of AVAX was well below $11.46 the day after the main net launch by the end of November 2020. On November 4, 2020, the price was not much higher than the $3,00 low price. For those who invested during the ICO, this still represents a very good return.
Any validating node within the Avalanche network can use its current tokens and participate actively in network consensus to mint new tokens. Avalanche makes best of both Austrian and Keynesian economic values by taking advantage of the versatility and customization of the Snow Protocol through its governance to achieve steady economic growth and balance ultimately.
It is hoped that a network will grow with many transacting users, which signifies a good and stable economy. The Network also wants low fees and minting to maintain stability in burning transaction fee deflationary effects.
What the Hype was About
So, how was it possible for Avalanche to emerge from the heavily populated blockchain platforms launched over the years?
The platform can handle 4,500 transactions per second, according to Ava Labs — compared to approximately seven tx/sec for bitcoin and 14 tx/sec for ethereum. In less than 3 seconds, it can also reach the transaction ends. It would likely make it more appropriate for large-scale decentralized applications blocked on several competing platforms.
Avalanche is designed to address another big problem facing blockchain-based systems today, in addition to being highly scalable: interoperability. It is accomplished by allowing blockchains to interact inside a subnet and within subnetworks and enable cross-chain value transfers. They will complement each other.
It is surprisingly inclusive, too. Avalanche allows anyone with at least 2000 AVAX to participate, although several stake proofs (PoS) blockchains only enable a small number of confirmations to participate in reaching a consensus.
Conclusion
Without sacrificing decentralization and safety, Avalanche achieves a second goal, high performance, and productivity. These features make it a perfect DeFi platform and an excellent payment platform. It can house millions of validators and offer a highly customizable interoperability platform among chains, contributing to strong demand for any platform-built tokens.
The AVAX token supply is fixed, helping to maintain the token's price and creating scarcity. And Avalanche doesn't experience the constant dilution caused by inflation, unlike other staking platforms. All in all, as much as Avalanche argues that it's less of an Ethereum killer and more of its complimentary, it is closest to waging a war on Ethereum. We shall know that, for sure, with time.