Alternative investments compared: HedgeUP vs. Whiskey & Wealth Club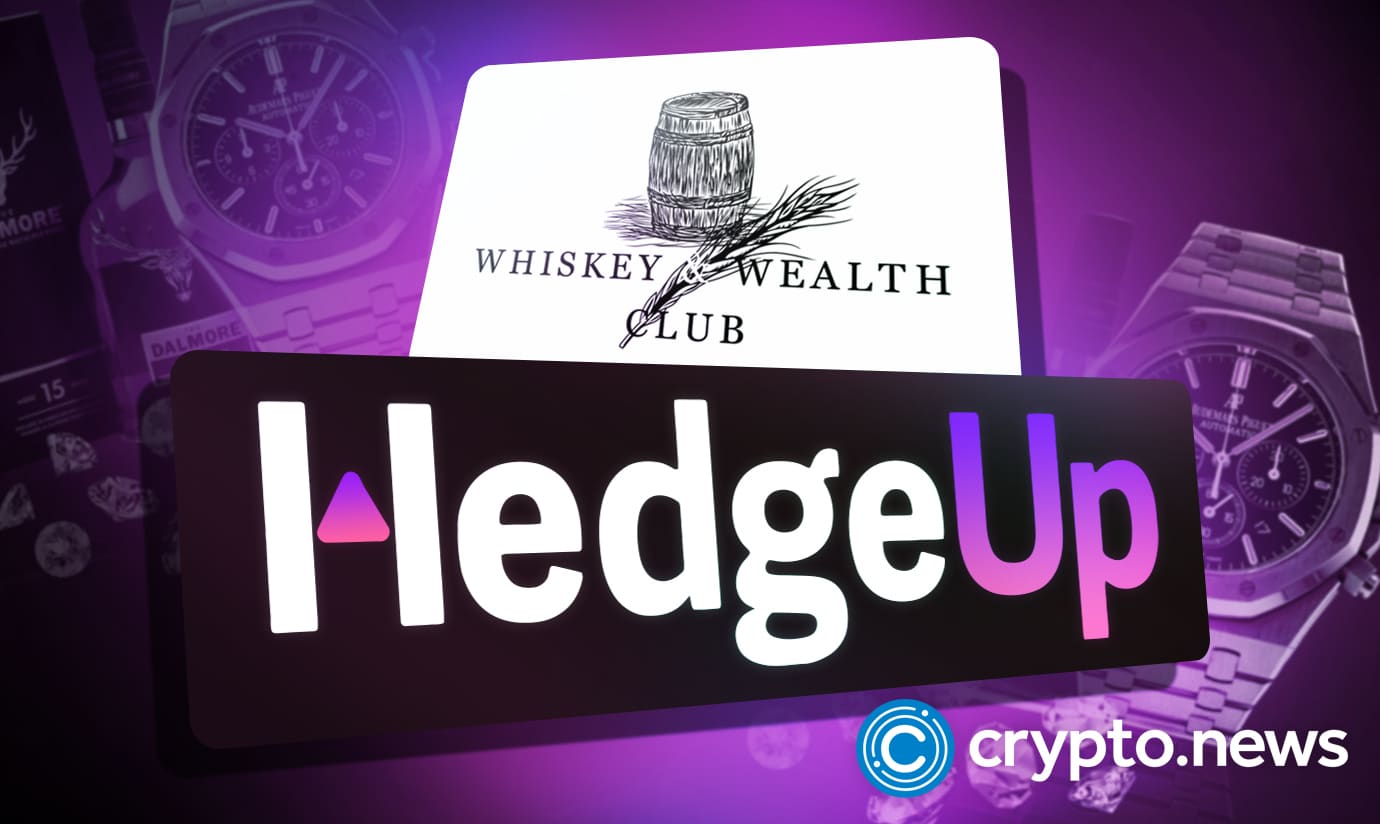 If you are out in the market looking for high-value alternative investments, consider a new cryptocurrency-powered platform known as HedgeUp. It will provide easy options to invest in alternative assets such as wine, art, gold, luxury watches, etc.
The HedgeUp portal will be powered by a cryptocurrency known as HDUP. It could provide better returns than traditional alternate investment options such as the Whiskey & Wealth Club. Here's a brief comparison of these two platforms.
Buy and sell alternate assets through the HedgeUp platform
HedgeUp will allow users to participate in alternative investment baskets and individual assets. The platform will utilise a native cryptocurrency known as HDUP, which is being offered through a presale. Interested users can buy and accumulate huge quantities of the HDUP token, as analysts have predicted a huge rise once it gets listed on major exchanges.
The HedgeUp platform will provide the option to earn attractive yields of up to 28% per annum by investing in alternative assets. The platform will leverage the power of blockchain technology to allow quick and easy investment options. Users will be able to buy and hold fractional NFTs that will represent a physical asset.
The HedgeUp platform plans to partner with card processing sites to allow easy conversion of fiat to cryptocurrencies. The platform will be governed through democratic principles, and the HDUP token holders will get voting powers. They will be able to submit and vote on proposals and participate in the site's governance.
The HedgeUp platform will benefit from association with industry experts that have a lot of experience in the alternate asset investment sector. Cryptocurrency investments are criticised a lot for their volatility, but HDUP could help reduce exposure to sudden price shifts due to adequate diversification of assets. Head to the HDUP presale and get your hands on this new and upcoming cryptocurrency that could revolutionise the way alternate assets are traded.
investing in liquor through the Whiskey & Wealth Club
The Whiskey & Wealth Club allows its clients to purchase casks of liquor and exit their investment whenever an opportunity arises, enabling them to book profitable returns. Investors can sell the liquor directly, bottle it under a brand name, auction it, or avail of the services of a broker. The Whiskey & Wealth Club has pioneered the art of investment through liquor. As users have learned the art of registering huge returns through alternate investments, investments in whiskey and liquors have gained. Along with art and commodities such as gold, whiskey could be a suitable investment option for long-term gains. However, dealing through brokers can result in hefty commissions that could affect your profits. Whiskey & Wealth Club allows its clients to benefit from liquor investment and has previously provided services to many users.
For more information on HedgeUP visit the links below:
Presale Sign Up: https://app.hedgeup.io/sign-up
Official Website: https://hedgeup.io
Community Links: https://linktr.ee/hedgeupofficial
Disclosure: This content is provided by a third party. crypto.news does not endorse any product mentioned on this page. Users must do their own research before taking any actions related to the company.