Amasa (AMAS) Partners TrustPad and ChainBoost for IDO Launch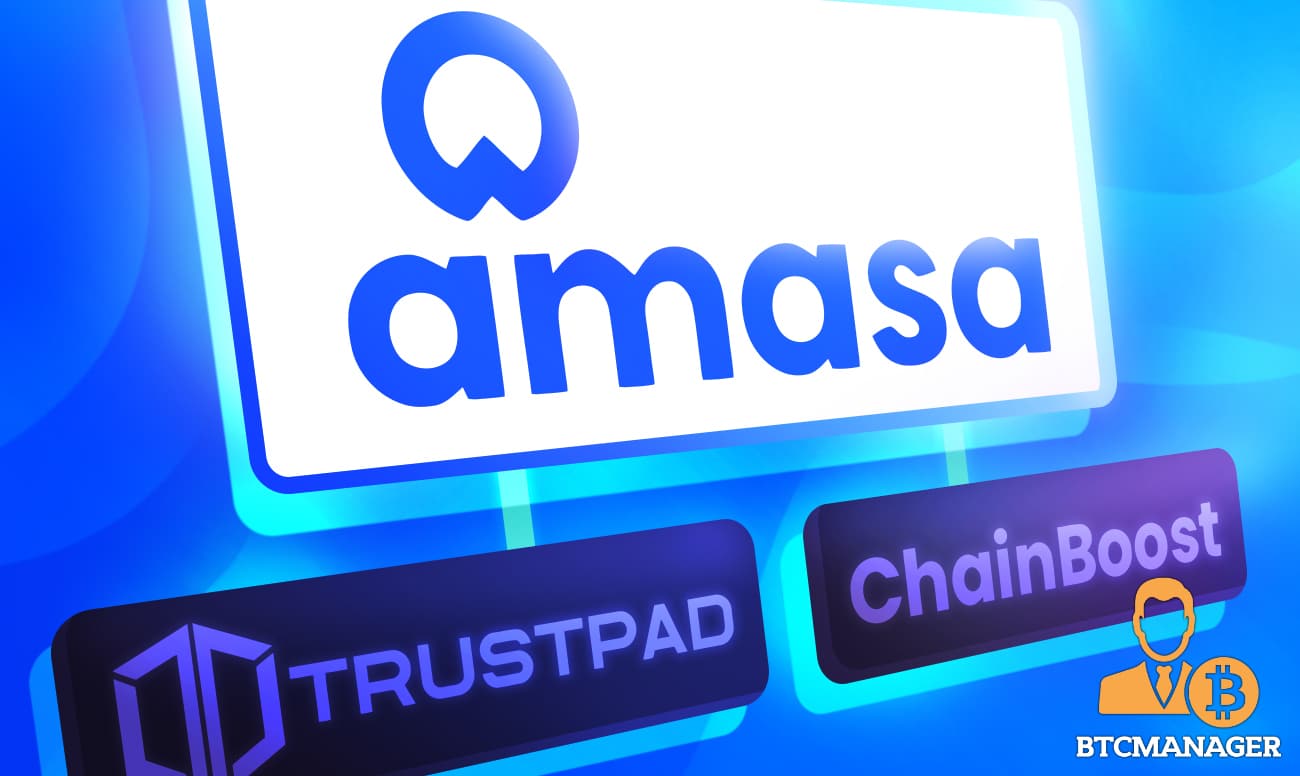 Amasa (AMAS) is set to launch its initial decentralized offering (IDO) on Trustpad and Chainboost from September 28 to September 30, 2021. A total of 3.75 million $AMAS tokens at the rate of $0.08 apiece has been set aside for the IDO.
Amasa Fostering DeFi Accessibility
Amasa (AMAS), a distributed ledger technology (DLT) project that aims to connect millions of people across the globe to Web 3.0 and DeFi, to enable them to take charge of their financial lives, has chosen Trustpad, ChainBoost, and Genesis Shards for its IDO launch.
Amasa says it's developing the world's first micro income stream investment app, which will be used to accelerate the adoption of projects that reward participants with micro income streams when they undertake certain tasks such as gaming, content creation, interactions, and more.
While decentralized finance (DeFi) has been touted as the future of finance, a good number of people still find it a herculean task accessing these DeFi platforms, and as such, they fail to tap the benefits of the highly lucrative decentralized finance space.
Now, Amasa is aiming to shatter all the barriers limiting people's access to DeFi and Web 3.0 and enable them to reap huge dividends, starting with its IDO launch. 
Will Birks, Amasa's Core Contributor said:
"Amasa is being built to help make Web 3.0 and DeFi more accessible and valuable to everyone. Wealth decentralization is our driving purpose. We want more value from online activities for the 99 percent and less captured by the 1 percent. Our aim is to provide a user-first model that helps anyone get the benefits of Web 3.0 and DeFi without having to navigate all the complexity. This remains a constant value proposition in a hyper-rapidly evolving industry."
Joining the Amasa Community
Amasa says members of the public will have a chance to become active drivers of the huge project ahead, by participating in its IDO, which will dish out a total of 3.5 million $AMAS tokens at the rate of $0.08 per token.
According to a press release shred with BTCManager, TrustPad and Chainboost will each facilitate the distribution of 41.65 percent ($125,000) of the $AMAS tokens on offer, while Genesis Shards' Genpad will handle 16.7 ($50,000) percent of the token allocation.
If all goes as planned, $AMAS will be first listed on the Uniswap (UNI) decentralized exchange, with listings on other exchanges to commence in the near future.
Prior to the official IDO launch, Amasa plans to organize a pre-IDO non-fungible tokens (NFT) release of wrapped $AMAS tokens on Genpad on September 23. 
Importantly, Amasa has made it clear that AMAS token holders will have full control over the project and the final say on critical issues such as fee adjustments, improvement proposals, treasury funds deployment, rewards distribution, and more.
Amasa says its primary objective is to build a robust platform that will enable users to aggregate their micro income streams in one account, shield their digital assets from market volatility by automatically converting them to stablecoins, and adopt community-endorsed DeFi investment strategies for effective wealth building.
For fast, cost-efficient, and secure automatic token swaps that do not require user intervention, Amasa says it will use Chainlink's Keepers and Polygon's QuickSwap decentralized exchange.