Amazon Bags Patent to Use Blockchain Technology for Enhanced Supply Chain Transparency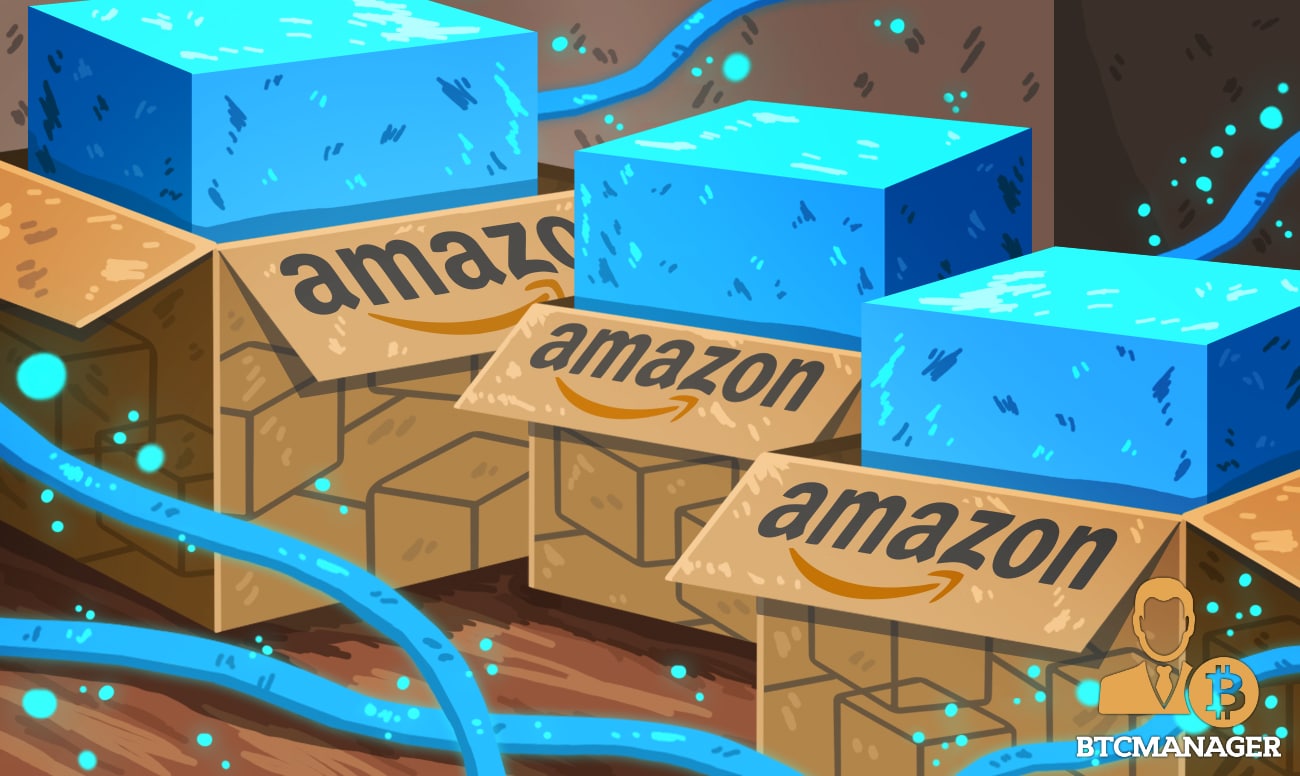 E-commerce juggernaut Amazon has secured a patent that involves using distributed ledger technology (DLT) to track delivery packages. This, according to an article by Nasdaq, June 5, 2020.
Amazon Integrates Blockchain Into Its Operations
In a bid to leverage the benefits of emerging tech, U.S.-based conglomerate Amazon has filed a patent that utilizes blockchain technology to bring transparency to its large network of supply chain networks. The text of the patent suggests that Amazon is looking to use DLT to verify an item's shipping along the supply chain.
The patent involves setting up an exhaustive catalog system to rapidly compile a large amount of data about individual products at various locations – from production and transportation to consumption – in each item's history.
Notably, the patent explicitly mentions open-source enterprise-geared blockchain project Hyperledger as a likely candidate to help Amazon with its objectives. The mention of Hyperledger hardly comes as a surprise as the project has already been experimenting with projects of similar nature, although at a relatively smaller scale.
In essence, the patent aims to establish a blockchain-enabled supply chain system that enables customers to verify the provenance of the items they purchase. This kind of supply chain mechanism will also help mitigate the wave of subpar and counterfeit products that, unfortunately, make their way through to Amazon's product catalogs.
Placing the highest degree of importance to consumer trust, the patent secured by Amazon aims to reduce the opacity associated with the typically fragmented supply chains by bringing more transparency and security.
Amazon Banking on Blockchain
The latest patent secured by Amazon isn't the firm's first shave with blockchain technology as it has consistently vied to develop innovative and robust DLT-enabled solutions to streamline business operations.
As reported by BTCManager in May last year, Amazon had announced that its cloud platform subsidiary Amazon Web Services (AWS) had made the Amazon Managed Blockchain (AMB) offering generally available.
On a more recent note, the Tea Board of India invited corporates and tech giants to study and implement end-to-end traceability mechanisms for Indian origin tea. Notably, Amazon, Infosys, Yes Bank, and 25 other companies responded positively to the state agency's call.