AMD's Stock Spikes by 11 Percent after Announcement of Partnership with ConsenSys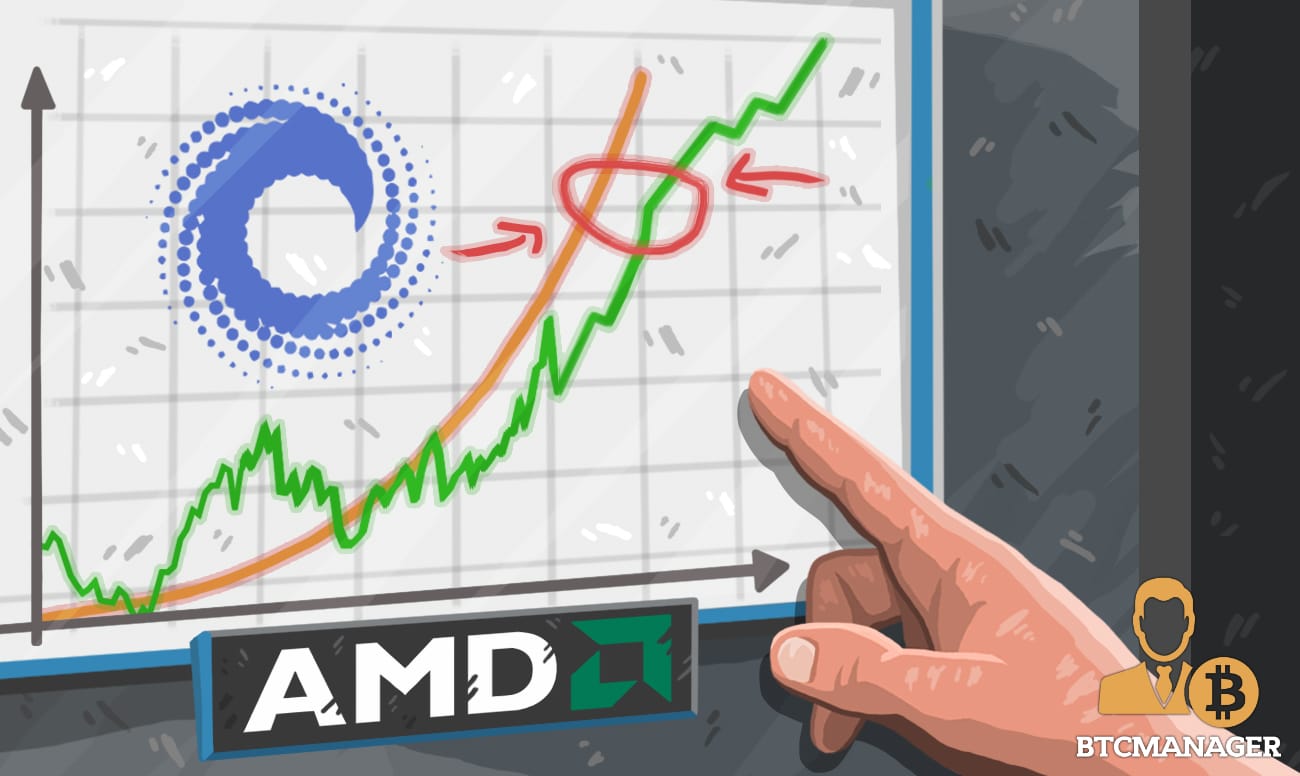 According to a press release from ConsenSys, published on January 4, 2019, the blockchain startup has entered into a partnership with the American technology company AMD and Abu-Dhabi-based investment management firm Halo Holdings to propel the adoption of blockchain technology in the UAE. The announcement had a positive impact on AMD's stock price, as it jumped by almost 11 percent on the same day.
Partnership Leads AMD Stock to Greener Pastures
Per sources close to the matter, AMD was one of the biggest gainers on the U.S. stock market on January 4, 2019.

The California-based graphics cards design company has joined forces with ConsenSys and Halo Holdings to develop optimized datacenter solutions for emerging blockchain workloads through the creation of W3BLOUD.

The joint partnership among the three companies will aim towards leveraging the use of blockchain technology for administration and commercial purposes in Abu Dhabi. ConsenSys' expertise in distributed ledger technology, coupled with AMD's hardware prowess will help in fostering the adoption of decentralized applications in the Gulf country.

W3BCLOUD aims to provide the world's first independent cloud-based blockchain mechanism.  In addition to several new use cases, ConsenSys will also bring invaluable tech-related expertise to the project.

Lubin, the former Ethereum co-founder, took to Twitter to officially announce the partnership with AMD and Halo Holdings. He added:
"Bolstering the compute power of blockchain networks with AMD's leading-edge technology will be of great benefit to the scalable adoption of emerging decentralized systems around the globe. The combination of hardware and software will power a new infrastructure layer and enable an accelerated proliferation of blockchain technologies."

Sharing Lubin's sentiments was Joerg Roskowetz, director of product management for blockchain technology at AMD. He welcomed the partnership with ConsenSys and noted that his firm is looking forward to providing them with access to high-performance hardware technologies for seamless implementation of blockchain technology across various industries in the country.
AMD's Steady Transition from Crypto to Blockchain
Close followers of the nascent industry are no strangers to the drying cryptocurrency mining business. Several companies have taken major beatings due to the prolonged weak sales figures of crypto mining equipment, and AMD is no exception.

BTCManager reported on October 26, 2019, how AMD had almost negligible sales of blockchain-related graphics processing units in Q3 of 2018.

The story has been the same across the board. Rival GPU manufacturing company Nvidia's Q3 2018 financial report presented a similar picture of the sorry state of the digital currencies mining business.

Things took an ugly turn on November 24, 2018, when reports emerged that the crashing price of BTC forced Chinese miners to sell their mining machines at giveaway prices.