American Rapper Eminem Launches Own NFT on Nifty Gateway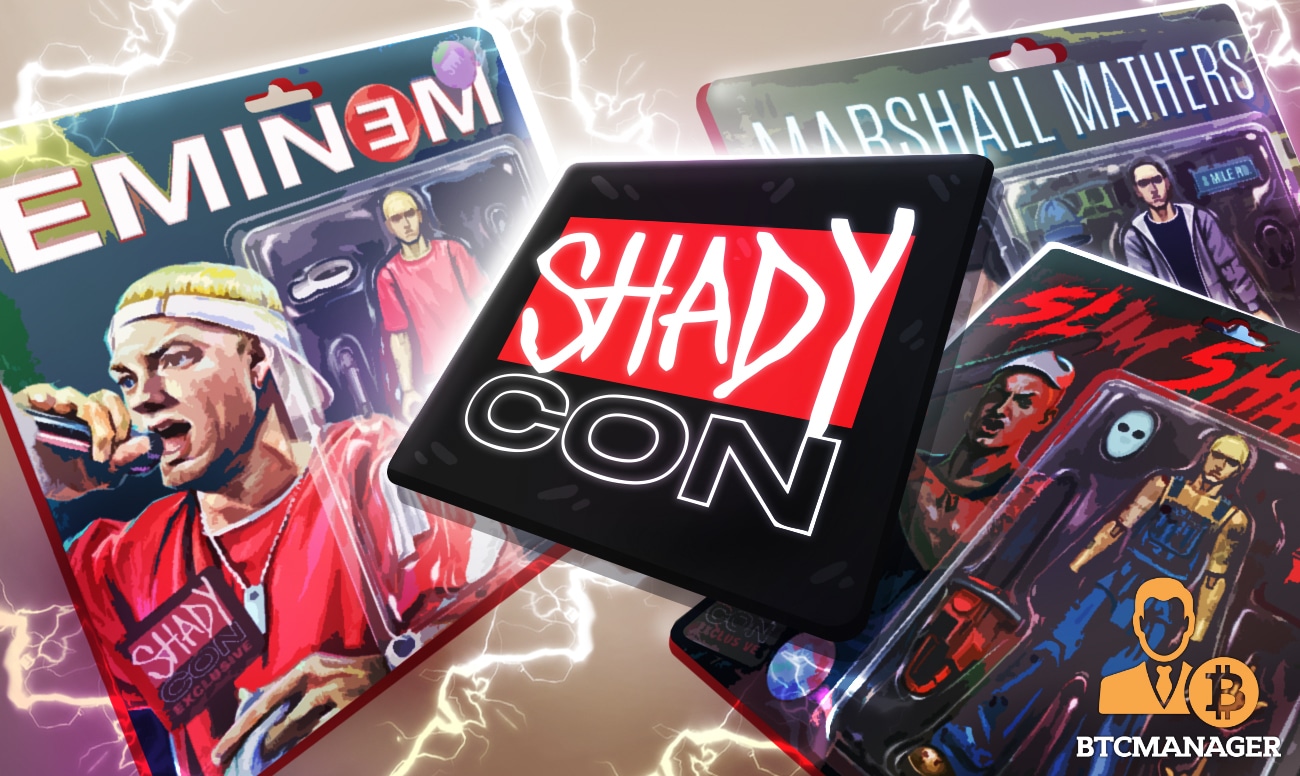 Eminem is the latest celebrity to join the crypto-collectibles bandwagon, as the rapper has launched his non-fungible tokens (NFTs) on Gemini's Nifty Gateway on April 25, 2021. The NFTs are of three major types: "TOOLS OF THE TRADE, "STILL D.G.A.F," and "STAN's REVENGE."
Eminem's NFTs Now Live
Marshall  Matters, popularly known as Eminem, a multiple Grammy Award winner, has joined forces with Nifty Gateway, a non-fungible tokens (NFTs) marketplace from the stables of Gemini to launch his NFTs. 
As stated in a press release the NFT launch is dubbed "Shady Con" and it features a vast array of NFTs approved by the 48-year-old rapper, plus original instrumental beats produced by Eminem specifically for the NFT launch. However, the tracks will only be available to those who purchase the limited-edition and one-of-a-kind NFTs.
Eminem's NFTs are of three major types, namely: "TOOLS OF THE TRADE," STILL D.G.A.F," and "STAN's REVENGE." Notably, the first two NFTs (tools of the trade and D.G.A.F) have 50 editions each, with each copy costing $5,000.
While Stan's Revenge, on the other hand, has only one edition and it will be sold to the highest bidder. Commenting on the Shady Con Nft launch, Eminem said;
"I've been collecting since I was a kid, everything from comic books to baseball cards to toys, as well as every rap album on cassette I could get my hands on. I wanted to give this drop the same vibe of, 'Oh, man I gotta get just that one or maybe even the whole set!' It's been a lot of fun coming up with ideas from my own collecting passion."
NFTs Continue to Gain Traction 
For the uninitiated, an NFT is simply a unique piece of data stored on the blockchain. NFTs can be used to represent real-world items such as artworks, photos, videos and more, in a digital form. 
Since the crypto markets boom of 2017, when the CryptoKitties NFTs took the world by storm, the industry has continued to expand. In the first quarter of 2021 alone, more than $2 billion was spent on NFTs and the trend is expected to continue.
In related news, BTCManager  informed on April 21, 2021, that Metis, a blockchain project focused on developing organizational infrastructure for Web 3.0, has launched a first-of-its-kind community-minted NFT dubbed "Rebuilding the Tower of Babel."